11 Things to Know About the Fallout 4 Automatron DLC
Now that the Automatron Fallout 4 DLC release has come and gone, we want to take a look at the important things Xbox One, PS4 and PC users need to know about deals, potential problems, and what's next for Fallout 4.
As we push into the new year, Bethesda is busy updating Fallout 4 with bug fixes, enhancements and brand new content. The company recently rolled out a new Fallout 1.5 patch that brings additional fixes and support for the game.
The developer is also releasing paid content for Fallout 4 in the form of DLC expansion packs. Bethesda's released three expansions including the $25 Far Harbor that takes games to a brand new piece of land off the coast of Maine.
Today we want to take a look at a few of the most important things to know, right now, about Bethesda's Fallout 4 Automatron DLC.
Automatron was the developer's first piece of Fallout 4 DLC add-on and it delivers new customizable robot companions and more to the Lone Wanderer and the wasteland.
We continue to see new Automatron DLC details emerge and today we want to outline all of those, and more for those of you looking to expand on your adventures in the Commonwealth. Here's what you need to know.
Automatron Problems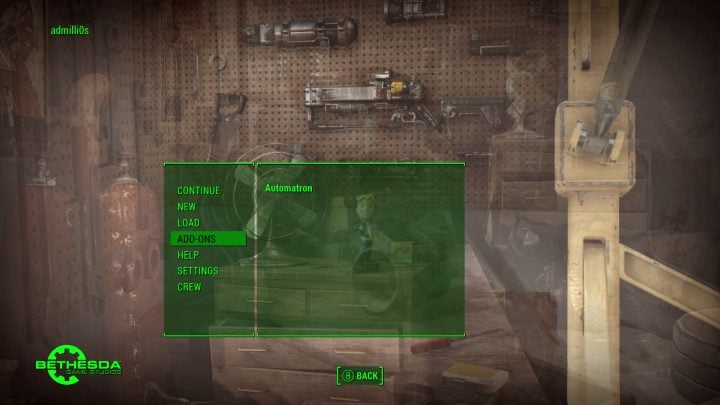 The Automatron beta and 1.5 update wiped out a ton of Automatron problems but gamers are still running into an assortment of issues with the add-on.
Over the past few weeks, Bethesda's Automatron forums have been filling up with complaints about various issues ranging from problems with the quests to issues with robot customization to crashes and freezes.
We ran into issues with sound, frame rate issues inside Automatron's final dungeon on Xbox One, and robots falling through the ground. To name a few.
Bethesda's initial 1.5 patch addressed some of the glaring Automatron issues but problems persist on Xbox One, PS4 and PC.
While the developer has released new versions of the 1.5 update, none of them have been focused on fixing Automatron issues. Instead, they've been focused on mods.
We expect Bethesda to roll out additional fixes for DLC in the future but for now, take a look at our list of fixes for common Fallout 4 problems for a potential remedy.
You'll also want to continue to look for and report Automatron problems so Bethesda's engineers can tackle them in future updates.