10 Things to Know About the Nexus 5 Android 6.0.1 Update
Earlier this month, Google released a Nexus 5 Android 6.0.1 Marshmallow update. The update is the first update to Android Marshmallow and it's an important update for Google's former flagship smartphone.
In October, Google released its new Android 6.0 Marshmallow operating system for the Nexus 5 and others. As expected, the update brought tons of changes to the Nexus 5 including bug fixes, performance enhancements and new features.
The Nexus 5 Android 6.0 update was packed full of impressive changes and it also brought various bugs and problems to the Nexus 5.
We had a feeling Google would roll out a Marshmallow before the end of the year and last week the company delivered. Google's Android 6.0.1 Marshmallow update is here and it's available for the Nexus 5 right now.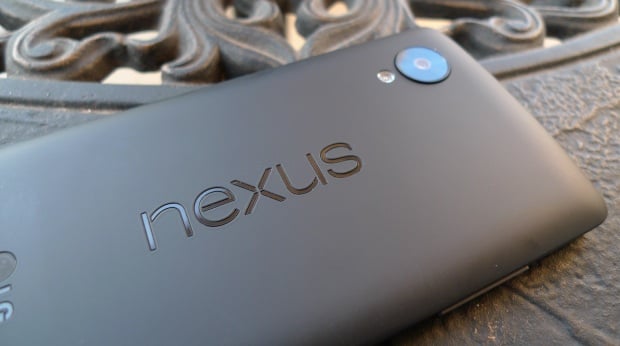 Android 6.0.1 isn't just a bug fix update. It also comes with new features and security patches that plug up potential exploits. It's a vital update for the Nexus 5 and Google's other Nexus devices and today we want to shine the spotlight on the Nexus 5 Android 6.0.1 update.
This roundup is going to cover the important things you need to know about the Nexus 5 Android 6.0.1 update. From impressions to Android 6.0.1 problems to some tips that will help novice users, there's something in here for everybody.
Take a look if you're already on Android 6.0.1 or if you're thinking about upgrading to the Nexus 5 Android 6.0.1 update in the near future.
Nexus 5 Android 6.0.1 Update Review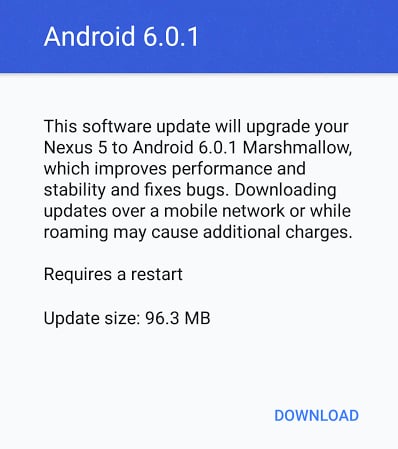 We've been using the Nexus 5 Android 6.0.1 update for a week and we've been keeping a close eye at the update's performance in key areas like battery life, connectivity, UI speed, and app behavior. Here's what we've found.
At the week mark, the Nexus 5 Android 6.0.1 update continues to perform at a high level, at least on our version of the Nexus 5. As we'll note, others are having issues.
Battery life is still fantastic thanks to Marshmallow's Doze battery feature and we haven't noticed any weird drain in standby or when the phone is in use. We've been able to get a full day (approximately 8AM-8PM) no problem.
Connectivity remains strong in all three areas (Wi-Fi, Bluetooth, LTE) and didn't see anything out of the ordinary during the week.
The Nexus 5 is still fast and fluid with Android 6.0.1 on board and we haven't run into any issues with our 60 or so applications. Even Facebook, Twitter and Chrome, three apps that we've had issues with in recent weeks, are running fine with Android 6.0.1.
Some Nexus 5 users are experiencing problems but we haven't encountered any experience-breaking bugs during our time with the update.
Now that we've hit this milestone without any major issues, we're recommending Android 6.0.1. It's performing well and it comes with an impressive feature set including new emojis for the keyboard.
Tip: Nexus 5 owners who use Swift Key will want to download the latest update because it features support for the new emojis.

As an Amazon Associate I earn from qualifying purchases.