10 Things to Know About the Nexus 5 Marshmallow Update
Earlier this month, Google started rolling out the Nexus 5 Marshmallow update. Android 6.0 brings new features, enhancements, and, according to some users, problems. Now that we're a week into the release, we want to take a look at the most important things to know about the Nexus 5 Marshmallow update.
At Google I/O, Google confirmed an Android M release for the Nexus 5. And shortly after the event, the company released the Nexus 5 Android M Developer Preview so that developers, and Android enthusiasts, could tinker with the software ahead of its public release.
In late September, shortly before its self-imposed Q3 deadline, Google confirmed a release date for Android M, or, as it was now known, Android 6.0 Marshmallow. The Nexus 5 Android Marshmallow release date was confirmed for October 5th and Google kept its promise.
For a little more than a week, the Nexus 5 Android Marshmallow update has been available to download. Google's also been pushing out a Nexus 5 Android 6.0 OTA that's been hitting devices in the United States and around the world.
The update delivers tons of enhancements to the Nexus 5 though some users are experiencing problems after installing Marshmallow on their device.
Today, we want to take a look at those problems and a collection of other Nexus 5 Marshmallow update details. Here is what current and prospective Nexus 5 Marshmallow users need to know about Google's latest release.
This roundup covers Android 6.0 problems, a few reasons to skip the Nexus 5 Android 6.0 update and some strategies that could come in handy as we move away from the October 5th release date.
Nexus 5 Marshmallow Update: Quick Impressions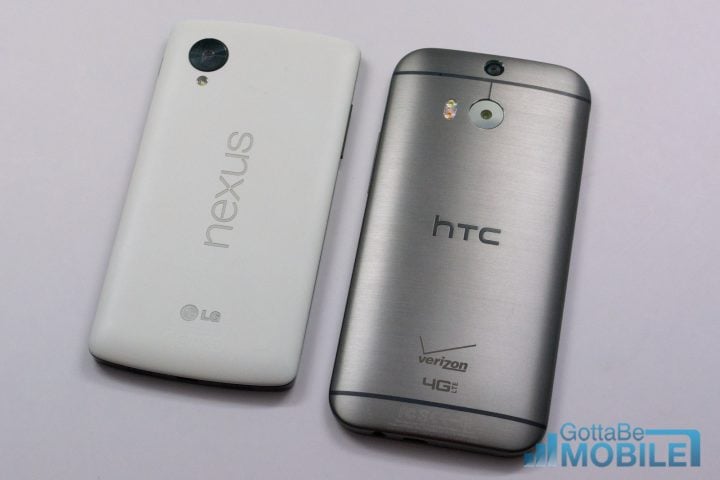 Instead of manually installing the update on our Nexus 5, we decided to wait for the OTA to arrive. This morning, we finally got the Android Marshmallow prompt on our device and decided to make the change from Android 5.1.1 to Android 6.0.
We've only been using the software for a couple of hours but so far, we haven't noticed any major problems. Battery life is holding up, we've been able to connect to various routers and Bluetooth devices, our apps appear to be functioning, and bugs haven't jumped off the page.
While we've heard about issues with the Nexus 5 Android Marshmallow update, we've also heard a lot of good things and the performance we're getting in the first two hours is a solid start.

As an Amazon Associate I earn from qualifying purchases.