10 Things to Know About the Star Wars Battlefront Outer Rim DLC
Outer Rim Impressions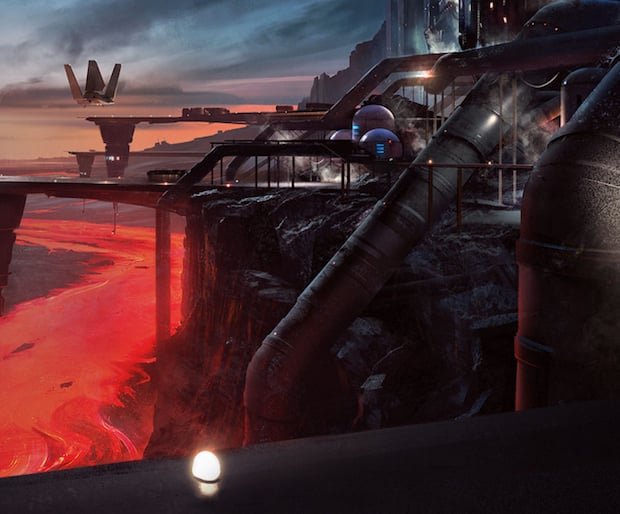 We've been playing the Outer Rim DLC for a few weeks now (on Xbox One). With several hours under our belts, we figured now would be a good time to relay some of our early thoughts about the first DLC expansion's content.
Outer Rim isn't perfect. There are a number of problems (some more serious than others) plaguing the DLC right now. That said, we've been enjoying the new content particularly the new Extraction game mode and the accompanying maps.
Jabba's Palace and the new maps on Sullust look and feel fantastic. In particular, we've enjoyed the close quarters combat in Jabba's Palace. If you enjoy battling it out indoors, you're going to love Outer Rim and its new maps. (Get a feel for them in the video below.)
Extraction, the new game mode, is also a nice alternative to some of the smaller game modes though it requires a good amount of teamwork to be successful. You'll encounter some intense combat and the addition of heroes adds a nice little twist to the end game.
The new heroes, Greedo and Nien Nubn, won't blow your mind but they do come equipped with some useful abilities. Nien Nubn, in particular, is a great choice for those that love ranged combat. Taking enemies out with his pulse cannon can yield spectacular results.
So is Outer Rim worth $15? It depends. If you're invested in Battlefront like we are, the new characters/maps/weapons/Star Cards add much needed depth. The content's already provided us with hours of entertainment and enjoyment and it should provide more going forward.
That said, there's no real wow factor in Outer Rim. EA played it safe with the first Battlefront DLC. If you only fire up Battlefront a few times a week, you might want to wait for EA to fix the problems and/or look for an Outer Rim deal after its release in April.
EA did just release a ton of free Battlefront content and for many of you that will be enough. For a few weeks at least.