10 Things You Didn't Know Your Smartwatch Could Do
A smartwatch is essentially a small computer on your wrist capable of some amazing things. In fact, our smartwatches can do a lot more than just see the weather, view incoming messages and play a few games that support Android Wear. Users will be surprised to find out that Android Wear smartwatches can do some fancy James Bond type stuff.
Devices like the Moto 360, Huawei Watch, and many other Android Wear smartwatch options can do a lot of neat things, and Google's continuously improving Android Wear to be as powerful as ever. However, here we'll be running down 10 excellent Android Wear apps that will let your watch be a speedometer, a spy cam, act as a bubble level and much more.
Read: 10 Best Android Wear Watch Apps
Last year when Android Wear debuted, Google's OS for wearable devices like a smartwatch, we detailed 10 or so excellent apps that made a watch even more powerful. That said, Android Wear and the smartwatch has come a long ways since early 2014.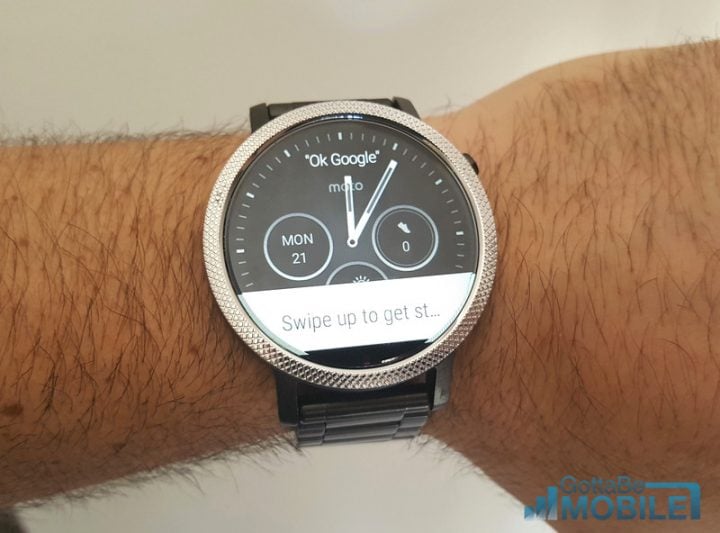 My brand new 2nd Gen Moto 360 lasts for nearly two days and has excellent battery life, but thanks to developers tapping into the Android Wear developer platform it can do some pretty fancy and advanced stuff.
And while my smartwatch can't turn on my coffee machine yet, or unlock my car doors, our smartwatches can actually do some pretty amazing things. Before we get started check out our hands-on video of the impressive new Moto 360 2nd Gen for 2015.
Read: Moto 360 2nd Gen Hands-on & First Impressions
Currently there are only so many apps for Android Wear available on the Google Play Store, and that means that most owners have scrolled through pages of apps looking for a few neat apps. And while we've found plenty "Best Apps for Android Wear" floating around, below we decided to offer owners something different.
Chances are many smartwatch owners have seen a few of these apps, but didn't give them a try or see exactly what they had to offer. As a result, owners just use Android Wear for what Google wants. Checking the weather, replying to text messages, and being an extension of our phone.
That said, below is a collection of apps sharing 10 or so things you probably didn't know your smartwatch could do. One or two are popular but still worthy of the list, but the rest are truly unique and have users loving that smartwatch even more.
Speedometer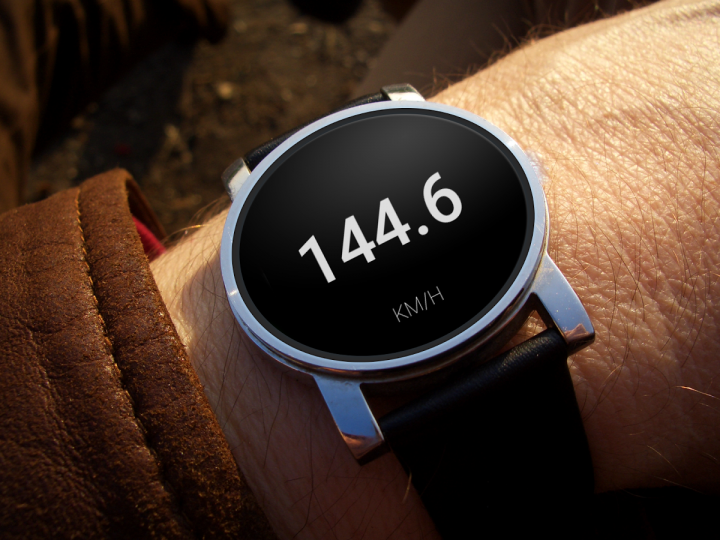 Most Android Wear smartwatches have a GPS sensor built-in, and if not, your smartphone does. An app called Speed Wear turns any smartwatch into an all-out speedometer.
Speed Wear will show users their current speed, average speed, and top speed, and save it all to the app. This is ideal for running, biking, hiking, or just neat to use and test while driving in a car during a road trip.
The app features different units including: KM/H, MPH and Knots (can be set from the last screen; by swiping all the way to the right) and even has an ambient mode with large clear text to improve readability. Some devices may not be 100% accurate due to the GPS chip inside the watch or phone.

As an Amazon Associate I earn from qualifying purchases.