12 Awesome New Nexus 7 Cases
A slew of new Nexus 7 cases hit the market after Google released their updated 7-inch tablet. We're going to show off our favorites so buyers can get a nice cover to protect their beautiful new Android 4.3 Jelly Bean tablet.
The New Nexus 7 improved on a few key features over the original Nexus 7 that Google released last year, and with those improvements came a slightly different form factor. Accessory makers like that because it means new Nexus 7 cases to sell. We may not like it because most of the old Nexus 7 cases don't fit anymore.
Here's a pack of great new cases to choose. In this slide show we include some extremely high-end luxury cases and very inexpensive cases under $10. Most of them fit the folio style category, but we've got a few other options, including sleeves, and one that only covers the back. Keyboard lovers will find a pair of options in the mix too. Watch our review of the new Nexus 7 to see if it will fit your lifestyle or skip down and check out the slide show of the 12 awesome new Nexus 7 FHD (2013) tablet cases. https://youtu.be/xonyopIssSE
Blurex Ultra-Slim Case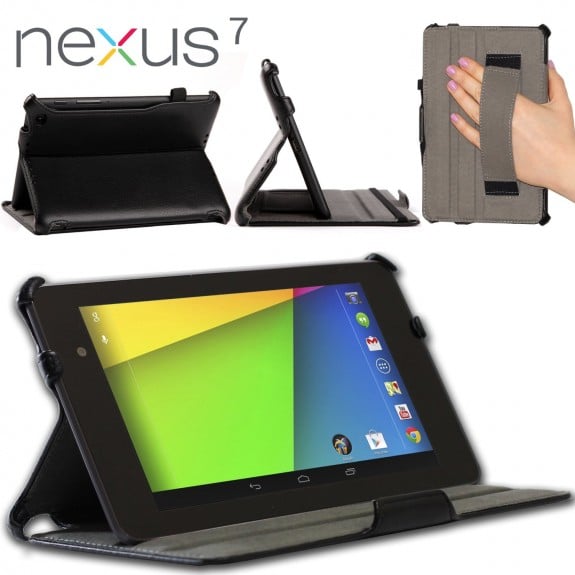 The Blurex Ultra-Slim Case for New Nexus 7 ($11.99 on Amazon) is a folio style case that grabs the corners of the tablet and provides a protective layer on the front and back. It includes grooves on the inside front cover to prop the new Nexus 7 in landscape mode to make it easier to view the screen while typing, watching videos or surfing the web. The cases uses magnets to sleep or wake the device when closing and opening it.

As an Amazon Associate I earn from qualifying purchases.