13 Things to Know About Battlefield 5
Battlefield 5 Game Modes, Armies & More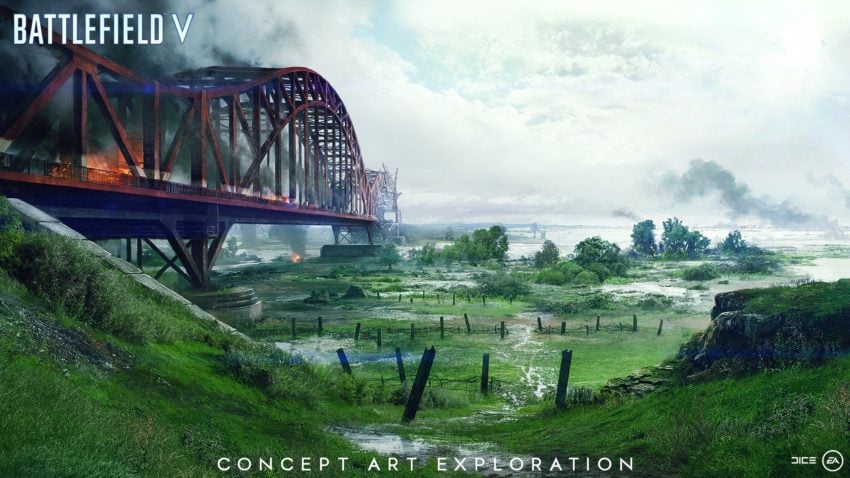 DICE hasn't confirmed every army, game mode, vehicle, or weapon, but we already know quite a bit thanks to the live stream.
German, British, American and Russian forces are confirmed for Battlefield 5 and the game will take players to the battlegrounds of Scandinavia, Norway, Northern Africa, and more.
According to EA, only the British and Germans will be available to play at launch with more factions coming in the first DLC season in late 2018.
The game will feature four classes including Assault, Support, Scout, and Medic. There won't be an Engineer class.
The company's confirmed a new Airborne game mode and EA says Operations, the popular game mode from Battlefield 1, will be back in Battlefield 5.
In fact, the company confirmed new Grand Operations which will include multiple game modes across many maps. Grand Operations supports 64 players.
Frontlines, another popular game mode from Battlefield 1, will also be featured as a game mode in Battlefield 5.
Battlefield 5 supports 64 players in all game modes except Team Deathmatch and Domination.
On top of that, the game also gets rid of auto health regeneration, adds the ability to tow and fortify vehicles, and features the ability to throw back, shoot, and catch grenades in the air.
As for weapons, BFNations has put together an excellent list which includes iconic guns like the M1 Garand and gadgets like the Panzerschreck. There are also melee weapons like the Combat Knife, Cricket Bat, Axe, and Katana.