15 Exciting Smartphone Rumors for 2013
Samsung Galaxy Note 3 Display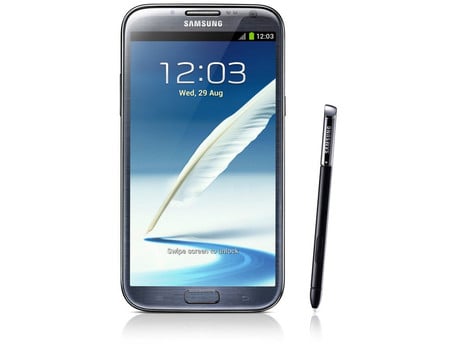 The Samsung Galaxy Note 2 has proved popular with consumers, despite having a massive 5.5-inch Super AMOLED display. And while its display technology is certainly nice, the advancements companies like Samsung have in store for 2013 has us excited about the next Galaxy Note device's display.
Read: Galaxy Note 3 Said to Up Note 2 with a Massive 6.3-inch Display in 2013.
This year's crop of high-end smartphones will likely have 1080p displays. That means full HD resolution. One of those devices could be the Samsung Galaxy Note 3, which is rumored to have an absolutely massive 6.3-inch display.
So, it could be that we see a 6.3-inch 1080p display with a high pixel-per-inch count on the Galaxy Note 3. While that may be a little big for some peoples tastes, we are extremely excited about the prospects of the next Galaxy Note's display.

This article may contain affiliate links. Click here for more details.