24 Exciting Pokémon Sun and Moon Feature Details
So far, Nintendo's 20th Anniversary Celebration of the Pokémon franchise has been nothing short of stuffed. Owners of the Nintendo 3DS games have received a single free creature a month. The festivities reached party status when Nintendo unveiled re-releases of the original three games, Pokémon Blue, Pokémon Yellow and Pokémon Red. There's a free mobile version of Pokémon coming in the form of Pokémon Go. All of this comes to a fantastic conclusion later this year when the Pokémon Sun and Moon release date arrives.
Nintendo has two all-new games planned for owners of its Nintendo 2DS and Nintendo 3DS consoles. The new games include new creatures, all-new mechanics, a new region and fresh starter Pokémon. Pokémon Sun and Moon are this year's most interesting titles from Nintendo and, arguably, the most exciting things coming during the 20th Anniversary Celebration for Pokémon. That is, besides the legendary creatures Nintendo is giving to players of the franchise at regular intervals already.
Here's everything we know about Pokémon Sun and Moon feature-wise. GameStop, Best Buy and other major retailers are already taking pre-orders ahead of release. Shoppers looking to save a lot on the games through Amazon Prime and Best Buy's Gamers Club Unlocked program.
Read: Pokémon Sun and Moon Release Date: 4 Things We Know
Pokémon Sun and Moon Release Date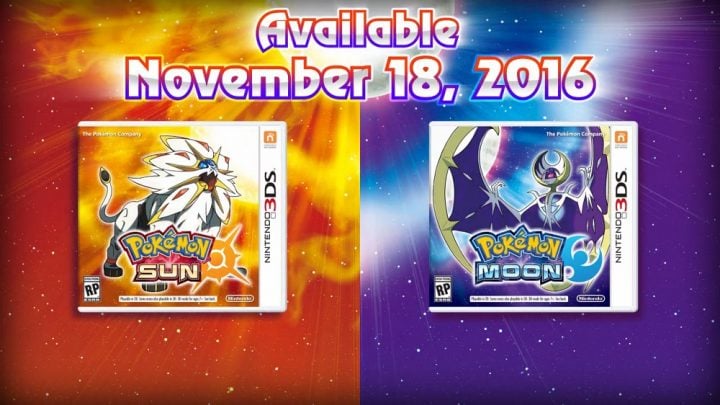 Rather than come out and immediately announce the Pokémon Sun and Pokémon Moon release date, Nintendo opted to tease users along. It wasn't until today that we learned more about the upcoming role-playing game and when we can expect it on store shelves. The Pokémon Sun and Pokémon Moon release arrives in North America on November 18th. Europe will get the game on November 23rd.