24 Exciting Pokémon Sun and Moon Feature Details
Pokémon Sun and Moon's New Region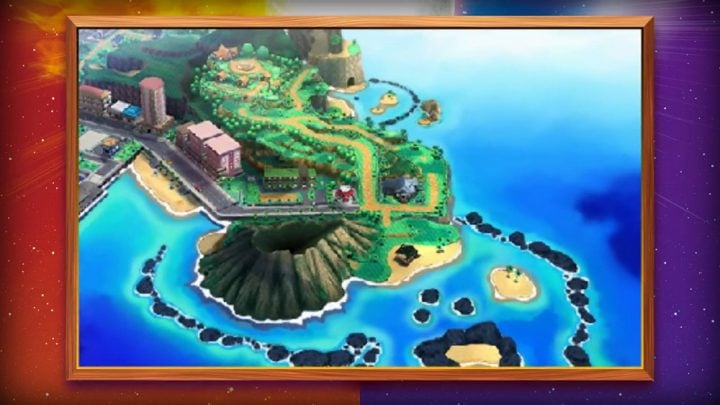 The Pokémon franchise has taken users from regions inspired by Asia to Paris. With Pokémon Sun and Pokémon Moon, players are going to yet another region, Alola.
Alola seems directly inspired by Hawaii, one of the fifty states in the United States of America. Brief shots of the location reveal lush foliage, large coconut trees and a huge volcano. All are treats of the Hawaiian Islands. What new feature-specific things we can expect to encounter remains a mystery, but developer Game Freak usually does a great job of making each region come to life as players explore it.

This article may contain affiliate links. Click here for more details.