24 Exciting Pokémon Sun and Moon Feature Details
Meet Professor Kukui and Lillie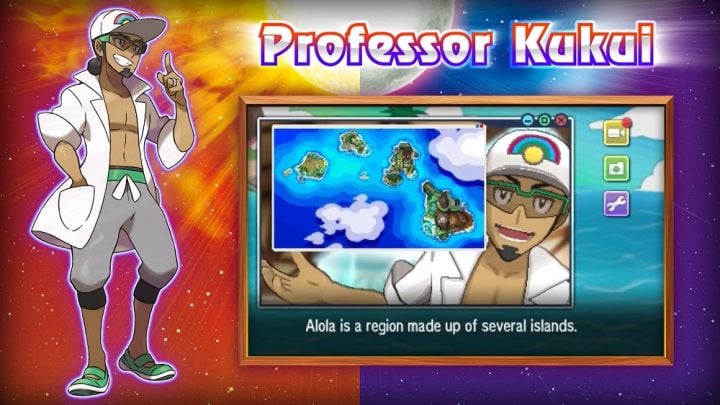 The latest Professor to join the series of games couldn't be anymore different from Professor Oak. His name is Professor Kukui and he's a sandal-wearing, hat loving guy that throws on his lab coat for good measure. He's joined by Lille, a person that Nintendo describes as his "mysterious assistant."
Also new in this game is Hau, a friend that you'll meet in Alola that loves Pokemon just as much as you do.

This article may contain affiliate links. Click here for more details.