20 Best Android Apps for Chrome OS and Chromebook
In 2016 the Chromebook world buzzed about Android apps for Chrome OS when Google added the Google Play Store to Chrome OS. It took longer than expected, but 2017 finally brings Android apps for Chrome OS to reality.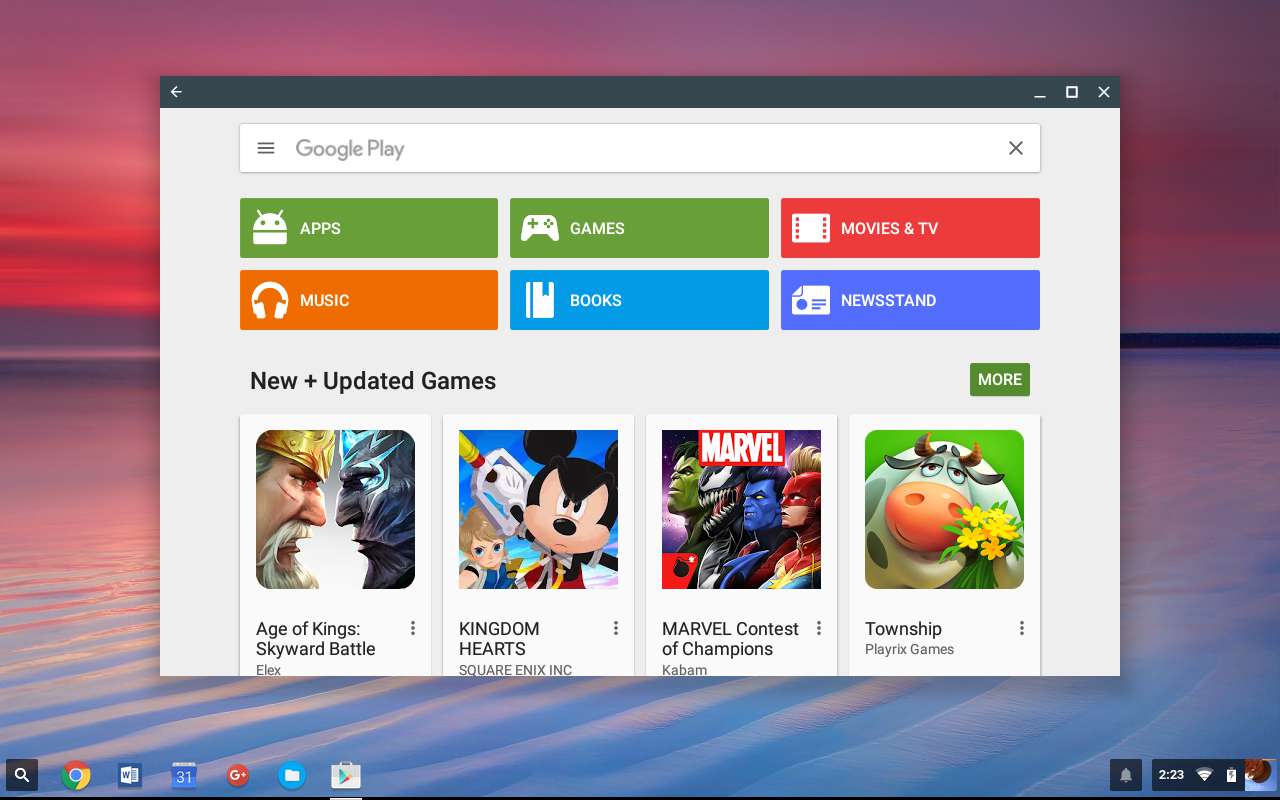 The list of Chromebooks that now support the Google Play Store on the stable version of Chrome OS only includes three systems as of the first part of 2017. The ASUS Chromebook Flip, the Acer Chromebook R11 (C738T) and the 2015 Google Chromebook Pixel, which Google doesn't sell anymore, each support the Play Store on stable Chrome OS. Any Chromebook released in 2017 will include the Google Play Store, according to Google. They will also support USB-C charging.
That list expands for users willing to update Chrome OS to the beta or developer channel. Read our How to Install Android Apps on Chromebooks to learn how to get the beta version of Chrome OS on your Chromebook if it supports it. After you install the Google Play Store on your Chromebook, load the apps included in this roundup of Android apps for Chrome OS.
Office Android Apps for Chrome OS
The following office Android apps on Chromebook will make your device more useful for business or education. The Microsoft Office Mobile apps will work on some Chromebooks, but not all of them. My Acer Chromebook R13 isn't compatible as of the first part of February, 2017. To get the most out of them, you'll need an Office 365 subscription.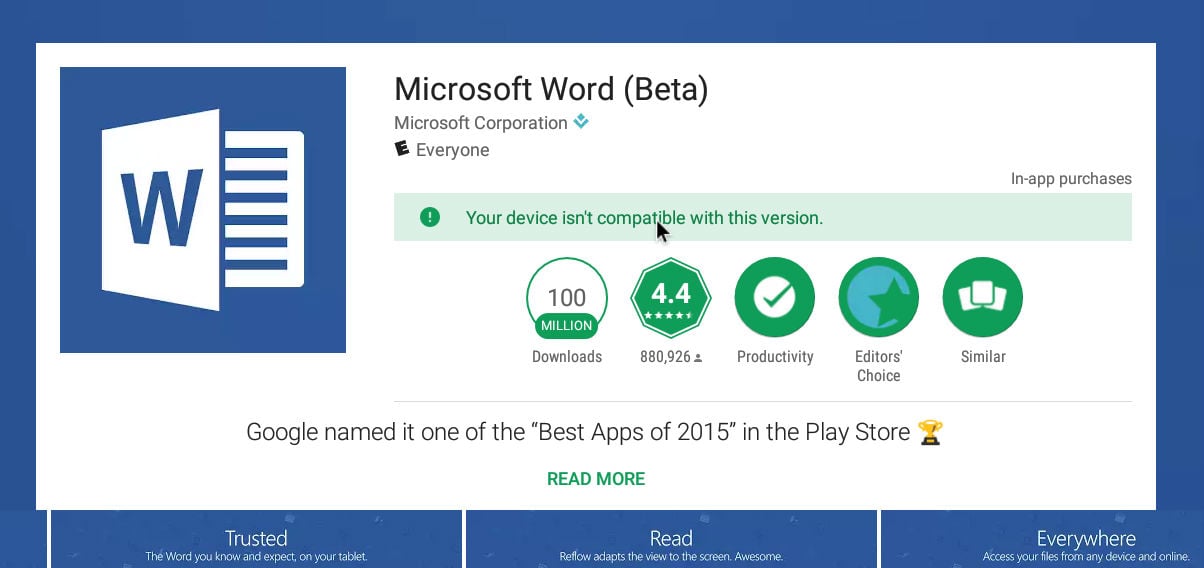 Microsoft Word – the standard word processor doesn't support all the desktop tools and features, but for most users it will do all the average user needs.
Microsoft Excel – like Word, Excel does most that the average user will need.
Microsoft PowerPoint – the average Word or Excel user doesn't need more than the mobile versions. Many PowerPoint users might consider the mobile version of PowerPoint a little limiting. However, PowerPoint does work well on a Chromebook and presenters should install it.
File Sharing Android Apps on Chromebook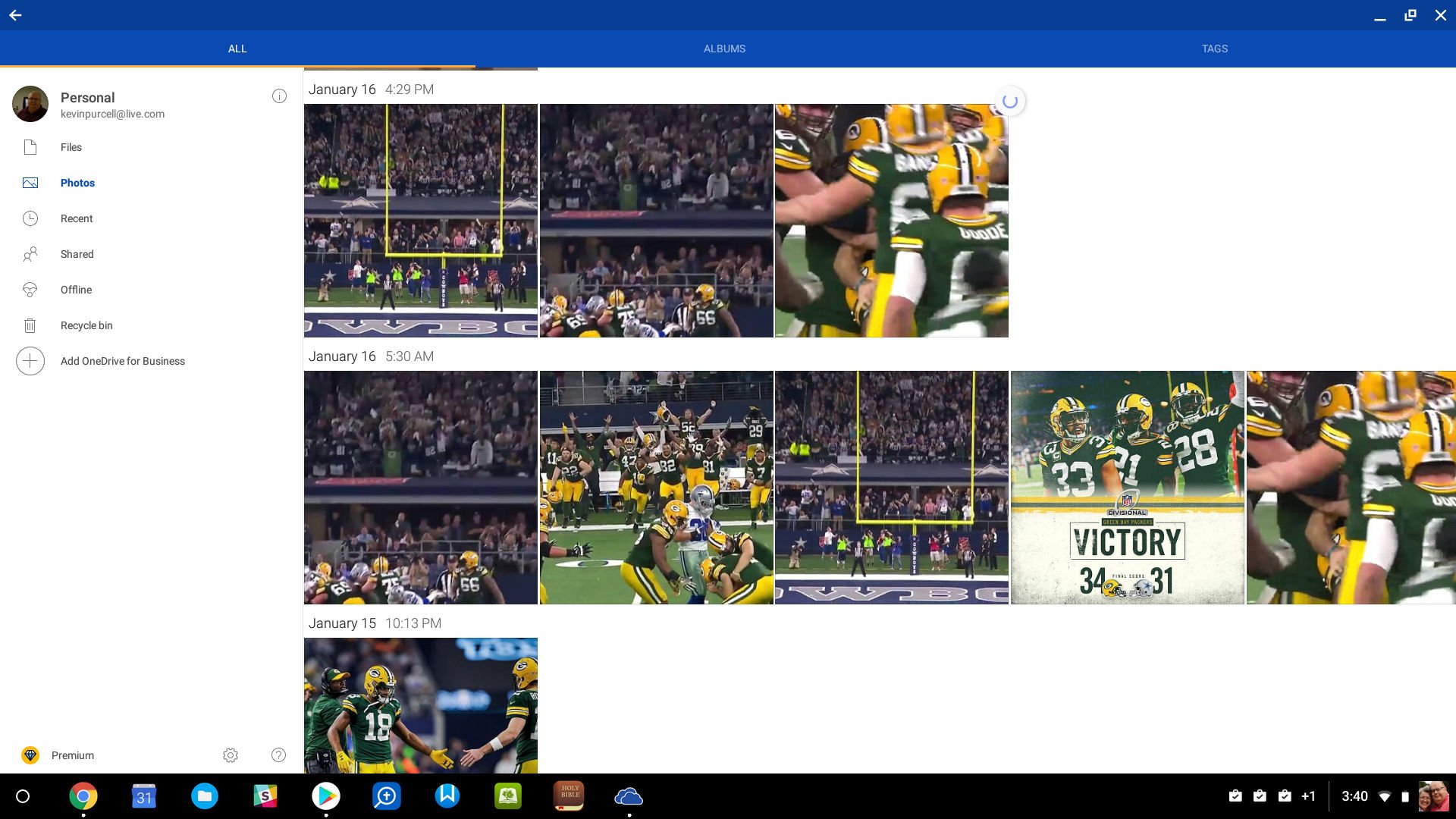 Microsoft OneDrive – if you use an iPad, iPhone or Android device, you're probably already familiar with syncing files between the device and Chromebook with any of the file storage, syncing and sharing apps like OneDrive. Office 365 users get 1TB of storage included in their subscription. Since most Chromebooks come with limited 16 or 32GB of storage, 1TB of backup and storage frees up some of that valuable space.
Dropbox – the most popular file sharing/syncing app comes from Dropbox. Installing the app allows you to quickly access your storage on a Chromebook.
Remember that Google Drive storage comes built-in on Chromebooks.
Add a link to your OneDrive or Dropbox storage in the Chrome OS Files app by clicking Add New Services in the lower left. See the image below.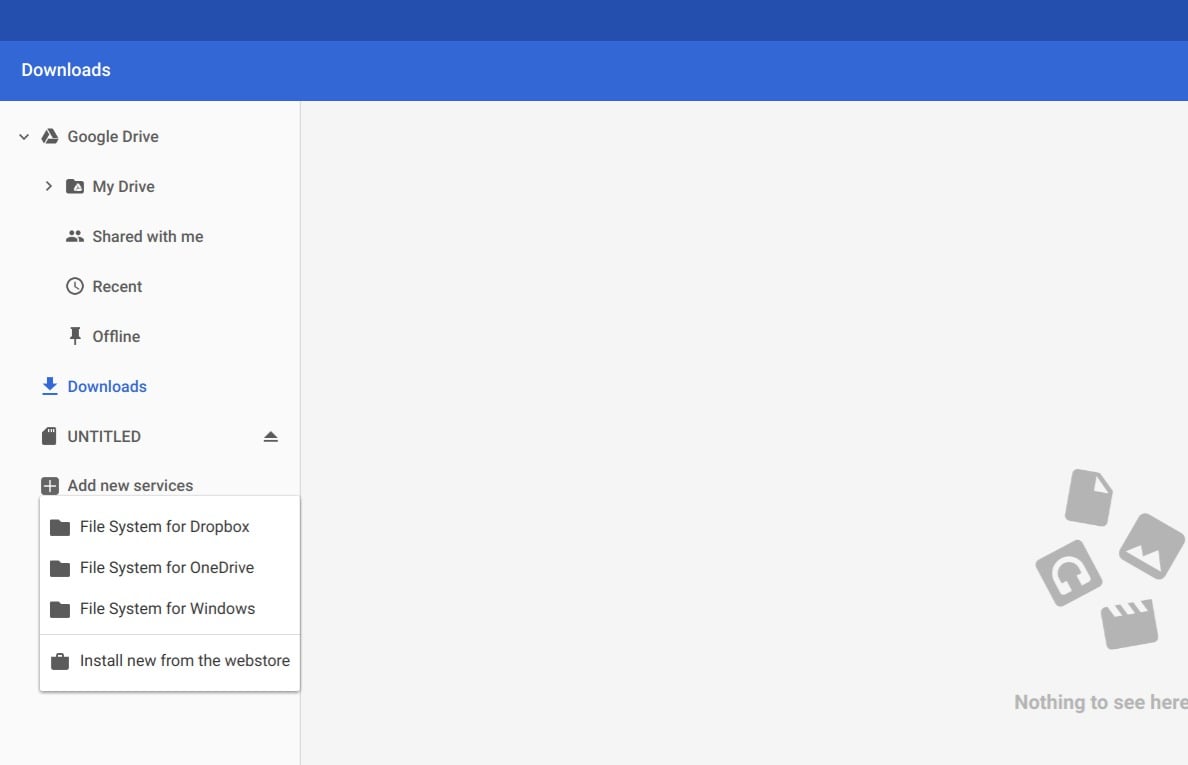 Adobe Creative Cloud Apps
Adobe offers some decent mobile apps for Android and recently worked to make most of their apps work better as Android apps for Chrome OS. The following Adobe apps will install and should work well on a Chromebook. They're all free, but you'll get more out of them if you have to an Adobe Creative Cloud subscription, which starts at $10/month for the photography version or as much as $50/month for access to all the apps.
We'll start with the photographer's Adobe apps.
Lightroom – photo organization and advanced photo editing with backup to Creative Cloud online storage and sync for Creative Cloud subscribers. This is the app to start with for serious photographers. The rest of these are useful, but are meant for more casual photographers.
3 Photoshop Apps
1. Photoshop Express – basic photo editing and sharing with cropping, color correction, RAW photo support, borders, filters, and noise reduction.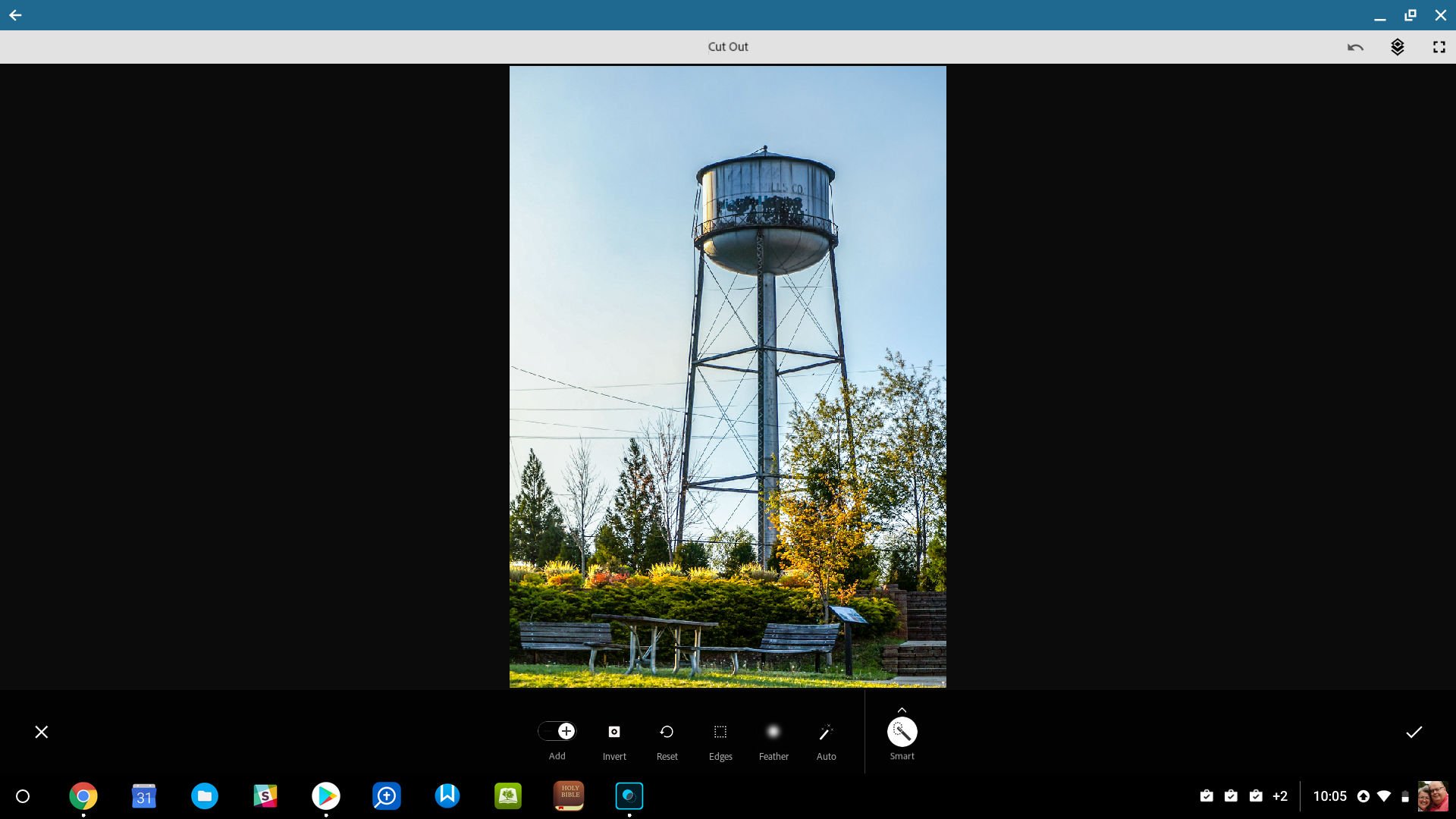 2. Photoshop Mix – combine multiple photos or remove unwanted areas like distracting tourists in your vacation photos.
3. Photoshop Fix – a mix of fun and serious photo fixes from restoring old photos scanned to your computer to healing facial blemishes.
Here's a list of the other Adobe Android apps for Chrome OS. The most glaring omission is the Adobe Premiere Clip app for video editing. As of this writing, it's not available as one of the Android apps for Chrome OS.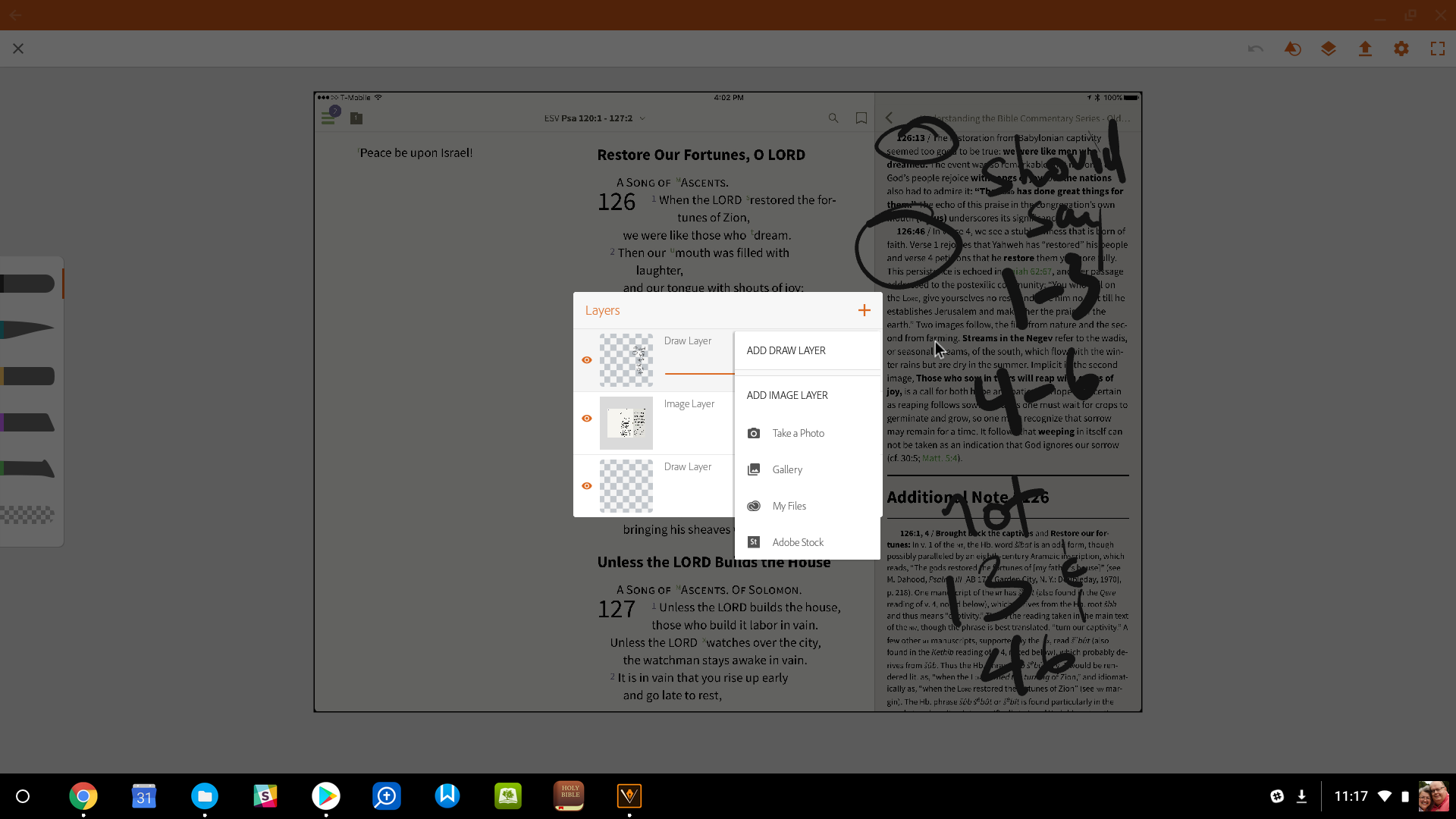 Illustrator Draw – this is the mobile version of Illustrator, Adobe's great creative arts application that lets artists paint, sketch or otherwise create beautiful works of art. The new Samsung Chromebook Plus with a built-in pen stylus coming soon, will make this a fantastic app for artists.
Fill & Sign – fill PDF forms and sign documents on your Chromebook. This will also work nicely with the new Samsung Chromebook Plus.
Other Android Apps for Chrome OS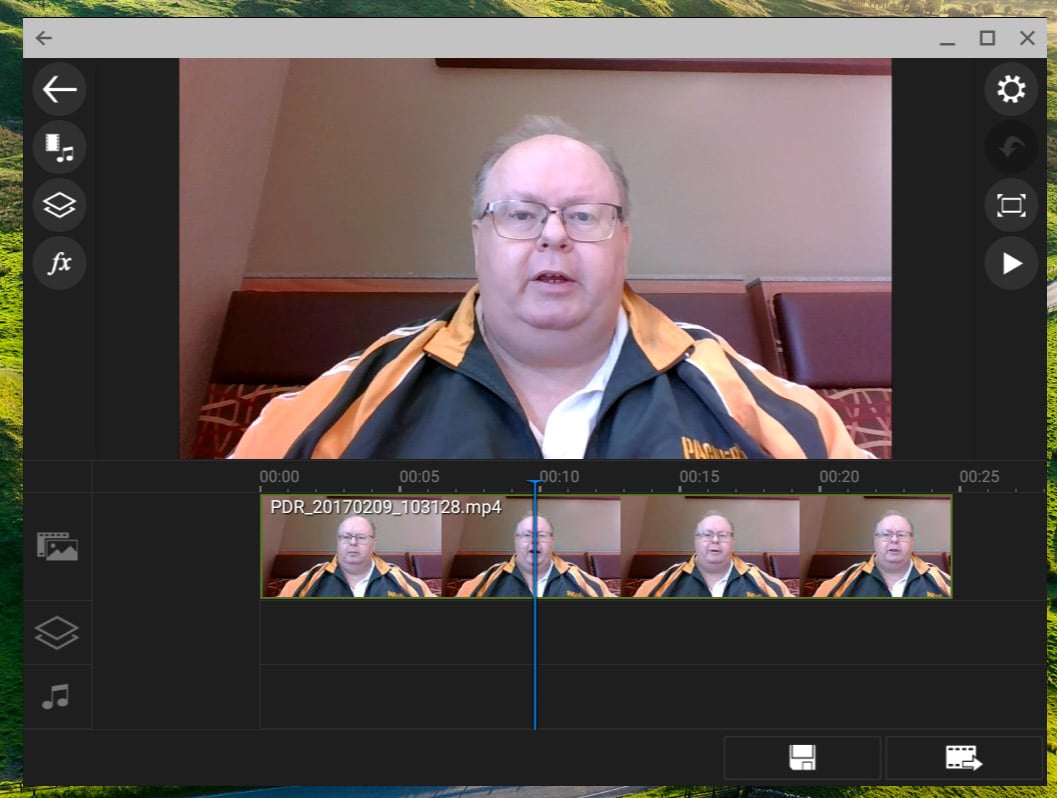 PowerDirector – editing video on a Chromebook was painful for a long time since the only option required uploading video, paying for storage on an expensive service and it didn't work well. PowerDirector still doesn't do complex video editing, but it's great for simple tasks like trimming video, adding multiple shots to a single project, mixing video and images and throwing in a musical background. It's also a free app.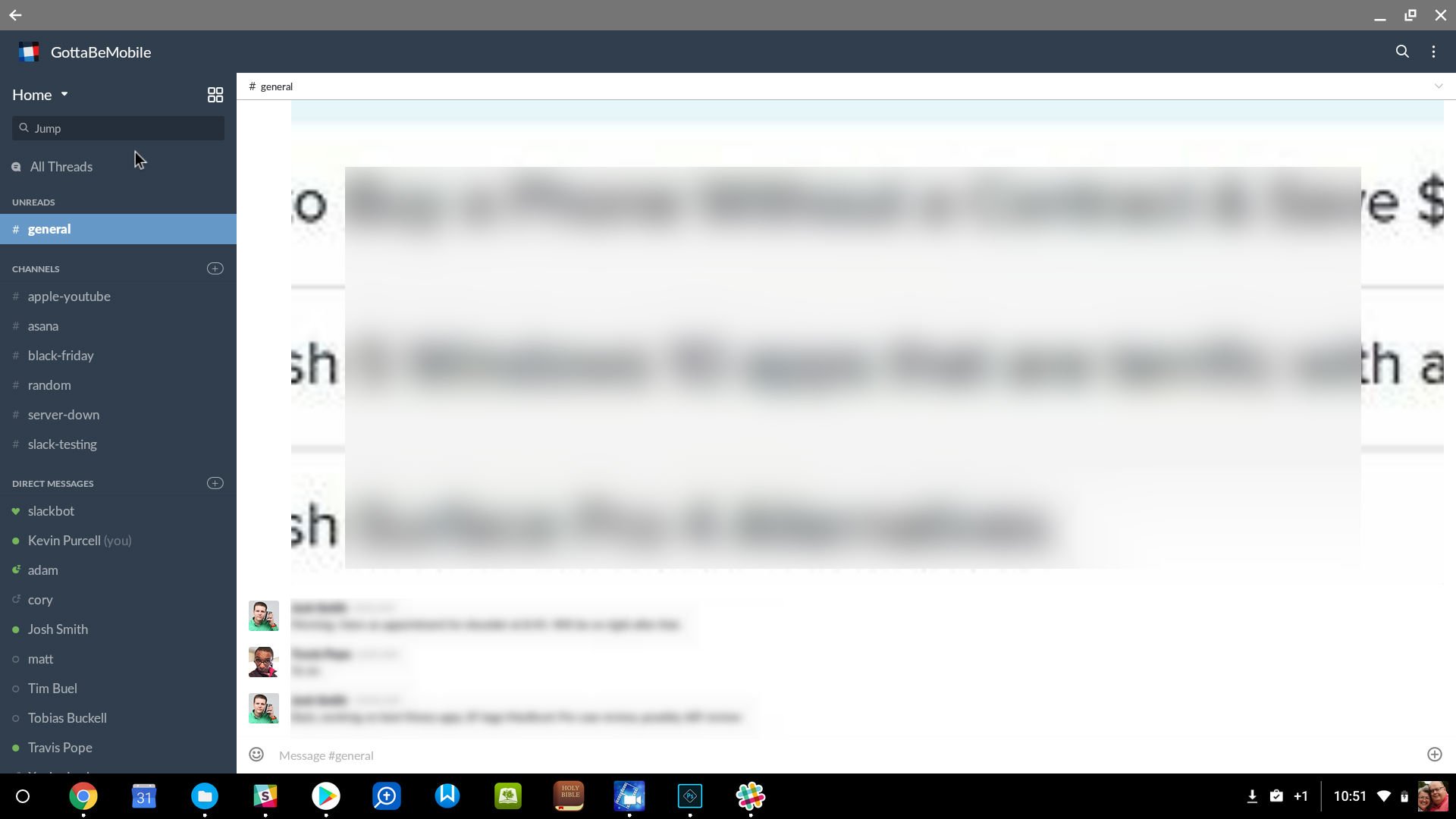 Slack – if your organization uses the Slack service, then you can use the online interface through the Chrome browser. I prefer to install the Slack app instead of using the clunky web interface. The app lets users quickly switch between teams.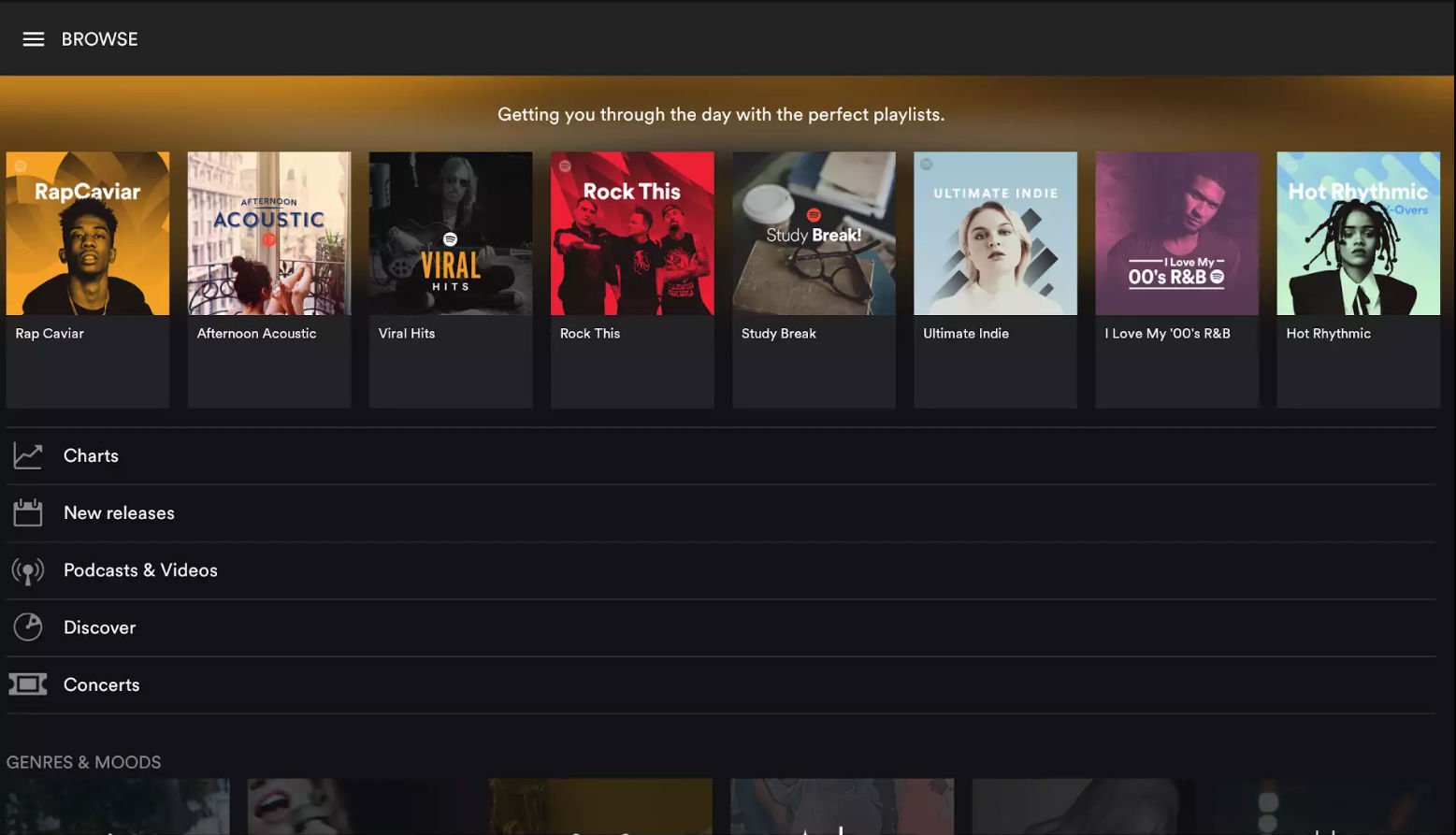 Spotify – Spotify, arguably the best music streaming service, offers a nice Android app. Listen to almost any song you want for $10/month for a single user account or $15/month for a family of 5 users. Students can get it for $5/month with proof of student status.
Kindle – you could use the Kindle Cloud Reader, but it's not as good as the Android app. The app more closely mimics the user-interface that's available on the Kindle Fire or Kindle Paperwhite.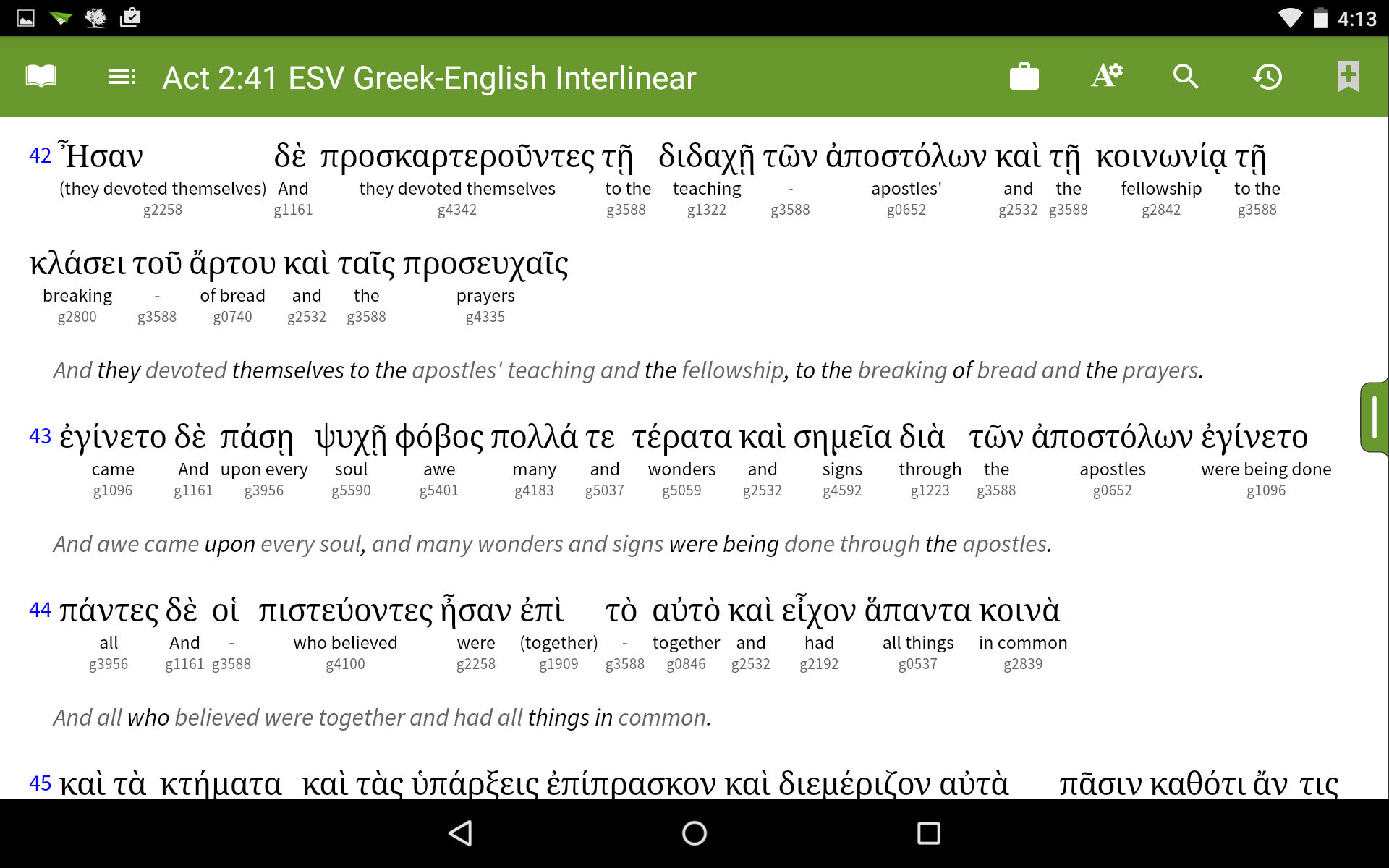 Bible Apps – In my day job I'm a pastor and use Bible apps, but the web versions of these don't work very well. The two best apps available for Android come from Olive Tree (seen above) and Faithlife. You can search for things, read different translations and other books related to the Bible. The apps come free, but extra books can cost up to tens or hundreds of dollars depending on the book.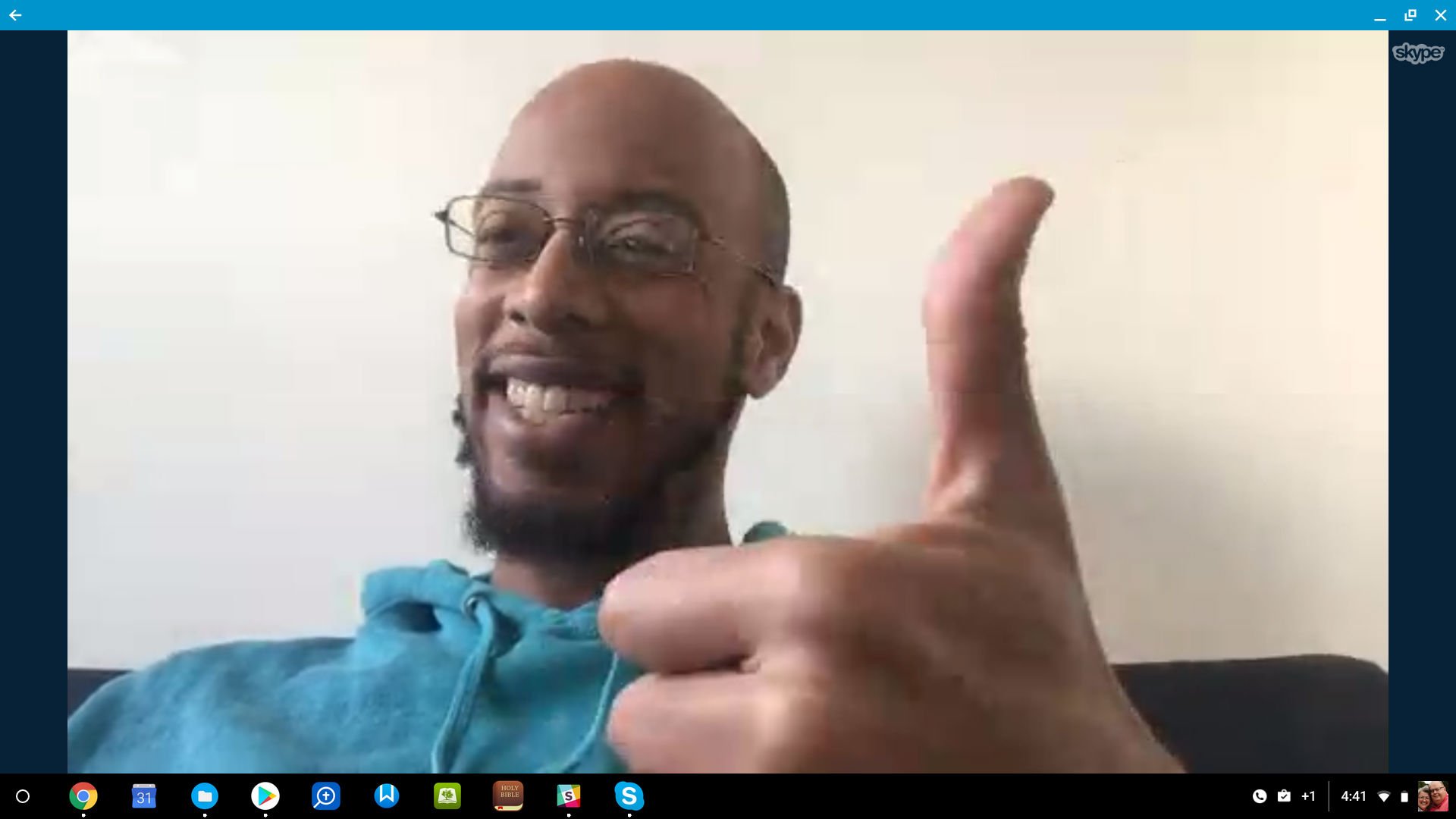 Skype – making calls over the Internet works great in ChromeOS with Hangouts, but most people use Skype these days. The above screenshot of a call with my friend shows that it works full screen on ChromeOS.
Games for Android Apps on Chromebook
My colleague Cory Gunther, our resident Android expert, recommended 10 addictive Android games. The following three will work great on your Chromebook. Remember that a lot of games won't let you use your keyboard or trackpad, but most Chromebooks that run the Play Store also include touchscreens.
Crossy Roads – the game plays like the old Frogger and you can use your keyboard to control your character.
Plants vs. Zombies 2 – this simple tower defense themed game updated the wildly popular first edition with some fun twists.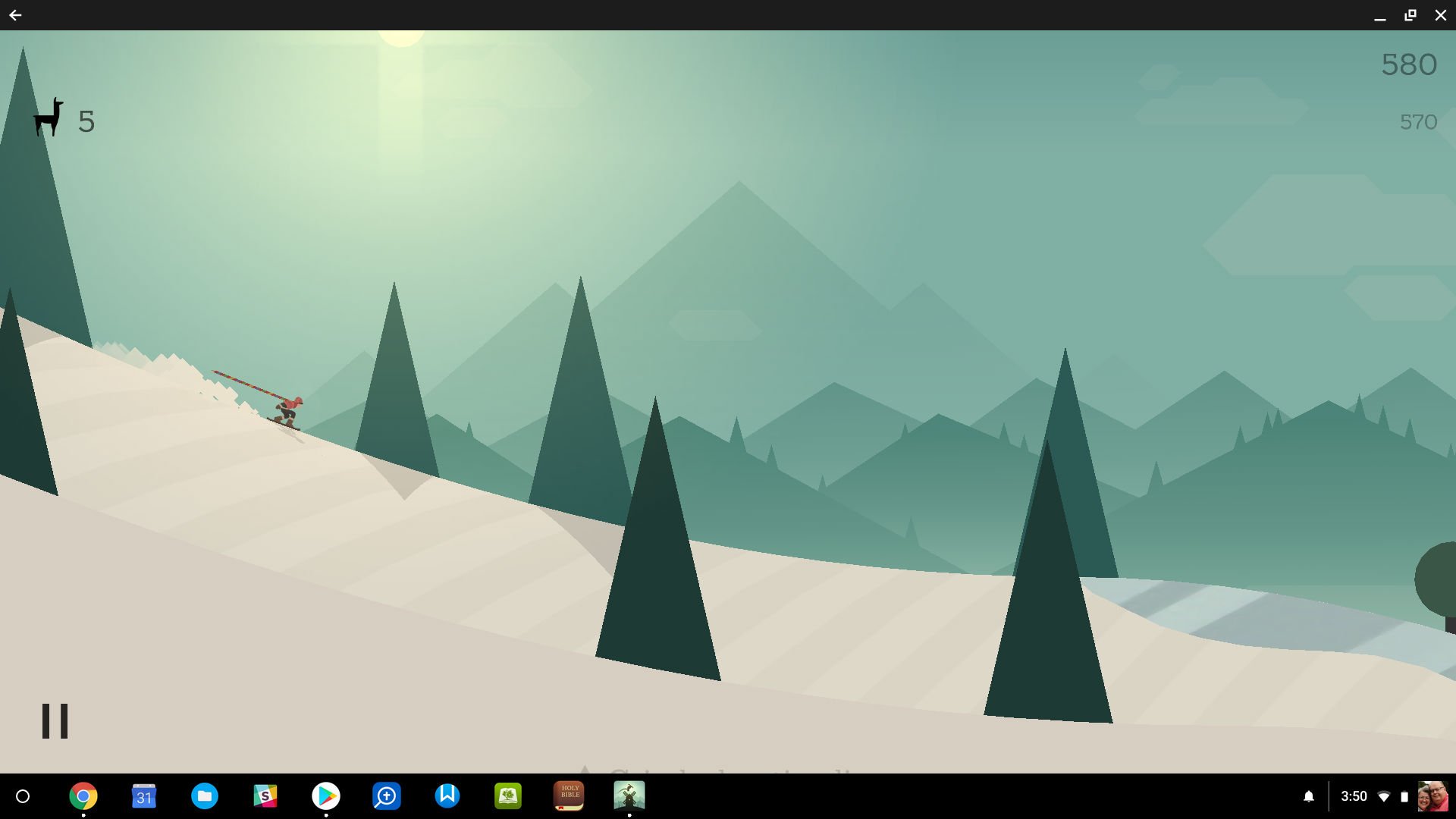 Alto's Adventure – slide along the snowy alpine terrain in this side scrolling game while rescuing llamas and avoiding obstacles.