$200 Off iPhone 6 for Father's Day 2015
If you're looking for an excellent Father's Day gift for the old man, Verizon has you covered with an amazing deal that gives you $200 off an iPhone 6.
From now until June 21, you can get an iPhone 6 for $200 off when you upgrade to one or add one as a new line to your account. This means you can essentially get the entry-level 16GB iPhone 6 for free, since it normally costs $199.
Otherwise, you can pick a higher-capacity model and get a great discount to lower the up-front costs, but of course, you'll still have to pay any activation fees and such. Unfortunately, we're not seeing this deal apply to an iPhone 6 Plus, but we'll let you know if that changes.
To take advantage of this deal, all you have to do is enter in the promo code DADNGRAD at checkout in the promo code box, and your discount will then be automatically applied.
The deal applies to both two-year contracts and Verizon's Edge program, both of which have their pros and cons, so if you're unsure of which one to go with, we can help you decide.
Father's Day (and other holidays for that matter) is a great time for deals, especially on tools and other "dad things," but this is the type of deal that you don't see too often, even on Black Friday. However, the iPhone 6 is coming up on its ninth month of existence, which means we're closer and closer to an iPhone 6s release.
Buying the iPhone 6 right now isn't a bad choice, especially if you're getting a hefty discount along with it, but the new-ness factor will quickly die down once hype for the iPhone 6s begins building later this year, so if you're all about having the latest and greatest smartphone, you may want to consider waiting for the iPhone 6s.
Read: Best iPhone 6 Deals: June 2015
Of course, this Verizon Father's Day deal isn't the only iPhone 6 deal we've seen recently. In fact, every month there are a handful of iPhone 6 deals that buyers have access to, saving you a considerable amount of money up front when shopping for a new smartphone.
The iPhone 6 was released back in September of last year rocking an all-new design and a larger screen that took the iPhone 5s's 4-inch display and turned it into a 4.7-inch screen and a humungous 5.5-inch screen for the iPhone 6 Plus.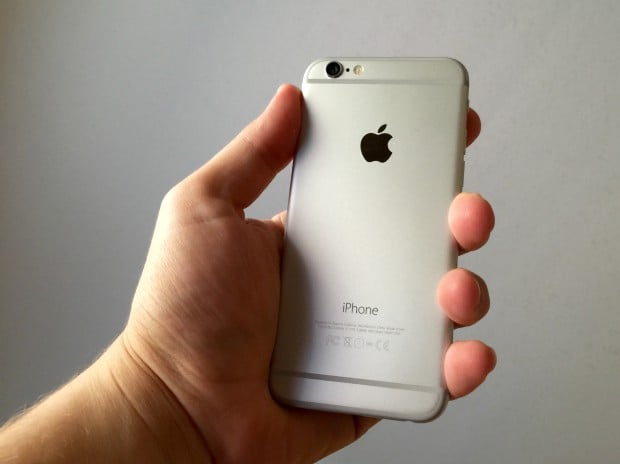 The device also received a generous performance boost in the CPU and memory department, and even got NFC capabilities for use with Apple Pay. The iPhone 6s no doubt get even more features, but the iPhone 6 is still a good buy right now, especially with a discount that Verizon is currently offering.
Of course, the only downside is that you have to be eligible for an upgrade or add a new line of service to your account, so if aren't eligible for an upgrade and don't want to add another line to your plan, you'll unfortunately be unable to take advantage of this deal.
However, for those who have waited for a deal like this, even with an upgrade ready and waiting for months, your hard work will finally pay off if you decide to take advantage of this deal. That's $200 that you don't have to spend, which could buy you that day at the spa that you've been dreaming of for the last couple of months. In fact, that would be the perfect way to celebrate your new purchase.
Or you could even use that extra cash to buy some new accessories for your new iPhone 6, including an iPhone 6 case so that you don't break the device when you accidentally drop it. Check out the slideshow below for our recommendations of the best iPhone 6 cases.
10 Best iPhone 6 Cases
Best Leather iPhone 6 Case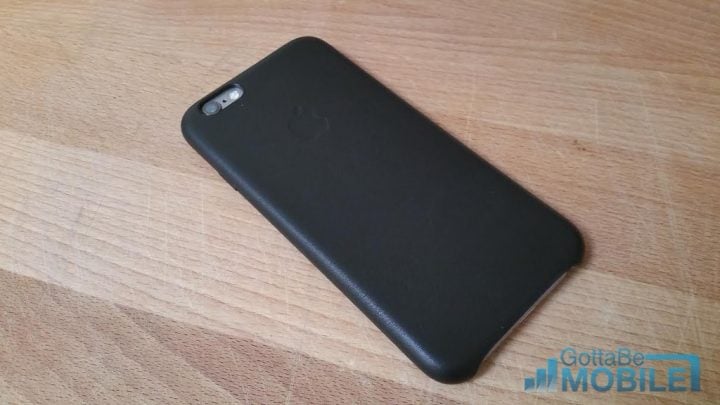 The ultimate leather iPhone 6 case is available from Apple. The official leather case wraps snugly to the iPhone 6 in an array of colors and adds just enough grip to help us hold on to the iPhone while using it.
Read: Apple Leather iPhone 6 Case Review
Apple's official case is thin and light, adding barely any weight or thickness to the iPhone 6. This is why Gotta Be Mobile Editor Adam Mills decided this is the best iPhone 6 case for his device, even though he normally does not use cases.
The official leather iPhone 6 case from Apple is $45 at Apple and other retailers.

This article may contain affiliate links. Click here for more details.