2016 iPad Air 3 Release Date: 5 Important Details
It's been a long wait, but we could finally be nearing the iPad Air 3 release date, which may mean that some of you will soon be buying a new iPad.
If you've considered buying a new iPad, the wildcard in the situation is when Apple will announce a new iPad Air 3. After weeks of rumors and a long wait, we want to share the 2016 iPad Air 3 release date details with users who are waiting to upgrade.
Apple did not talk about the iPad Air 3 release date during the latest earnings call, but that doesn't matter because rumors are filling in the blank spots. With analyst reports and leaks we have a good idea about what to expect from the iPad Air 3 in the very near future.
After an iPad Pro release and an iPad mini 4 release date last year, we are close to the arrival of a new iPad Air. We only expect one new iPad at this event, but we may also see the iPhone 5se with a 4-inch screen at the same event.
We've heard that the iPad Air 3 will not feature 3D Touch, like we see on the iPhone 6s and iPhone 6s Plus. We may also see a new design for the iPad Air 3 that adds in a Smart Connector like the iPad Pro uses to connect to a keyboard. We may also see a rear camera flash and a new four speaker design like the iPad Pro uses to deliver better sound.
With the iOS 9.3 release date likely coming in March, we expect to see the new iPad Air 3 arrive with this new software on board, including Night Shift mode to make using the iPad at night a better experience.
While we still don't have a confirmed iPad Air 3 release date, we have a good amount of important iPad Air 3 release date details to share. This is what you need to know, today, about the 2016 iPad release date.
iPad Air 3 Release Date Announcement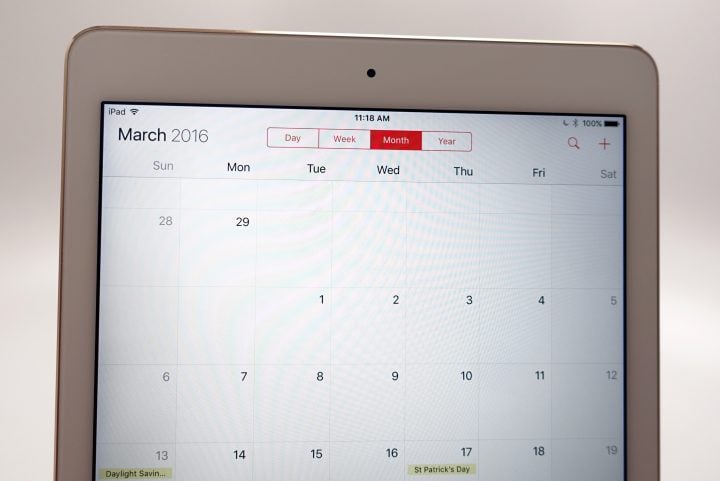 We expect the iPad Air 3 release date announcement in March. We don't yet know the exact date, but the latest rumors suggest that it will come in the middle of the month.
Mark Gurman at 9to5Mac reports that Apple is planning a special event during the week of March 14th to announce the iPad Air 3, iPhone 5se and new Apple Watch bands. This date may still be in flux, and could change as the event nears.
Apple often holds events on Wednesday, but the last March event took place on a Monday. Expect to see an event for the March 2016 Apple Event in late February as the company sends out invites.
Apple sent out invites for the last March event on February 26th, so the odds are good we will see events late this month or in the first week of March.

As an Amazon Associate I earn from qualifying purchases.