2017 World Series Live Stream: How to Watch Dodgers vs Astros
The 2017 World Series live streams start tonight allowing you to watch the Dodgers vs Astros play in the championship series. This guide will show you how to watch the 2017 World Series, even if you don't have cable.
A hard fought series brings these two teams to Los Angeles to play in the World Series game 1 at 8:09 PM Eastern, Tuesday October 24th. This is the first of a seven game series that runs though the end of the month.
The 2017 World Series airs on Fox and is available with an antenna from your local Fox station or you can subscribe to a variety of streaming services if you want to watch without traditional cable subscriptions.
Dodgers vs Astros Live Streams
If you have cable, or know someone who will share login information, you can watch the 2017 World Series live stream in the Fox Sports Go app. You can also pay to use the MLB.tv app, but most users will be better off using the Fox Sports Go option instead of paying for essentially the same access.
Every game of the World Series is on Fox, so you can watch all of the games with this app, without paying for any other services. You can use the Fox Sports Go app on the iPhone, iPad Android, Apple TV, Amazon Fire, Windows, Mac, Roku, Chromecast, FireTV, Xbox and Android TV. Here's where you can download the Fox Sports Go app. To use Fox Sports Go to watch the World Series live you need to get Fox on your TV package and be able to sign in.
The MLB.tv service allows you to watch the 2017 World Series games, but you have to pay $24.99 and you have to also have a TV provider, which means you will pay $25 for the same stream you get free with the Fox Sports Go app.
How to Watch the 2017 World Series Without Cable
If you are a cord cutter, you can watch the 2017 World Series live without cable, but you will need to get an antenna or you will need to pay for a service that streams TV shows over the Internet. There are some free trials, but you may end up spending about $20 if you don't already have one of these services.
Here are the services that you can use to watch the World Series without going back to cable. You will need to pay at least $20 to watch, but if you haven't already used a free trial you may be able to watch some of the games without paying.
YouTube TV offers Fox and many other channels and is available for $35 a month.
Hulu Live TV includes Fox and many others for $39.99 a month.
Sling TV offers Fox in select areas, but not for all customers, so it's not a great option for most users. If you already use Sling, check to see if you can watch Fox live, if you are looking for a service, pick one you know will work instead. Depending on your location DirecTV Now may work as well, but again not all areas will support it.
Another excellent option is to buy an antenna and watch on your TV by picking up the broadcast. You can buy an indoor antenna for about $20 on Amazon or at a local retailer and if you are close enough you can watch over the air.
The Best iPhone X Cases
x-doria Defense Lux iPhone X Case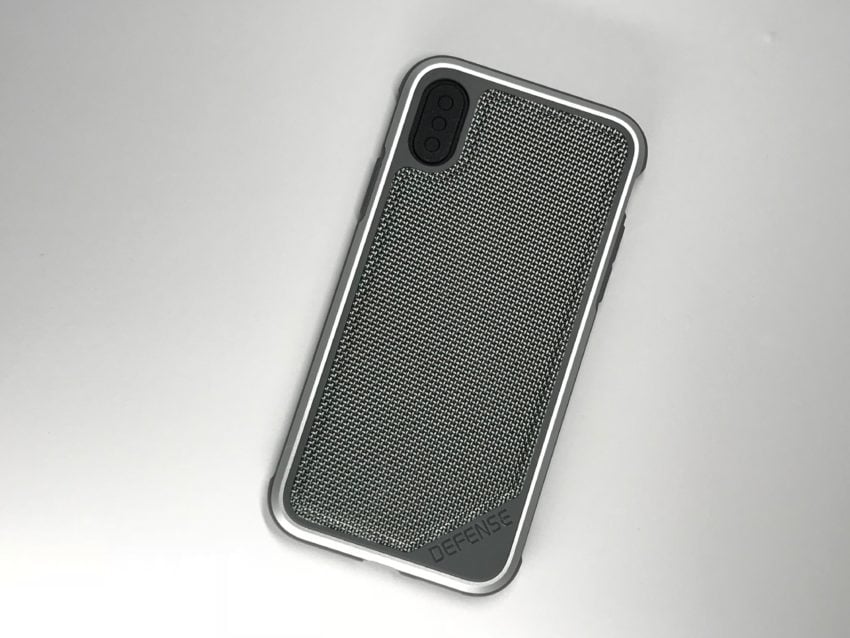 The x-doria Defense Lux iPhone X case is amazing. This case looks great, feels awesome and offers military grade drop protection without adding much bulk.
We love the look of this case in Ballistic Nylon and Black Carbon on the iPhone X. These cases not only offer a cool look, but the back is actually textured like the material listed. The Ballistic Nylon case has a soft, but grippy feel to the back just like you'd expect from looking at it. The Black Carbon feels like textured carbon fiber and looks awesome.
We didn't mean to, but we did drop our iPhone X in this case and our doorbell camera caught it on video. The case iPhone survived without any problems.
x-doria designed this case to protect your phone from drops up to 10 feet on concrete and there is . sound channel to direct the speaker towards you instead of straight out the bottom. The raised edge keeps the screen safe when setting the phone face down on a table.
$34.99 at x-doria