Light Up iPhone X Case from Case Mate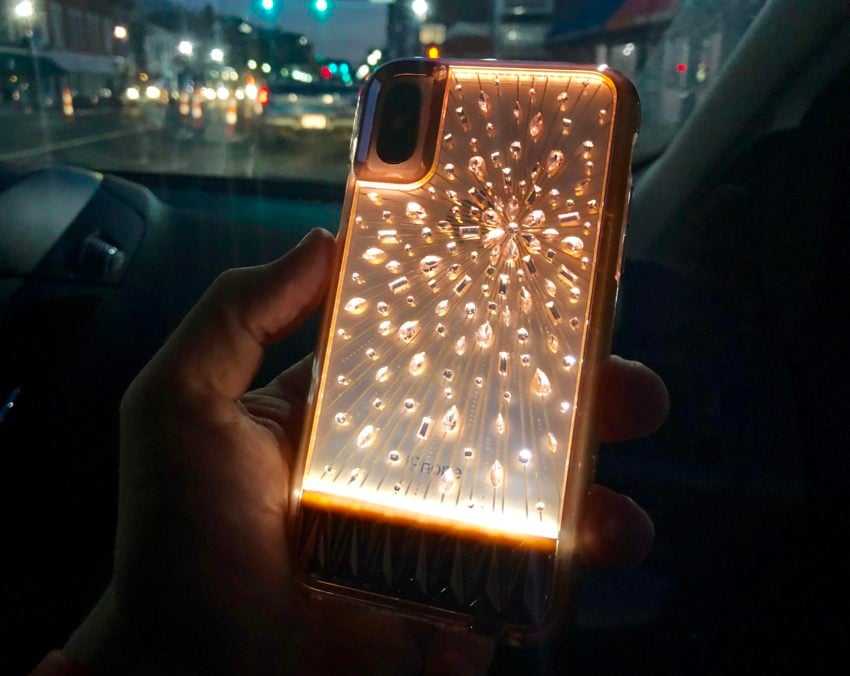 The Case-Mate Luminescent iPhone X case is literally a one of a kind case for your new iPhone.
This beautiful case features a clear back with crystals throughout and a rose gold exterior. Press on the bottom edge and you'll turn on a small LED that lights up the back of the case.
This case draws attention and will get comments everywhere you use it. Press to turn the light on for five minutes or hold to turn it on until you turn it off. The light runs on it's own battery and you recharge it with micro USB.
This case holds up surprisingly well to drops and it is my wife's favorite case months after switching to the iPhone X.