3 Reasons Not to Install iOS 11.4 Beta & 5 Reasons You Should
Install iOS 11.4 Beta to Fix 3D Touch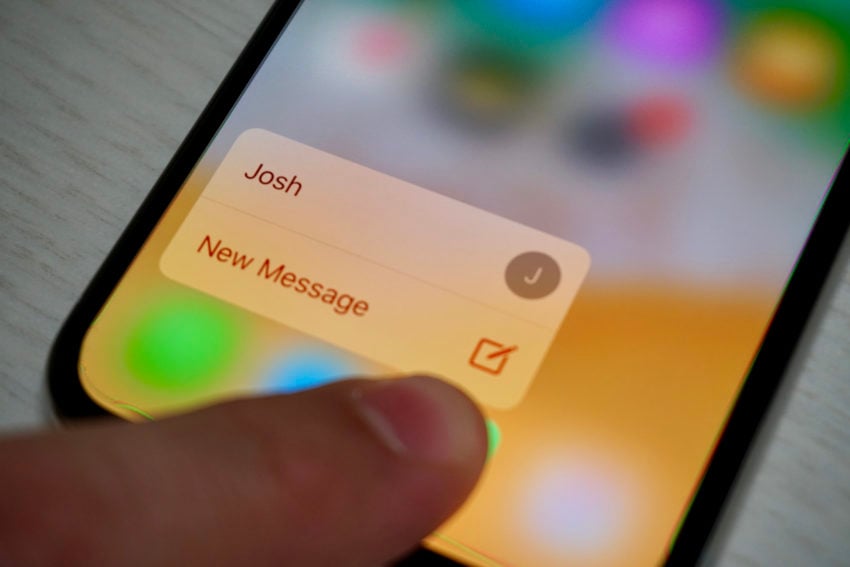 An annoying 3D Touch issue emerged in an early iOS 11.3 beta and the problem continues to bother iPhone users on the final versions of iOS 11.3 and iOS 11.3.1. Fortunately, there's a fix inside the latest iOS 11.4 beta.
We've been experiencing a 3D Touch issue on iOS 11.3 and iOS 11.3.1 where the feature won't work without waiting a few seconds, or longer, immediately after unlocking an iPhone. Sometimes, the feature doesn't work at all.
We're hoping for a fix inside an iOS 11.3.2 update, but it looks like we might have to wait for iOS 11.4 to arrive.
According to those testing the iOS 11.4 beta, the third beta release fixes the issue which means there's a good chance the final version of iOS 11.4 delivers a permanent fix.
If you can't wait until late May or June for the final iOS 11.4 release, download the beta to fix this frustrating 3D Touch issue right now.