7 Reasons We Need an iOS 11.3.2 Update
Apple's iOS 11.3.1 update fixed an annoying iPhone 8 issue and delivered important security patches to iPhone and iPad users. That said, the company's latest update also brought a collection of issues, some of which we hope get fixed before the iOS 11.4 update arrives.
The iOS 11.3.1 update is a maintenance update which means it's focused on fixing issues plaguing iOS 11 users. Most iOS 11 users should download the iOS 11.3.1 update today or in the near future for the security patches on board.
iOS 11.3.1 is treating most of our devices well. We haven't experienced any abnormal battery drain and the update, like iOS 11.3, is fast on newer phones like the iPhone X and iPhone 8. Wi-Fi connectivity, something our devices struggled with on iOS 11.3, is also back to normal.
However, as we push away from the update's release date we're starting to experience some of the same issues we encountered on iOS 11.3. We aren't the only iOS 11.3.1 users running into trouble.
These issues have us, and many others, hoping for an iOS 11.3.2 update ahead of the iOS 11.4 release this summer. Many people expect Apple to release iOS 11.4 in and around the start of WWDC 2018 on June 4th.
Apple's currently on its second iOS 11.4 beta (we expect the third release to arrive soon) which means we probably have several weeks to go before the company is ready to release the fourth, and perhaps final, milestone iOS 11 update.
Here are some of the problems we're hoping for inside of an iOS 11.3.2 update. And if not iOS 11.3.2, iOS 11.4.
Stuck in Landscape Mode
We started seeing an uptick in landscape mode issues immediately after installing iOS 11.3 and the issue persists inside iOS 11.3.1 on certain phones.
The iPhone X, iPhone 8, and iPhone 7 still occasionally get stuck in landscape mode. It's an annoying issue that we've experienced on several different versions of iOS 11, not just iOS 11.3 and iOS 11.3.1.
After turning the phone to landscape mode and turning it back to portrait, the screen remains stuck in landscape mode. We've seen it occur while using a variety of first and third-party including Safari, Chrome, and YouTube.
To get the display in the right orientation, we've had to pull up from the right side of the iPhone X's display rather than the bottom.
Lag on Older Devices
We, and many others, continue to notice a ton of lag on older devices like the iPhone 5s and iPad mini 2 and occasional lag on newer models like the iPad Air and iPhone 6.
Most of the lag we've encountered on the iPhone 5s and iPad mini 2 centers around keyboard lag, stuttering, and lag when pulling up Control Center and Notification Center. We've also noticed lots of chop when opening up folders and apps and when dragging app icons from one folder or home screen to another.
These are the same issues we noticed back on iOS 11.3 so we're hoping a new version of iOS 11 fixes the issue before the iOS 11.4 update arrives.
Lag issues can be extremely difficult to fix on older devices without a factory reset. If you don't want to factory reset and can't wait for iOS 11.3.2 or iOS 11.4, take a look at our guide to fixing bad iOS 11 performance.
3D Touch Issue
The 3D Touch issues we encountered on iOS 11.3 are still present on iOS 11.3.1.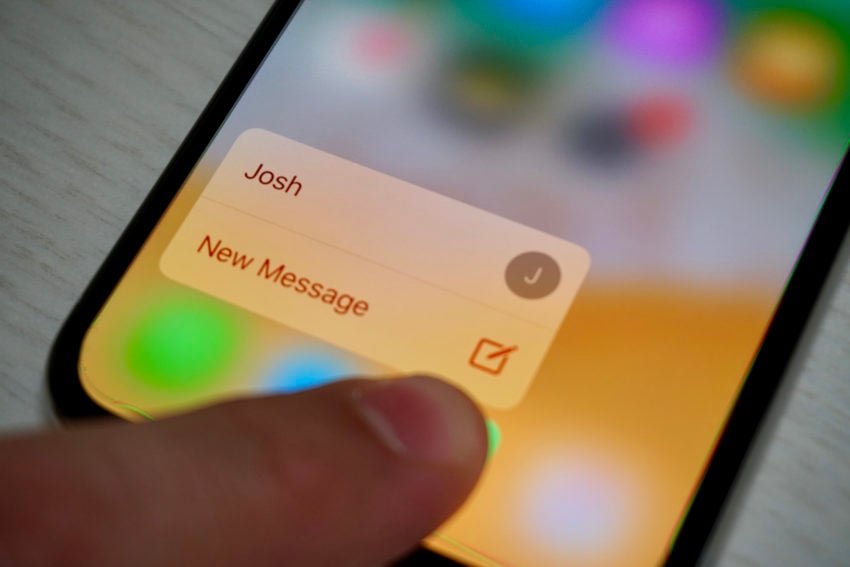 After unlocking an iPhone, the 3D Touch feature is either unresponsive, or won't work on the first try. When using 3D Touch on the phone app to get to favorites, it sometimes won't work at all.
We aren't the only ones dealing with the issue, an issue that has apparently been around since Apple released iOS 11.3 beta 3 back in February.
We're hoping for a fix in a surprise iOS 11.3.2 update, but we aren't holding our breath given how long the problem's been present in iOS 11.3.
Sound Problems
So those are three issues that've carried over from iOS 11.3. Here are a couple of new problems we're seeing on our devices running iOS 11.3.1.
We, and others, are noticing audio skipping when playing music and when listening to podcasts. The sound will occasionally crackle or start skipping. Lyrics or the person speaking on the other end then become intelligible.
Some users have experienced the problem on normal phone calls and while using FaceTime Audio feature. We haven't noticed this yet.
It's an extremely annoying issue and it's apparently causing some iPhone users to think about buying a phone from Apple's heated rivals.
Floating Icons
One of the most annoying issues we encountered on iOS 11.3 was a UI issue where app icons would start floating after opening and then minimizing an app. We thought the iOS 11.3.1 update squashed the bug, but it has returned.
While it's not as prevalent on iOS 11.3.1, app icons still occasionally float in no man's land, typically in the top left corner of the screen, after minimizing an app. The screenshot here shows one app floating in the corner though we've seen multiple icons floating there at once.
We're still able to get the icon to return to the correct spot on the home screen by turning off the screen and turning it back on though we've also been forced to reset the phone.
iMessage Issue
After installing iOS 11.3.1 we've noticed a minor, but annoying issue, where iMessages aren't showing up as read on the iPhone after reading them on a Mac.
We're currently running the latest version of macOS High Sierra, 10.13.4, on a 2016 MacBook Pro.
"Black Dot" Bug
A new "Black Dot" unicode bug has been discovered lurking inside iOS 11.3, iOS 11.3.1, and iOS 11.4 beta and we're hoping Apple doesn't make us wait until iOS 11.4 rolls out for a fix.
We aren't going to share the entire string here, but it involves the ⚫ and 👈 emoji characters. If you receive the string in a message, it can crash apps like Messages and WhatsApp. It can also crash the operating system.
If you receive this string in an iMessage, you'll need to delete the entire conversation to avoid encountering issues with the app or the OS.
If you want to avoid the issue, and you haven't installed iOS 11.3 or iOS 11.4 beta yet, you should considering sticking around on your current version of iOS.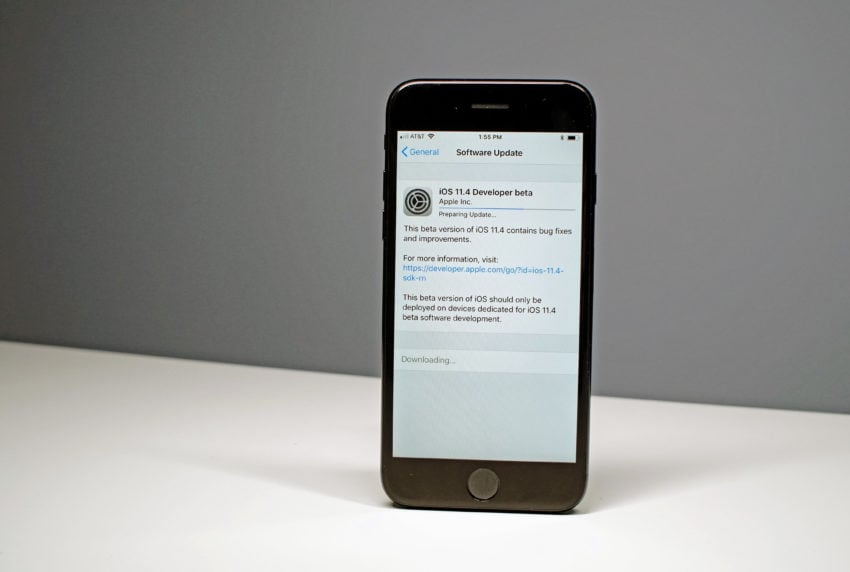 Those are the most frustrating issues we've encountered while running iOS 11.3.1 on our phones and tablets. They aren't the only iOS 11.3.1 issues out there though.
iOS 11.3.1 users are also reporting problems with first and third party apps, severe battery drain, various issues with Bluetooth-powered devices, and a whole lot more.
At this point, with the iOS 11.4 release just weeks away, we'd be surprised if Apple pushed out another version of iOS 11.3. The company's focus is likely on iOS 11.4 and iOS 12 as we push toward WWDC 2018.
Those of you running into issues on iOS 11.3.1 are encouraged to check out our list of fixes for the most common iOS 11 problems plaguing iPhone and iPad users.
You'll also want to keep your fingers crossed and stay on the lookout for an iOS 11.3.2 release at 10AM Pacific during the month of May.
4 Reasons Not to Install iOS 11.4.1 & 8 Reasons You Should
Install iOS 11.4.1 for Better Security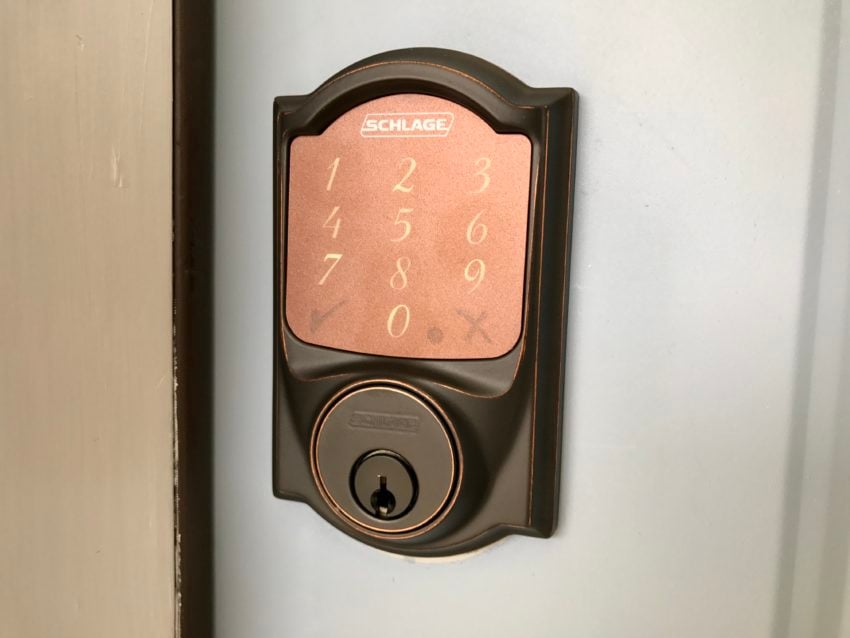 Apple's iOS 11.4.1 update comes with 15 patches for potential security issues. If you value your security, you should think about installing it today.
iOS 11.4.1 also comes with a USB Restricted Mode that disables the Lightning port on your iPhone or iPad if a device hasn't been unlocked or connected to a computer using a passcode within a certain amount of time.
The new setting is located in Settings > Face ID/Touch ID & Passcode. There you'll see a new toggle for USB Accessories. It's toggled off by default.
This provides an added layer of protection and prevents the use of cracking tools like GrayKey.
If you skipped iOS 11.4, your iOS 11.4.1 update comes with 30+ patches aimed at improving your device's security. This makes it an essential download for most iPhone and iPad users.
If you missed any of Apple's previous iOS updates, your iOS 11.4.1 update comes with a lot more.
If you skipped iOS 11.3.1, your version of iOS 11.4.1 comes with iOS 11.3.1's four security patches.
If you skipped iOS 11.3, your iOS 11.4.1 update comes with 27 additional patches for potential exploits. Those of you lingering on iOS 11.2.6 would be wise to make the move sooner rather than later.
If you missed iOS 11.3, your iOS 11.4.1 update also includes a new privacy feature. When an Apple feature wants to use your personal information, an icon now appears with a link to access detailed information about how your data will be used and protected.
If you're running iOS 11.2.5 or older, you're currently exposed to an issue that lets people send a specific character that will crash an iOS-powered device and block access to the Messages app. It can also block apps like Facebook Messenger, Gmail, Outlook, and WhatsApp.
The iOS 11.2.6 update's main purpose was to patch up this issue. If you skipped iOS 11.2.6, you'll get these enhancements with iOS 11.4.1.
If you skipped iOS 11.2.5, you'll get 10 additional security patches including one for the malicious chaiOS link exploit.
If you're running iOS 11.2.2 or below and receive a certain GitHub link through your Messages app, your iPhone or iPad can lockup or respring. The Messages app will also become unusable.
If you're on iOS 11.2.1, your iOS 11.4.1 update includes security improvements to Safari and WebKit to mitigate the effects of Spectre.
Apple's iOS 11.2 update fixed several problems, but it also brought problems of its own including a potentially nasty zero-day iOS HomeKit vulnerability.
The vulnerability, discovered by Tian Zhang, allowed for unauthorized control of HomeKit accessories including garage door openers and smart locks.
Apple quickly rolled out a server-side fix, but the company restored full functionality with the release of iOS 11.2.1. If you skipped iOS 11.2.1 and use HomeKit, you should download iOS 11.4.1 right now.
If you skipped iOS 11.2, you'll get a few more patches with your iOS 11.4.1 update. Apple's iOS 11.2 update delivered 11 patches including one for Mail and one for Wi-Fi.
The iOS 11.2 and iOS 11.2.1 updates also patched up a widespread security issue called "Meltdown." Apple says its analysis suggests it "has the most potential to be exploited."
Meltdown affects all iOS 11 powered devices so we highly recommend downloading iOS 11.4.1 if you skipped iOS 11.2.
If you skipped iOS 11.1.2, iOS 11.1.1, and iOS 11.1, you'll get additional patches with your iOS 11.4.1 update.
The iOS 11.1 update delivered eight security patches including a fix for a serious Wi-Fi vulnerability called KRACK or Key Reinstallation Attack. KRACK is an exploit that targets the common WPA2 encryption protocol.
If you're just now making to move from iOS 10 (or whatever you're on) to iOS 11, your iOS 11.4.1 update will come with even more security-related features.
Apple's first iOS 11 update delivered several patches for potential exploits. iOS 11 also comes with new security features aimed at keeping your data safe.
In iOS 11 you can't establish trust with a PC using fingerprints alone. You'll also need to put in a full passcode in order to gain that trust.
If you want to protect the data you store on your iPhone, iPad, or iPod touch, you should make your move to the latest version of iOS. This is particularly important for those of you running older versions of iOS.