3 Reasons to Pre-Order the Galaxy S10 5G & 4 Reasons to Wait
Pre-ordering the Samsung Galaxy S10 5G might be tempting, but there are some great reasons to hold off for a few more days, a few more weeks, or longer.
After a bit of a wait, Samsung's 5G-powered Galaxy S10 is finally available to buy in the United States. It joins the Galaxy S10, Galaxy S10+, and the budget Galaxy S10e.
As of right now, only Verizon is taking orders. The carrier has an exclusive on the 5G model right now though that will change in the weeks ahead as rivals like AT&T and T-Mobile launch their own 5G networks.
The Galaxy S10 5G is expensive. On Verizon, the 256GB model is $1,299.99 or $54.16/month for 24 months with monthly payments. The 512GB variant goes for $1,399.99 or $58.33/month for 24 months. That said, if you're willing to pay, you get some interesting perks.
In addition to being compatible with Verizon's growing 5G network, the Galaxy S10 5G comes with the biggest Galaxy S10 screen, top notch cameras, and faster wireless charging. It's an interesting alternative to the company's other models and a device worth considering as we push deeper into the year.
The Galaxy S10 5G release date doesn't land for a few weeks, but you can secure a device right now if that's what you want to do. There are a few reasons to think about putting in a pre-order. There are also a few reasons to think about putting your wallet away and waiting.
In this guide to Galaxy S10 5G pre-orders we'll take you through the best reasons to order now and the best reasons to take a rain check.
Pre-Order If You Want the Galaxy S10 5G ASAP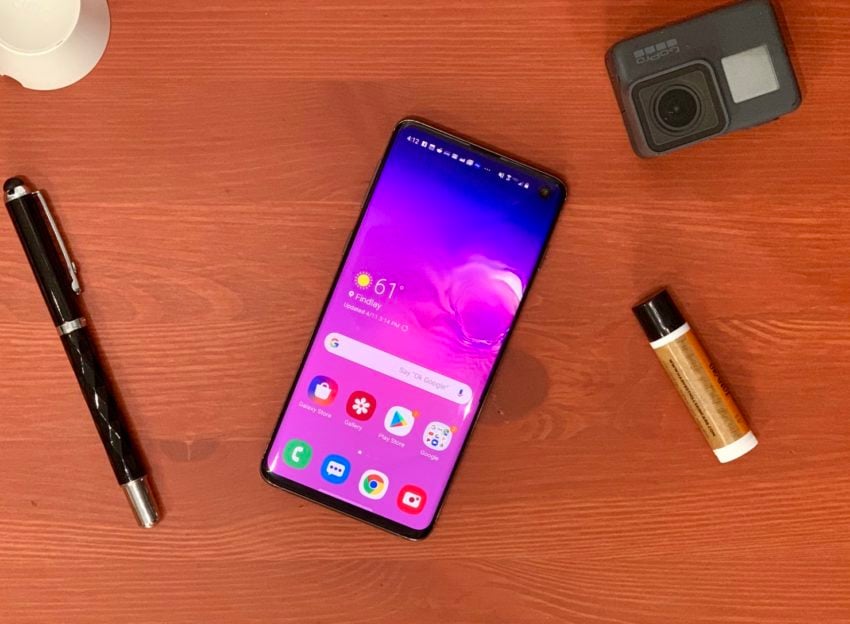 If you already decided to make the Galaxy S10 5G your next phone and you want it on your doorstep as soon as possible, you'll want to put in a pre-order.
Pre-ordering your Galaxy S10 5G right now or in the near future will ensure that you get the model you want, in the color you want, on the device's first day of availability. The device's street date in the United States is May 16th.
The Galaxy S10 5G release date might be May 16th, but we could see some pre-orders arrive a little sooner than that. American carriers sometimes ship out pre-orders a little early.
There's a chance the Verizon Galaxy S10 5G sells out ahead of the release date, but there's also a good chance it stays in stock. Even if it does sell out it will likely return to shelves soon after the release in May so there's no need to rush.
That said, if you want peace of mind and/or want a new phone in your hands right away, pick the option that best suits your needs and put in a pre-order now.