5 iOS 11 Features We Want to See on Android
Everyone copies everyone these days, which is why both Android 8.0 Oreo and iOS 11 have plenty of exciting features. In September Apple released iOS 11, and there is a lot to like. With that in mind, here are 5 iOS 11 features we want to see on Android.
Google's latest Android 8.0 Oreo update arrived in August, but it's still not available for most devices. Instead, most smartphones and tablets run Android 7.0 Nougat or even older software. Still, that doesn't mean we can't have some iOS envy as we wait for updates.
Read: Android 8.0 Oreo vs Android Nougat: What's New
In the past, we've detailed 14 reasons Android still beats Apple's iPhone, but it can always be better. Google made a lot of changes to improve Oreo, but they aren't the only ones with good ideas. Apple does a lot right, and here are 5 of them we wouldn't mind having.
Screen Recording Built-In
Being able to capture and save anything on your screen is an extremely helpful feature. All Android devices can take screenshots, but most of them can't record what's on the screen. Yes, we realize this isn't a new feature by any means, and some devices like the Galaxy S8 have screen recording capabilities.
In fact, all new Samsung phones have a dedicated app pre-installed that allows users to record their screen. Perfect for gaming, how to guides, and more. However, that's just an app that's limited to Samsung Galaxy phones. And while there are 3rd party apps on the Google Play Store that do it, Apple built this feature into iOS 11.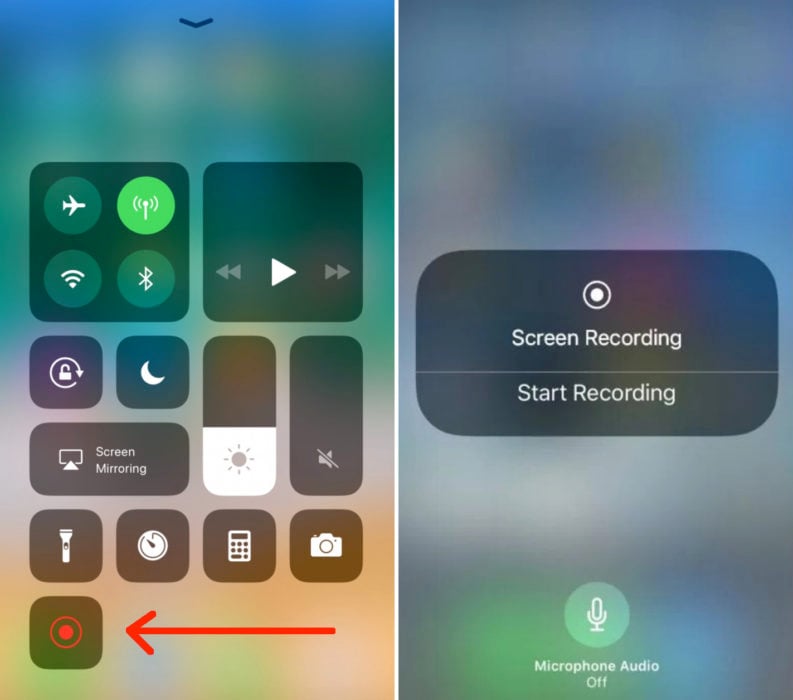 It's just a swipe away in the Control Center, and you can easily turn the microphone off too. iPhone users can instantly tap the screen record button, then there is a 3-second countdown giving you time to get to the screen or app you'd like to record.
Some Android devices have this ability while others need an app from the Google Play Store. However, we welcome Google to integrate this right into Android 8.1 Oreo for everyone to enjoy no matter who makes the phone.
WiFi Password Sharing
Sometimes it's the small things that count. The little software changes and improvements that make life easier. One of those for iOS 11 users is something called WiFi Password Sharing. Instead of giving out your long and hard to remember WiFi password to friends and family, iOS 11 lets you instantly share it.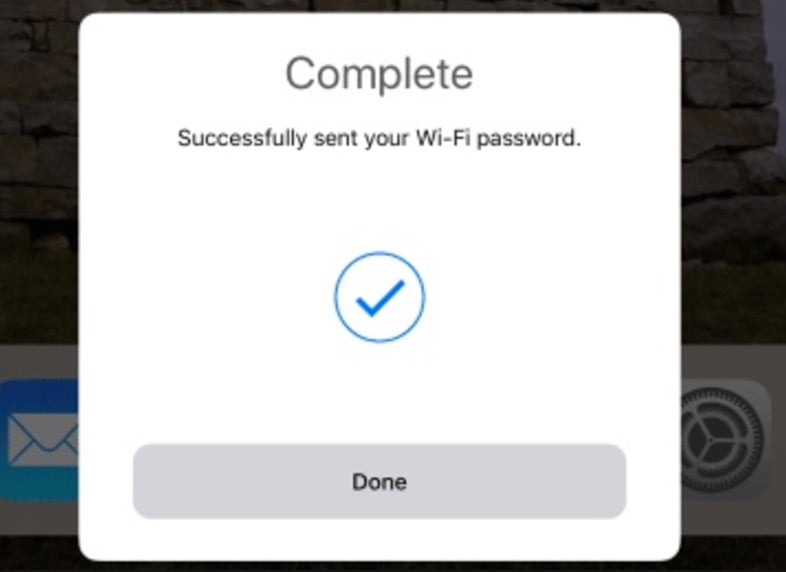 If someone is visiting and you don't want to give out your password, have them put their iPhone near your iPhone or Macbook. The new WiFi sharing feature works its magic behind the scenes, and will automatically connect them to your WiFi. Of course, you get total control over this, and you'll see a notification on your iPhone that says "Share Password" that you can grant or deny.
As long as that person is in your contact list, everything happens automatically once you agree to share the password. This is fast, easy, safe and secure. I wouldn't mind having something similar on Android.
Apple Maps Do-Not-Disturb While Driving
To be honest, most of the features in Apple Maps are simply playing catch-up with Google Maps. Like lane guidance and turn-by-turn directions. However, there's one new feature that's pretty helpful and safe. In iOS 11 Apple added a new Do-Not-Disturb mode to Maps.
Do-Not-Disturb while driving silences any sound, including notifications, and keeps the iPhone screen off. There's even an optional iMessage that alerts select contacts that you're being a safe driver and are currently driving. Basically letting them know you are a little busy and can't respond.
Google Maps is filled with helpful features that many love, but this is one we wouldn't mind seeing next.
Android Pay in Messages
Mobile payment solutions are a growing trend these days. We have Android Pay, Apple Pay, Samsung Pay, and multiple apps that let you send money to friends and family, like Venmo.
In iOS 11 Apple added an option to use Apple Pay right inside iMessage. Instantly send friends and family money with ease. If a buddy asks for that $20 you owe them, you can reply with a payment in seconds. Millions use Apple Pay, making this fast and convenient.
Yes, Android users can send and receive money with Gmail, but that uses Google Wallet. Yet another duplicate service offered by Google. Not to mention Google has more than one messaging platform, so we're not sure which route they should take. Either way, we want to see Android Pay integration with select Android messaging apps. Maybe even add 3rd party app support, if possible.
It's worth noting that this is coming soon to iOS 11, Apple hasn't released it quite yet.
More Augmented Reality (AR)
A big part of Apple's iPhone 8, iPhone X and iOS 11 release is Augmented Reality. The company showed off some neat new apps up on stage during the iPhone X announcement. Aim your iPhone camera at the field during an MLB game for an overlay of stats and information. Or, play some amazing multiplayer games on your living room coffee table like The Machines.
The important thing here is Apple built ARKit right into iOS 11. Developers have full access to a slew of tools and most older iPhone devices can enjoy AR too. Because of this, you won't need the latest iPhone to enjoy Augmented Reality. It just works, and tons of apps are coming soon.
We know what you're thinking, Google is already knee-deep in Augmented Reality. Project Tango is nothing new, and Google even has an AR phone in the ASUS ZenFone AR. That's the problem though, after years of working on it there's still hardly anything to show for it.
Yes, Google released ARCore as an answer to Apple's ARKit, but I can't help but feel like Android is behind. If not, it will be soon. Google's ARCore is a step in the right direction and fixes a lot of problems or limits, but we want to see more.
Final Thoughts
These are just a few of many new featuring in iOS 11. We also expect further improvements to Android 8.0 Oreo come October 4th when Google debuts its new Pixel 2. Maybe some of these features will get included in Android 8.1 whenever it arrives.
As we said earlier, there is plenty to love about Android Oreo, but there's also a lot of neat new features in iOS 11. With each new software release both sides copy one another, and that's fine. In the end, innovation and competition benefit us, the end users the most.

As an Amazon Associate I earn from qualifying purchases.