5 Reasons to Play the Battlefield 1 Beta
The Battlefield 1 beta is here and there are some reasons you should try it out ahead of the Battlefield 1 release in October.
Earlier this week, EA DICE launched the open Battlefield 1 beta for Battlefield Insiders. Signing up for the program granted Xbox One, PS4 and PC users early access to the early version of Battlefield 1. Just one day early though.
Today, EA DICE has opened up the Battlefield 1 beta to anyone and everyone who wants to try the game before its arrival.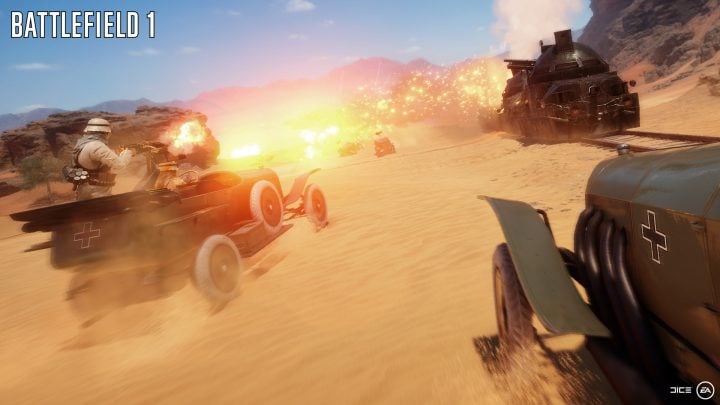 The Battlefield 1 beta features only a single map and a couple of game modes. It's also plagued with various bugs and problems. That said, there are several good reasons why you should give it a go before the game's final release in mid-October.
The Battlefield 1 beta won't last forever. Here are some reasons to give it a shot before the it ends in September.
Help EA DICE Improve the Game
We're extremely close to the Battlefield 1 release date but EA DICE still wants your feedback about the game's features and problems. If you want to help improve the final version of the game, play the beta and report back to the developer.
As you test the Battlefield 1 beta, you'll want to send in any bugs and problems that you see so that the developer can fix them ahead of the game's final release in October. The more bug reports, the better the final product will be.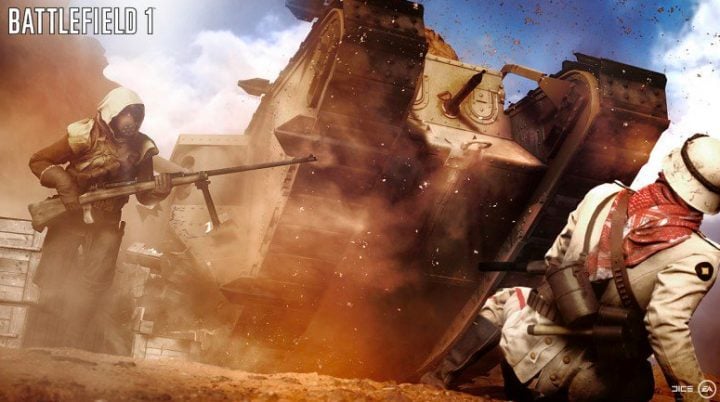 You'll also want to send in feedback about the game's features so that the company can evaluate the various guns and classes. The goal is to get the game as balanced as possible ahead of the final release date.
EA DICE says that it will be looking into changing Conquest back to the classic ticketing system though this depends on the feedback it gets from the beta.
The beta is a powerful tool. If you care about the final product, use it.
Test Your PC's Performance
If you're planning to buy/play Battlefield 1 on PC, use the Battlefield 1 beta to gauge your computer hardware.
If your computer is getting older, we highly recommend installing the Battlefield 1 beta to get a sense of the game's performance.
If you're barely over the minimum specifications, and the game plays terribly, you might want to think about investing in some new hardware ahead of the game's release date in October. As a reminder, here are the minimum specs:
OS: Windows 7, Windows 8.1 and Windows 10 (64-bit operating system required)
CPU: Intel Core i5 6600K or AMD FX-6350
RAM: 8 GB
Hard drive space required: 10 GB
Minimum supported video cards: NVIDIA GeForce GTX 660 2GB or AMD Radeon HD 7850 2GB
DirectX: 11.0 Compatible video card or equivalent
Input: Keyboard, mouse, dual analog gamepad
Internet connection: 512 KBPS or faster
Or, if you're lucky, your computer will surprise you and the Battlefield 1 beta will be agreeable with your old hardware.
It's also a good stress test for your internet connection. If you're constantly lagging, it might be time to upgrade.
If You're On the Fence
If you're unsure about buying Battlefield 1 or you simply want to reaffirm your decision to pre-order the game, play the Battlefield 1 beta.
If this is going to potentially be your first foray into the Battlefield series, play the Battlefield 1 beta and make sure the game is right for you. If you normally play Call of Duty, Battlefield is a much different beast and you may not be comfortable with the differences. Or maybe, just maybe, you'll fall in love with them.
If you're planning to buy this for someone else, like your kid, you might want to play it and make sure it's appropriate. Battlefield 1 simulates war and war can be gruesome.
If you're on the fence, trying the Battlefield 1 beta is a no-brainer. The beta is free and doesn't require a pre-order. You can download it onto your console or PC and jump in right now.
Get Familiar with the Movement, Maps, & Classes
Try the Battlefield 1 beta to get familiar with the game's movement, Sinai desert map, weapons, classes, and vehicles ahead of the game's release date. This will help you decide if you like the game and it will also give you an edge over people who skip the beta.
Getting familiar with the weapons will help you narrow down your list of go-to weapons. Maybe you're really good at sniping. Maybe you're better close range. Once you figure out your play style and weaponry, you're going to start leveling up faster. And that's the name of the game in Battlefield.
You'll also want to get familiar with this map. As you play, you'll start picking out the best spots for offense, defense, sniping, and yes, camping.
You'll also get to try out Rush and Conquest, two popular game modes from the Battlefield series, and learn about the dos and don'ts of each. You'll get to try out vehicles (horses!) and get familiar with their movement and weaponry.
And finally, you'll learn about the game's movement. Movement is extremely important in first person shooters and it can be the difference between going 1-70 and 70-1. If you're hard to hit, you won't die (as much).
If you can start mastering the moves now (sprint, crouch, prone, etc), you're going to be in much better shape when the game arrives in October.
Meet People
If you want to be successful in Battlefield 1 games you'll need to use teamwork.
Some of you might already have a group of people to play Battlefield 1 with. That's great and you're going to be set for the game's launch later this year.
If you don't have a team and you want to really enjoy the game, we suggest trying out the beta in an effort to find other players to play with.
Playing with friends is fun but it also can help shift the tide of the battle. Teamwork is essential in objective-based games.
As you play the Battlefield 1 beta, seek out team players and people you enjoy playing with. It'll make your experience in October and beyond that much better.
Battlefield 1 Release: 10 Key Details
Battlefield 1 Problems & Update
Now that the game is out we're starting to hear about some of the early Battlefield 1 problems.
Battlefield 1 players are noticing issues with Battlepacks, issues accessing the Battlefield 1 trial, crashes, invisible players, installation issues, various issues with the weapons, texturing issues, lag, and a whole lot more. We expect complaints to continue as we push away from the game's release date.
In response to these complaints, EA DICE has issued the first Battlefield 1 update for Xbox One, PS4 and Windows PC. The latest Battlefield 1 update tackles some of the glaring issues with the game's UI, graphics, and more.
For more on the October Battlefield 1 update, take a look at our roundup.

This article may contain affiliate links. Click here for more details.