5 Reasons to Try the Battlefield 5 Beta & 1 Reason Not To
EA DICE's launched a Battlefield 5 beta ahead of the game's official release in November and there are some great reasons to try it out on your Xbox One, PlayStation 4, or Windows PC.
Battlefield 5 pre-orders are live ahead of the game's November release date. And while some of you will want to put in a pre-order, many others will want to wait for the Battlefield 5 beta to arrive before committing to the next entry in the series.
You don't have to pre-order a copy of Battlefield 5 to get access to the beta. The beta is now open to anyone interested in buying the next installment in the long-running Battlefield series. The beta is also free which means there's very little commitment needed. You just need to download a sizable file and jump into the game.
In this guide we'll take you through reasons why you might want to try the Battlefield 5 beta on your platform. We'll also give you one very good reason to skip it.
Join the Battlefield 5 Beta to Help
If you played any of the earlier Battlefield games you probably ran into frustrating bugs and performance issues. You might've even complained about these bugs online.
Battlefield 5 will never be perfect, but the beta gives you a chance to help DICE squash bugs and performance issues before they make it into the final version.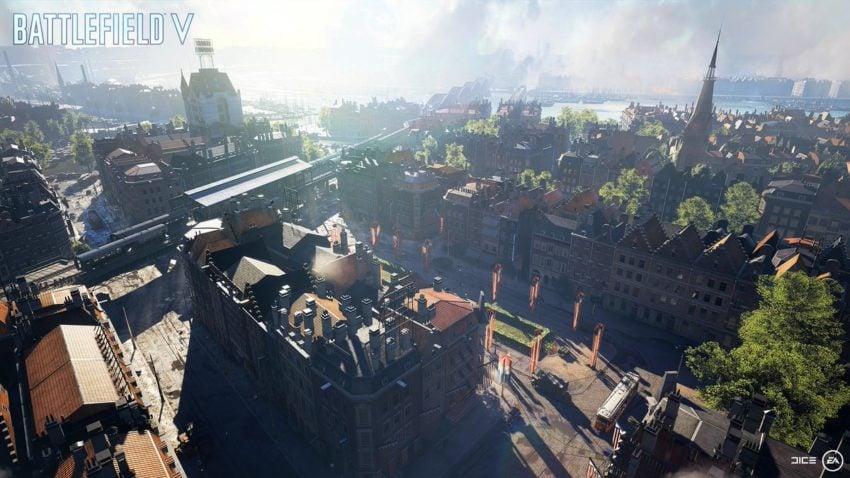 The Battlefield 5 beta is a marketing tool, but it's also going to help DICE catch potentially nasty bugs in a near final build of the game. With your help, DICE will improve the overall quality of the multiplayer experience before it arrives.
Don't believe me? Check out all the changes DICE's made after alpha testing. Your feedback from the beta will likely have a huge impact on the final version.
If you're sick of the number of bugs that infest Battlefield games at the start and/or sick of immediate game balance issues, join the beta and send your feedback, positive or negative, to DICE so that its engineers can get to work.
Try the Battlefield 5 Beta If You're Undecided
In the days since Battlefield 5's announcement and the release of the alpha and beta, we've seen mixed opinions. Some people are excited about the game's setting (World War 2), the customization, the new game modes, and the gameplay tweaks. Others are feeling a bit leery. Skepticism is healthy.
If you're on the fence about the game, trying the beta could help you to one side of the fence or the other. You might go into the beta thinking Battlefield 5 is a definite buy and come out of it unimpressed. Others might go in thinking they'll hate it and come out of it with a pre-order.
You won't know until you actually play the game. Watching videos and reading about the game helps, but trying the game is the best way to decide if Battlefield 5 is worth your time and your money.
Again, the Battlefield 5 beta is open which means you can join it, free of charge, without a pre-order.
Try the Battlefield 5 Beta to Test Your PC
If you're playing your games on an older Windows PC the Battlefield 5 beta presents the perfect opportunity to test your hardware.
Thanks to the Battlefield 5 beta, we have some preliminary minimum and recommended specs for PC users. While they could change, we expect the beta's PC requirements to lineup somewhat with the final specs.
If your PC is getting old and barely meets the minimum or recommended requirements, you'll want to try the beta and get a feel for the game's performance on your rig.
Some of you might find out that it doesn't look as good as you want it to. Others might find the game completely unplayable. If that's the case, you might want, or have, to buy some new hardware ahead of the game's release in November.
Join for a Bonus
Playing the Battlefield 5 beta will net you a bonus.
The open beta features a five-part Tides of War chapter. Those who complete the chapter will snag an exclusive in-game Dog Tag in the game at launch.
If you're a collector or simply someone who loves to unlock every possible in-game item, you'll want to think about joining the Battlefield 5 beta.
Play to Get a Head Start
If you already plan on investing a good amount of time in the next Battlefield game you'll probably want to give the Battlefield 5 beta a go.
If you didn't get a chance to try the alpha, trying out the beta will help you get familiar with the game's mechanics, maps, modes, and more.
Getting familiar with the game's movement (vaulting, etc) and new features like the healing system, will give you a leg up over players that skip the beta and start playing in November.
This could make your experience on day one forward a little better. It could also help you rank of faster.
Avoid the Battlefield 5 Beta If You Hate Dealing with Bugs
There are some great reasons to try Battlefield 5 before its release date. Most people should given that it's free. That said, there is one reason you might want to avoid the beta and, in some cases, avoid buying the game before it launches.
If you've played a Battlefield game or tried a DICE beta you know that its games are, while ambitious, riddled with bugs and performance issues. The Battlefield 5 beta isn't any different.
If you try the beta you can expect to run into small bugs, but you could also encounter maddening issues like crashes, network issues, freezes, and various issues with game balance.
Simply put, if you can't handle dealing with bugs or other issues, you shouldn't play the beta. You're probably better off monitoring it from a distance and making a decision about a pre-order that way.
Some of you might even want to skip a pre-order due to these issues. The final product will have its fair share of problems as well and you might want to wait a few weeks, maybe even until the holidays, for DICE to correct the most glaring issues with the game.
2 Reasons to Buy Battlefield 5 & 6 Reasons to Wait
Buy If You Want a Game to Play for the Next Year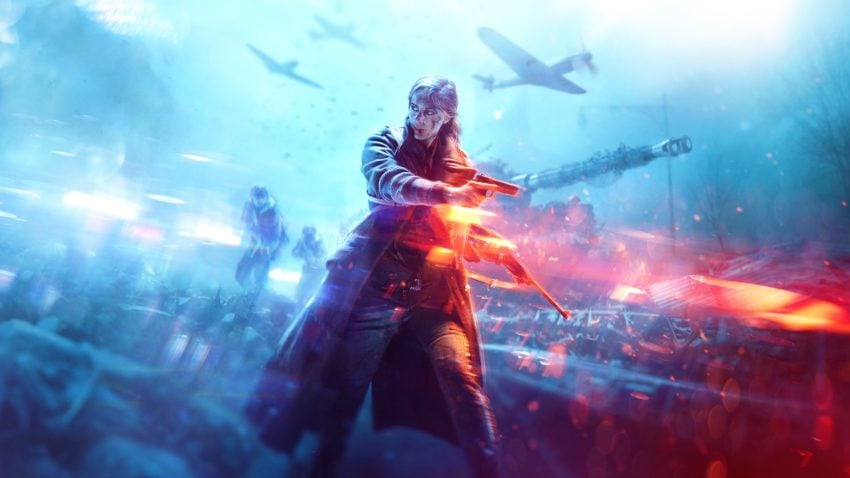 If you're looking to get a huge bang for your buck, think about investing in Battlefield 5.
Unlike Call of Duty and other first person shooters, Battlefield 5 comes with a single player campaign dubbed War Stories. Each War Story takes about an hour or so to complete, but they're actually quite fun.
Of course, there's also the game's extensive multiplayer component which puts you on the ground with up to 63 other players on the battlegrounds of World War 2.
As time goes on, EA DICE will deliver new maps, new weapons, new skins, and brand new game modes. And unlike some games (Battlefield 1 and COD Black Ops 4, for instance) you won't have to pay for any of the DLC content.
Battlefield 5's DLC is dubbed Tides of War and players can expect four expansions during the game's first year out on shelves. You can expect lots of changes to both the single player and multiplayer modes as support for Battlefield 5 will go on for several years.
So if you're looking to buy a game that doesn't immediately end up in your drawer or CD case, Battlefield 5 is worth a look.
It's a solid investment at $60 and it will provide you with hundreds of hours of entertainment in the months, and perhaps years, to come.