9 Reasons to Wait for the iPhone 13 & 7 Reasons Not To
Wait for Better Cameras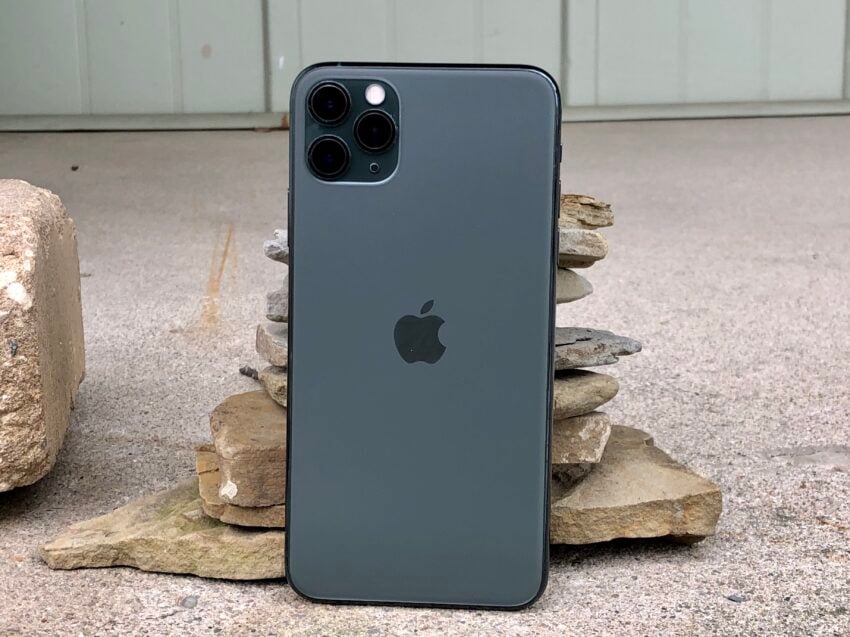 Apple made some big changes to the iPhone's camera in 2020, but we could also see some major tweaks in 2021.
Twitter user Fudge, who sometimes shares information about upcoming Apple products, also makes some claims about the iPhone 13's camera.
Fudge says the iPhone 13 will come with a four sensor setup that might look like this:

64MP wide angle lens w/ 1x optical zoom and 6x digital zoom.
40MP telephoto lens w/ 3x-5x optical zoom and 15-20x digital zoom.
64MP anamorphic lens (2.1:1).
40MP .25x min ultra wide lens w/ optical reverse zoom.
LiDAR 4.0.
The leaker says this information should be taken with a grain of salt, probably because Apple's plans can change during development. So while the company might be aiming for this, there's no guarantee it pans out.
LeaksApplePro also claims the iPhone 13 will have big camera improvements on board.
Ming-Chi Kuo also expects improvements to the camera. Kuo believes at least one upcoming iPhone model will come with a periscope lens. If true, the 2021 models could have better optical zoom.
Kuo has stated that the ultra wide cameras on the two high-end models (iPhone 13 Pro and iPhone 13 Pro Max) could get upgraded to f/1.8, 6P (six-element lens) with autofocus.
In a newer report, Kuo claims the iPhone 13 series is likely to see upgrades to the ultra wide camera with major improvements to low-light performance. He reiterated these claims in yet another note about the iPhone 13's cameras.
Kuo also says the iPhone 13 lineup will come with minimal upgrades to the wide-angle lens. He claims the iPhone 13‌, ‌iPhone 13 mini‌, and ‌iPhone 13‌ Pro will have the same 7P wide-angle lens as their predecessors.
That said, he also believes the iPhone 13 Pro Max will come with an ƒ1.5 aperture wide-angle lens which would be a slight increase. The iPhone 12 Pro Max wide lens features a ƒ1.6 aperture.
In a research note, Barclays analysts Blayne Curtis and Thomas O'Malley claim that all four upcoming iPhone 13 models will indeed come with an upgraded ultra wide camera lens with a wider ƒ/1.8 aperture.
Digitimes believes Apple will upgrade the iPhone 13's ultra wide angle lens. Specifically, it believes it will jump from 5P to 6P.
The publication also says the iPhone 13 and iPhone 13 Pro Max will feature a better ultra wide lens thanks to sensor-shift image stabilization and autofocus.
Digitimes also believes sensor-shift camera stabilization will come to all of Apple's iPhone 13 models. Right now the feature is limited to the iPhone 12 Pro Max.
We've also heard that Apple might bring the LiDAR Scanner to the entire iPhone 13 lineup as opposed to keeping exclusive to the "Pro" series. Wedbush analyst Daniel Ives has heard the same thing.
Trendforce says LiDAR scanners will only be on the iPhone 13 Pro models. And so does leaker Dylandkt who says that while it "seemed Apple wanted to release all iPhone 13/12S models with LiDAR," it won't be happening this year.
Leaker Max Weinbach via YouTube channel EverythingApplePro says the iPhone 13's camera will also come with astrophotography upgrades. Astrophotography, of course, refers to photography of astronomy/the nighttime sky.
Purported 3D renders of the base iPhone 13 model reveal a new diagonal rear camera layout that we haven't seen before. The images, which come from MySmartPrice, don't provide any other information about the cameras.
A newer leak shared by Twitter user DuanRui shows how much bigger the iPhone 13 Pro's camera module might be compared to the iPhone 12 Pro's.
Bloomberg's Mark Gurman has also outlined some potential software upgrades coming to the iPhone 13 series.
The rumored software upgrades include "a video version of the phone's Portrait mode feature, the ability to record video in a higher-quality format called ProRes, and a new filters-like system that improves the look and colors of photos."
Keep an eye out for additional iPhone 13 camera rumors as we push through the year.

This article may contain affiliate links. Click here for more details.