7 Reasons to Wait for the Galaxy Tab S7 & 3 Reasons Not To
Samsung is reportedly working on the all-new Galaxy Tab S7. With a release likely on tap for 2020, we want to take prospective buyers through the best reasons to wait for Samsung's new flagship tablet and the best reasons to skip it and go with something else.
If you're looking for a new tablet right now, you've got a ton of options to sift through.
Apple recently announced new iPad Pro models with a variety of upgrades and the company's 2018 iPad Pro models are still worth a look if you don't want to pay top dollar.
The company's 10.2-inch iPad, the 2019 iPad Air, and iPad mini 5 are also worthy of consideration in 2020. You must rule them out before buying your next slate.
On the other side of things, you'll want to take a look at devices like Amazon's Fire HD 10, the Samsung Galaxy Tab S5e, as well as the company's current flagship, the Galaxy Tab S6.
All of these devices should be on your radar, but you'll also want to take note of the 2020 tablet rumors that have popped up in recent weeks.
Apple is reportedly working on a new iPad mini 6, new iPad Air, a new iPad Pro, and a new budget iPad while Samsung is supposedly prepping a successor for the Galaxy Tab S6.
Samsung Galaxy Tab S7 Rumors
According to multiple sources, the Galaxy Tab S7 is currently in development behind the scenes.
The device is reportedly carrying multiple model numbers. SM-T970 and SM-T975 likely correspond to a Wi-Fi-only variant and a variant with cellular connectivity.
The company is also working on two other variants, SM-T870 and SM-T875, which supposedly correspond to smaller versions of the Galaxy Tab S7.
Sources have also outed the SM-T976B which evidently corresponds to the Galaxy Tab S7 Plus 5G.
The SM-T976B model recently passed through the Wi-Fi Alliance (WFA) which is a necessary step in the path toward an official release. The certification doesn't mean a release is imminent, but it does mean it's getting closer.
SM-T976B has also passed through Bluetooth SIG, another certification process, and the listing confirms the device's name as Galaxy Tab S7+.
On top of that, the Galaxy Tab S7's S Pen stylus (model number EJ-PT870) has cleared the FCC which is an important step on the road to release.
We've heard about a number of potential specs, which reportedly include 5G support, and we've also seen several renders based on current rumors.
The renders, which come from French blog Pigtou, showcase the device's design in the detail. According to the leak, the Galaxy Tab S7's design will measure 253.7 mm x 165.3 mm x 6.3 mm. If true, it will be thicker than its predecessor. Galaxy Tab S7+ renders from the same source point to a taller and wider design.
Photos of the Galaxy Tab S7 from Safety Korea also point to a new location for the device's front-facing camera. So while we probably won't see a massive redesign, there will definitely be some smaller tweaks.
Another source claims the 11-inch Galaxy Tab S7 won't have an in-display fingerprint sensor like other top of the line Galaxy devices. Instead, it looks like the device's fingerprint sensor will be baked into the device's home button.
No products found.
With the Galaxy Tab S7 release firmly on the horizon, those of you in the hunt for a new tablet have an important decision to make. While some of you might want to hang around and wait for the Galaxy Tab S7, others are better off going with another Galaxy Tab or another tablet model.
In this guide we'll take you through some of the best reasons to wait for the rumored Galaxy Tab S7 and the best reasons to go with something else.
Wait Because the Galaxy Tab S7 Launch is Close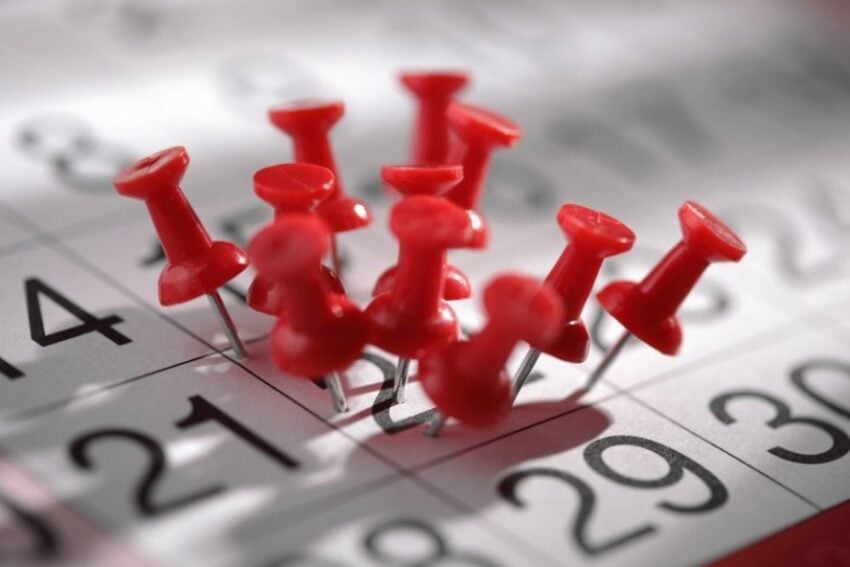 If you're looking to buy a new tablet, you might want to hang around and wait because the Galaxy Tab S7 launch is getting closer.
We don't know when Samsung will announce the Galaxy Tab S7, but odds are good the device arrives sometime in the summer.
The Galaxy Tab S6 was revealed at the end of July and we could see the company use a similar timeframe for the Galaxy Tab S7.
Galaxy Tab S7 development appears to have started a bit earlier this year, but that doesn't guarantee an early launch.
Samsung is also hosting an Unpacked event on August 5th so there's also a chance we see the device make its debut alongside the Galaxy Note 20 during the show.
Last update on 2023-09-24. This post may contain affiliate links. Click here to read our disclosure policy for more details. Images via Amazon API

As an Amazon Associate I earn from qualifying purchases.