5 Reasons You Shouldn't Install the iOS 8.3 Beta
You can install the iOS 8.3 beta now to try the next version of Apple's iOS update before the public release date. This is a free service that Apple is offering for the first time and there are many users who are interested in testing out the new iPhone features before the official update.
This is a great option for many users who want to try the new iMessage filtering and the new Emoji, but it isn't a good decision for everyone to make. Even though it looks like the iOS 8.3 iPhone 4s performance gets a boost, many users shouldn't install the iOS 8.3 beta on their iPhone.
After using iOS beta releases for several years on an array of devices, this is what you need to know about what you generally get when you test an iOS 8 beta on the iPhone.
Apple made it easier to try the iOS 8.3 beta without plugging in to iTunes and they offer directions to create and archive a backup so that you can downgrade from iOS 8.3 to 8.2 to leave the iOS 8.3 beta, but some users shouldn't even get that far.
Here are the five most important things you need to know before you decide to try the iOS 8.3 beta.
You Only Have One iPhone
If this is your only iPhone and you want to install the iOS 8.3 beta on it, you are going to have a bad time. Apple specifically warns users to install the iOS 8.3 update beta on a secondary iPhone. This is unfinished software, so you will want to have a fully functioning phone on iOS 8.1.3 or iOS 8.2 to rely on.
You Use Your iPhone for Work
If you use this iPhone for work, especially for mission critical work, you don't want to install the iOS 8.3 beta on it. Apple also warns against this in the sign up details.
You don't want an essential work app to malfunction when you need it or to miss calls and alerts from an important coworker or boss because of a iOS 8.3 beta issue.
You Love a Flawless iPhone Experience
This is pre-release software, so you can count on some iOS 8.3 beta problems to arrive. Apps may not work just right and your phone may not be as stable as it was on iOS 8.1.3 or iOS 8.2.
When we test iOS beta software to see the new features we often deal with app incompatibility and bugs, random iPhone restarts and crashes that can be quite annoying. Apple may be far enough along that this isn't an issue for the iOS 8.3 public beta, but this is still a possibility.
You Need Great Battery Life
Traditionally the battery life of beta software is poor. That doesn't mean that the real update will not deliver good battery life, but very often in the early beta process the focus is on other areas and polish and efficiency comes later in the process.
If you want to install this on a second iPhone you don't need to worry about the battery life as much, but for users who can't do this, there is a real risk of bad battery life.
You Won't Actually Participate
The point of the iOS 8.3 beta is for users to test the update and share feedback with Apple so that the company can fix problems and issues ahead of a major release to all iPhone and iPad users. If you experience an issue you should submit it to Apple so that they can fix the problem.
According to Mark Gurman, this is a trial run and if it goes well Apple will keep the iOS beta program alive for the iOS 9 update, allowing many users to try the major update ahead of a fall iOS 9 release to the public.
If iOS 8.3 beta users don't give feedback or cause problems for Apple, the company could decide to scrap any plans for a public iOS 9 beta program this summer.
8 Exciting Apple Products for 2015
iPhone 6s and iPhone 6s Plus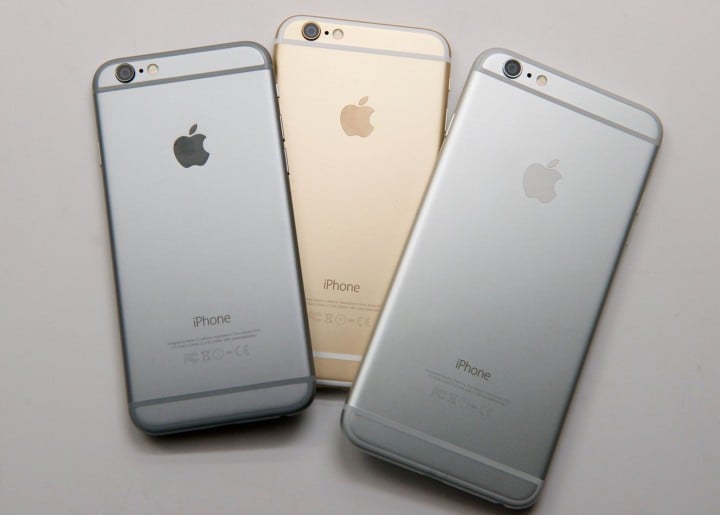 Apple delivers a new iPhone every single year and in 2015 we are looking at an iPhone 6s release and an iPhone 6s Plus release. For the past several iPhone releases Apple stuck to a big release like the iPhone 4 and iPhone 5 followed by a smaller release that uses a similar design and refines the features into an iPhone 4s and an iPhone 5s.
Release Confidence: 90%
Release Timing: Fall (September)
After the iPhone 6 release last September we expect to see a new iPhone 6s release in the fall. The only reason this isn't at 100% is that there is a small chance Apple could change something up after delivering the iPhone 6 Plus. There is always a chance that Apple will change how it handles this larger device.
iPhone 6s rumors point to new touch screen technology, more memory, a new processor and we recently shared 11 iPhone 6s features we want to see in 2015.
Check out the latest iPhone 6s rumors for more information about this highly anticipated device.