5 Things to Consider Before Installing An iOS Update
There are some things you must consider before installing that new iOS update on your iPhone, iPad, or iPod touch.
Each time Apple releases a new iOS update we get questions from family, friends, and readers. Some of these questions come on the first day of availability. Some people see the release in the news, others randomly stumble upon the update in their settings.
Not everyone is an early adopter though. Sometimes we get questions, days, weeks, even months after an update is released.
In January, Apple released a small maintenance update called iOS 10.2.1. Apple is planning to replace iOS 10.2.1 with a much larger iOS 10.3 update.  iOS 10.3 is a milestone upgrade which means it will bring more than just bug fixes and security patches. Its also got new features on board.
Sometime after the iOS 10.3 release, Apple will release another iOS update. And another one. And so on and so on.
In the case of iOS 10.2.1, we continue to get questions about its value months after it first started rolling out to iPhone, iPad and iPod touch.
If you have similar questions every time Apple releases a new iOS update for your device, we want to help. Here are some things you'll want to consider before you install any iOS update. Be it iOS 10.2.1, iOS 10.3 or iOS 11.
Are You Prepared?
The first thing to consider is your preparedness. Have you done anything to prepare for the iOS update you're about to install. If the answer is a resounding yes, consider hitting the download button. If the answer is no, you've got some work to do before you install the software on your device.
Everyone prepares a little bit differently but there are some steps everyone needs to take before installing a new iOS update on an iPhone, iPad or iPod touch. Here's are a few things to do before downloading a new upgrade:
Get familiar with the iOS update you'll be installing.
Make sure your important files are backed up safely.
Dig into feedback from the update's beta (if there is one) and feedback from those who've installed the official version of the update. This is especially important if you own an older device.
Have all of your login information handy: Passcode, Apple ID, user names and passwords for your apps and services.
Check the App Store for updates and reviews. Some apps might struggle after a new version of iOS is released.
You don't need to spend five hours prepping for the download but a few minutes could go a long way toward preventing headaches.
Do You Need to Install This Update Today?
While you might be tempted to install a new iOS update right away, many of you will benefit from waiting a few hours, a few days or even a few weeks. Consider waiting.
Holding off on an update can be a difficult pill to swallow, especially if the update's as exciting as iOS 10.3 is,  but you'll want to be extremely patient with Apple software. particularly with big milestone upgrades like iOS 10.3. They have the potential to cause big problems on your device.
Take the time to weigh the pros versus the cons. If there are multiple game-changing features on board the update (a bug fix, a new feature, etc), it might be worth installing right away. If you're having a great experience on your current version of iOS or if you're in the midst of traveling, you might want to take a raincheck.
Apple never forces you to install its iOS software and updates don't up and disappear. Like iOS 10.2.1 right now, they'll be waiting there for you until Apple decides to roll out something brand new.
Can You Downgrade?
You'll want to feel extremely confident about the move to a new piece of iOS software. This is extremely important if you own a device that's running an old version of iOS.
When you install an iOS update on your phone or tablet, you'll be able to downgrade for a short time. In the case of iOS 10.3, you'll be able to drop back down to iOS 10.2.1 for a week or two before Apple closes up the necessary loophole. Unfortunately, there won't be a way to downgrade anything older than that.
Once Apple closes the iOS 10.2.1 downgrade, you won't be able to get off the iOS 10.3 update. You'll be stuck there until a new update rolls out.
If you aren't on iOS 10.2.1, there's no going back to whatever version of iOS it is that you're on. That includes iOS 10.2, iOS 10.0.1, iOS 9, iOS 8, and so on. You can't get back to an official version of those updates once you upgrade.
In many cases, the answer to the downgrade question will be no. So you'll need to be one hundred percent sure about the piece of iOS software you're installing your phone. Do you need it? We can help but only you know the answer to that question.
Do You Want to Jailbreak?
Jailbreaks are still popular amongst iOS users because they allow you to do customize and change your device in ways that simply aren't possible otherwise.
So, you must ask yourself this question: Are you even remotely interested in jailbreaking your phone or tablet? If the answer is yes, you'll want to pump the breaks on a download.
Unfortunately, Apple is making things difficult for jailbreak developers. We simply don't see the rapid fire jailbreak releases we used to see years ago. They're more sporadic which means you need to be extremely careful with each iOS update release. In most cases, you'll want to avoid new iOS updates if you want to jailbreak a device.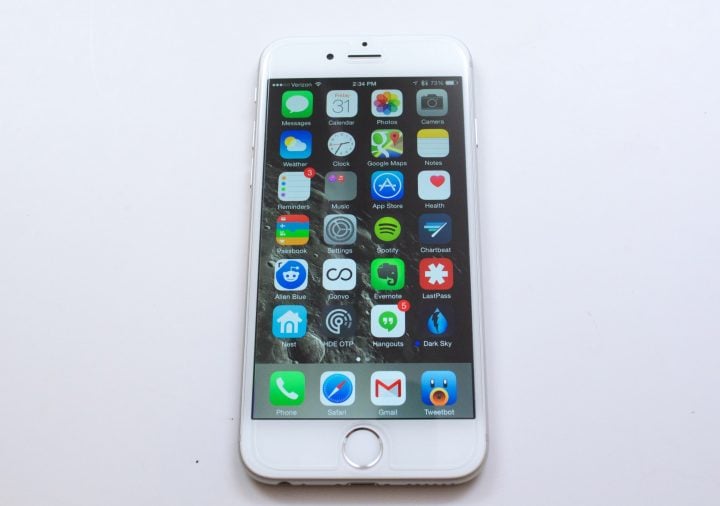 Jailbreak developers have released jailbreaks for older versions of iOS 10 but there's nothing available for the new versions (iOS 10.2.1 and iOS 10.3), at least not yet.
And with the downgrade to iOS 10.2 and iOS 10.1.1 now closed, those who upgraded to iOS 10.2.1 or iOS 10.3 beta are now stuck until jailbreak developers release a new tool and that could take months.
The best thing to do is to stay on whatever version of iOS you're on and keep your fingers crossed. Upgrading to a new version of iOS could potentially delay your plans to jailbreak your device.
Are You Ready to Solve Problems?
There's a very good chance you'll run into a problem with your iOS update. Problems might even popup during the installation process itself.
Common iOS problems include issues with installation, abnormal battery drain, issues with Wi-Fi, problems with Bluetooth, and issues with apps and services.
You might have time to take your device into an Apple Store that day (if appointments are even available) or that week so you'll want to know how to deal with these problems before you download a new update. This is especially if your device is important to your day-to-day.
You'll want to track down fixes for common iOS issues. Commit them to memory or, if you're the forgetful type, bookmark the page so that you can easily return when and if you run into a problem.
Before long, you'll become an amateur Apple Genius and you should be able to tackle anything iOS throws your way.
iOS 10.3 Update: 9 Reasons to Get Excited & 3 Reasons Not To
iOS 10.3 Release Date Narrows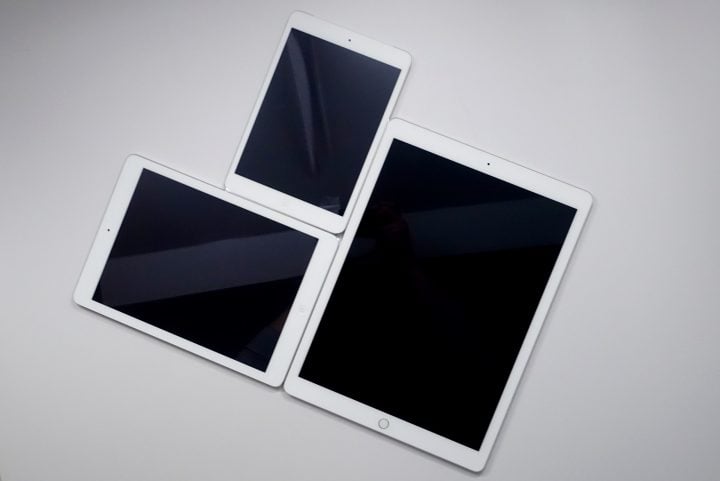 The first thing to get excited about is that you won't have to wait too much longer for iOS 10.3 to arrive for your iPhone, iPad or iPod touch.
If you're uninterested in trying out the iOS 10.3 beta, or if you're dealing with an maddening problem on iOS 10.2.1 on an older version of iOS, you should know that the iOS 10.3 release date should land in the near future.
We haven't been able to nail down an exact date but we now know it'll be out before the end of April.
Apple's announced a new Clips application (more on that later) that it's planning to release sometime during the month of April. How does the iOS 10.3 release play into this? Well, iOS 10.3 is required to use the Clips app.
iOS 10.3 is also required to use one of the new features on board iTunes 12.6.
iTunes 12.6 features a "Rent once, watch anywhere" that allows iTunes users to watch their movie rentals across all devices. This feature requires iOS 10.3 to operate, a sign that we're really, really close to a release.
If not March, we'll probably see it touch down sometime in early April.

This article may contain affiliate links. Click here for more details.