5 Things to Know About the June 2018 Battlefield 1 Update
DICE is rolling out a substantial Battlefield 1 update to Xbox One, PS4, and Windows PC users. In addition to bug fixes and tweaks, this month's Shock Operations update delivers a brand new game mode to try ahead of the highly anticipated Battlefield 5 release this fall.
While all eyes are currently on Battlefield 5, and rightfully so, those still playing DICE's previous installment are in for a treat.
DICE isn't planning to release any more Battlefield 1 DLC, but the developer has cooked up something special for Battlefield 1 players as its focus starts to shift to the next entry in the series.
The June 2018 Battlefield 1 update, also known as the Shock Operations update, was confirmed all the way back in April and it's available for all three platforms right now.
In this guide we'll take you through everything we know, and think we know, about what could very well be the last major update for Battlefield 1.
Battlefield 1 June 2018 Update Size
When you start Battlefield 1 up today you're going to encounter a mandatory download. This download is the Shock Operations update.
If you're playing Battlefield 1 on the Windows PC and you're running the most up-to-date version of the game, you're looking at a 2.94GB download.
If you're playing Battlefield 1 on the PlayStation 4 and you'll all caught up with DICE's patches, you'll be forced to download a 4.98GB update. Our download on the Xbox One X was 5.2GB.
The June 2018 update took about eight minutes to download on the Xbox One X.
Shock Operations
The biggest addition coming in June patch is a new game mode called Shock Operations. Shock Operations is an offshoot of Battlefield 1's popular Operations game mode.
Shock Operations mode supports 40 players and sees attackers and defenders battling over sectors across one map instead of multiple maps.
This should make it the ideal choice for those that want to play Operations, but don't have the time to commit to a full Operation.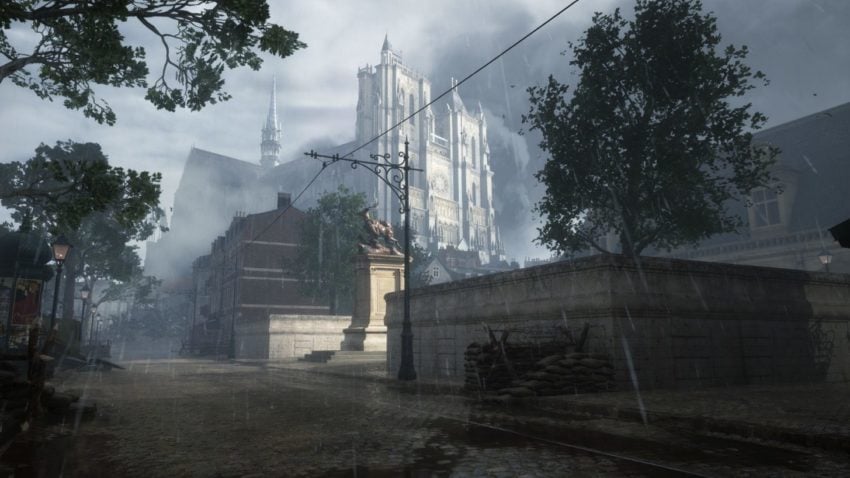 Shock Operations is available on five of the game's maps including Giant's Shadow, Prise de Tahure, Lupkow Pass, Zeebrugge, and River Somme.
Most of these maps come from Battlefield 1's DLC expansions, but base game owners can access them while playing Shock Operations.
If you want access to these maps across all of Battlefield 1's game modes you will need to purchase the Premium Pass, buy a DLC a la carte, or wait for a free Premium Trial.
DICE says it made the following tweaks to Shock Operations based on feedback from the CTE community:
Lupkow Pass – Bombers and Heavy Bombers are now unavailable to defenders.
Lupkow Pass – Defenders have one additional plane spawn, allowing up to three Fighters or Attack Planes in the final sector.
Prise de Tahure – Capture areas have been adjusted, cleaning them up and trying to envelop nearby cover.
Prise de Tahure – A Trench Raider for the defenders was previously respawning instantly, that now has a 30 second respawn time.
Prise de Tahure and Giant's Shadow – Capture areas have been adjusted to disallow capturing flags from the second level of a building.
Giant's Shadow – Capture areas for the Crash Site have been lowered to prevent capturing from the top of the crash.
Giant's Shadow – The Train Depot capture area in the fourth sector has been reduced in size.
Giant's Shadow – Defenders now have a tank in the third sector, and two tanks in the fourth Sector.
Giant's Shadow – Attackers now get two additional armored cars to advance with.
Bug Fixes
Shock Operations is the big addition this month, but the June patch also includes fixes for lingering bugs and several tweaks to gameplay.
Match Experience
Reduced the likelihood of players getting stuck waiting in the queue to join a match.
Fixed an issue with the Mid Round Team Balancer that would occasionally move a player from a team with fewer players.
Tweaked parameters used to determine who is eligible for mid-round balancing.
Fixed an issue where teams were not rebalancing by skill at the start of each match.
Fixed an issue with being able to switch teams too frequently in Operations game mode.
Fixed the issue where some players got kicked by the server when spawning in the driver seat of a tank or a plane.
Fixed an issue where players on Xbox One were unable to join a friend's game session when attempting to do so during a game session.
Maps & Game Modes
Removed invisible meshes that were blocking bullets in the factory area of River Somme.
Pre-round artillery strikes have been added to maps from the Battlefield 1 In the Name of The Tsar and Battlefield 1 Turning Tides expansion packs.
Fixed an issue where the fortress turret on the B flag of Monte Grappa would hover slightly above the bunker roof when destroyed.
Fixed a visual glitch on Galicia.
Fixed a reverb issue in Fort de Vaux and Monte Grappa that could cause a loud clicking sound.
Reduced the effects of wind on the Livens Projectors on Caporetto to keep the visual effects better synced with the damage volume.
Fixed an issue where non-British teams would hear British VO during an Operation.
Fix issue with the incorrect attack/defense movie playing when transitioning from one Operation to the next.
River water in Soissons no longer duplicates the first-person model.
Weapons, Gadgets, & Vehicles
General Liu Rifle now has an alternate fire mode on both the Factory and Storm variants.
Fixed a bug which caused the Arisaka Infantry to require leaving ADS to cycle the bolt if radium sights were equipped.
Fixed an issue where customizing some of the new weapon variants introduced in the Weapons Crate update would affect the customization options of the original version of that weapon. The customization settings for all variants should now be properly separated.
By community request, "An Escalation" weapon skins for both variants of the M1917 MG have been updated with a visible skull in first person.
Fixed an issue where repeated quick melee attacks with the Welsh Blade could be used faster than intended.
Increased the three-hit kill range of the RSC SMG from 12m to 20m.
Fixed the gamepad movement stick controls of the Mark V Landship driver when in the rear facing turret.
Fixed the aiming pitch decoupling (from tank pitch movement) when in the Mark V Landship driver rear facing turret.
Set the vehicle gas canisters to show a gas warning HUD icon for those who would take damage (enemies and self, teammates only if friendly fire is on).
Fixed an issue where the rear sight of the Lewis MG could clip into the camera and disappear while firing from the bipod.
Added a cooldown element on the Mortar, Ammo Pouch, Ammo Crate, Medical Crate, and Bandage Pouch.
Fixed the issue when in the secondary firing mode of the BAR M1918A, pressing the primary weapon key would switch to its primary firing mode.
Fixed the issue where players who enter a vehicle's open seat while sprinting couldn't shoot while in the seat.
Fixed the issue where some players spawn in the driver seat of a tank or a plane without a repair wrench.
Gameplay
Reduced the likelihood of the Out of Bounds effect staying on screen during normal gameplay, when playing Operations.
Players will now receive score for interrupting a vehicle attempting to self-repair.
User Interface & User Experience
Players now can adjust the squadmates HUD outline visibility via a gameplay option.
Players now can map the HUD Toggle (from the gameplay options screen) to a button.
DICE is still tracking, and fixes, numerous Battlefield 1 problems and you can get a feel for its progress over on the Battlefield Bug Tracker.
Weapons
In addition to Shock Operations and bug fixes, the June patch brings some new weapons to Battlefield 1 players. These weapons include:
New M1911 Silenced
New Burton LMR
New Annihilator Storm
On top of that, Tanker and Pilot weapons will now be available to the Assault and Support classes now.
What's Next
With Battlefield 5 on the horizon, it should come as no surprise to learn that the June patch will be the last of DICE's monthly updates for Battlefield 1.
At this point it's unclear what this means for Battlefield 1 moving forward. We do expect support for Battlefield 1 to continue, but you can expect updates to be far more sporadic as the company shifts its resources to Battlefield 5.
DICE is planning to launch the Battlefield 5 alpha in the near future (June 28th) followed by an open Battlefield 5 beta ahead of the game's release date this fall.
Battlefield 5 launches in November on Xbox One, PlayStation 4, and Windows PC.
2 Reasons to Buy Battlefield 5 & 6 Reasons to Wait
Buy If You Want a Game to Play for the Next Year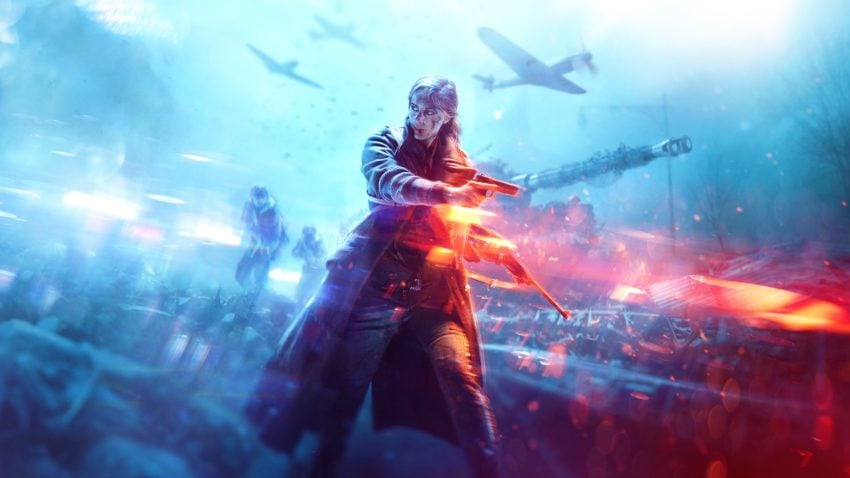 If you're looking to get a huge bang for your buck, think about investing in Battlefield 5.
Unlike Call of Duty and other first person shooters, Battlefield 5 comes with a single player campaign dubbed War Stories. Each War Story takes about an hour or so to complete, but they're actually quite fun.
Of course, there's also the game's extensive multiplayer component which puts you on the ground with up to 63 other players on the battlegrounds of World War 2.
As time goes on, EA DICE will deliver new maps, new weapons, new skins, and brand new game modes. And unlike some games (Battlefield 1 and COD Black Ops 4, for instance) you won't have to pay for any of the DLC content.
Battlefield 5's DLC is dubbed Tides of War and players can expect four expansions during the game's first year out on shelves. You can expect lots of changes to both the single player and multiplayer modes as support for Battlefield 5 will go on for several years.
So if you're looking to buy a game that doesn't immediately end up in your drawer or CD case, Battlefield 5 is worth a look.
It's a solid investment at $60 and it will provide you with hundreds of hours of entertainment in the months, and perhaps years, to come.

This article may contain affiliate links. Click here for more details.