5 Things You'll Hate About the Samsung Galaxy S5
The Samsung Galaxy S5 is still a good phone but it's not perfect and there are some things you'll want to consider before you buy it in 2015 and beyond.
Last year, Samsung took the stage (as it always does) to announce a brand new fifth-generation Galaxy S smartphone. A few weeks after the announcement, the Samsung Galaxy S5 took over flagship duties from the Galaxy S4. Up until April, the Galaxy S5 reigned as Samsung's top device.
In April, Samsung released the Galaxy S6 and Galaxy S6 Edge to take over for the Galaxy S5. The Galaxy S5 is no longer in the spotlight but the arrival of the Galaxy S6 doesn't mean that the show is over. Samsung's aging former flagship is still a solid option for those that don't want to pay top dollar for a brand new phone.
We've been using the Samsung Galaxy S5 for well over a year now and there are tons of things that we still love about it. For instance, its design features a water and dust resistant certification that isn't found on most flagship smartphones, not even the Galaxy S6.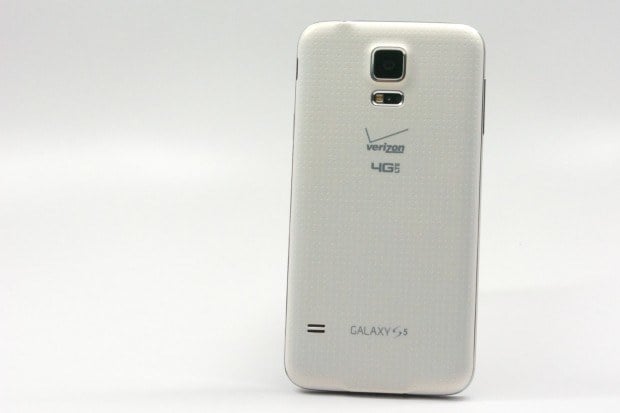 There's still a lot to like about the Galaxy S5 but there are also some things that you might not like. It's a great phone but even great phones have their flaws, especially in their old age. Yes, one year is old for a Samsung smartphone.
With the Galaxy S6 out and the Galaxy Note 5 on the way, we want to take an updated look at the Galaxy S5 and tell you about a few things we dislike about it. Some of you might be able to look past these things. For others, these might be game-changers that steer you away to something else. Keep these in mind as you look to buy your next smartphone.
The Fingerprint Sensor
Fingerprint sensors add an extra layer of security to your phone but their main purpose is added convenience. They make it easy to get to your phone's home screen. Not the Samsung Galaxy S5's fingerprint sensor though. It adds time to the process.
The Samsung Galaxy S5 features a swipe-based fingerprint sensor that's been driving us (and many others) nuts since last year. It's not accurate and it typically takes more than a few swipes to get it to register and take us to the device's home screen.
The disaster that is the Galaxy S5's fingerprint sensor was probably the catalyst for Samsung's move to the touch-based fingerprint reader that's found on the Galaxy S6. The Galaxy S6's sensor is on par with Apple's Touch ID.

This article may contain affiliate links. Click here for more details.