7 Exciting iPhone 6 iOS 9 Features
iPhone Search You Can't Live Without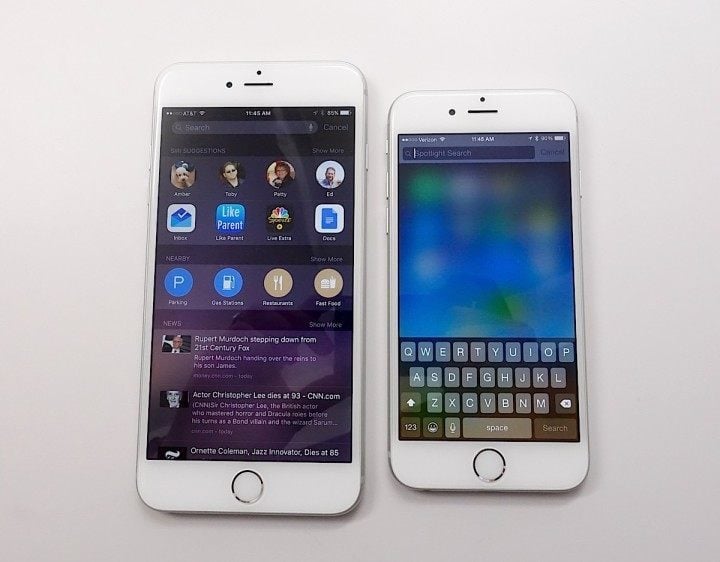 Searching the iPhone on iOS 8 is OK, but in iOS 9 you'll find better results and more options that help you get things done at work and at play. You can search all of your contacts fast, and even search within apps to find things you've used before.
When you start a search you can see recent people you've contacts, nearby places, apps to check out or use and news. Some of these features aren't fully baked yet, but we expect shortcuts to common tasks when the iOS 9 update arrives this fall.
Siri is also a smarter assistant and can tell you who might be calling based on phone numbers that appear in Mail, even if that person is not in your contacts.

As an Amazon Associate I earn from qualifying purchases.