7 Exciting Samsung Galaxy S7 Specs
Water-Resistant Galaxy S7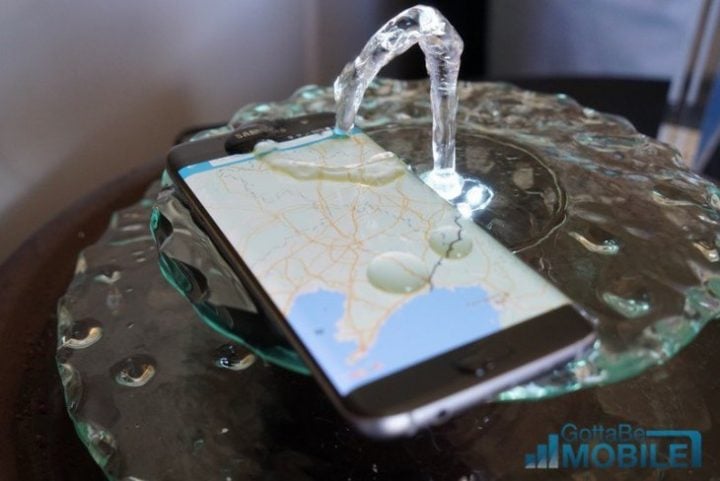 The Galaxy S6 was the first major redesign to the Samsung series. The company finally ditched the plastic design they'd used for years, and introduced an all metal and glass premium Galaxy S6. It's the best looking Samsung Galaxy smartphone ever, and won lots of awards. However, that design made users lose a removable battery and the micro-SD, one of which will be back this year.
While the Galaxy S6 was plenty durable with metal wrapping around the sides, preventing the screen from shattering if dropped, it still had the occasional problem.
Samsung confirmed on February 21st both phones are IP68 dust and water resistant. And can be dropped in water for 30 minutes with no problems. In fact, over 5ft of water and live to talk about it. The phone is very durable.
The Galaxy S7 doesn't have a flap covering the micro-USB charging port either, as Samsung is likely using a Nano-coating like Sony does on its smartphones, and the rest of the phone is sealed off inside. Making it resistant to drops, dust, and water. Of course we wouldn't recommend swimming with it all day, but it should be able to survive accidents, splashes, spills and other things.
The fact that the design is better, sleeker, IP68 certified, and they returned the micro-SD card while adding a bigger battery is pretty impressive. It's why the Galaxy S7 is so popular right now.