Android 12 Beta Problems: 5 Things to Know
Google's pushed its Android 12 beta to Pixel devices and select phones from other manufacturers. And while it might be tempting to install the beta, it's plagued by a number of problems.
The official Android 12 release date lands in the fall, but you can give the new operating system a try right now if you own a Pixel 5a, Pixel 5, Pixel 4a, Pixel 4a (5G), Pixel 4, Pixel 3a, Pixel 3a XL, Pixel 3, Pixel 3 XL, or an eligible device from ASUS, OnePlus, OPPO, Realme, Sharp, Tecno, TCL, VIVO, Xiaomi, or ZTE.
The Android 12 beta lets users try out the software's new features ahead of time. The beta will also help Google squash bugs and performance issues ahead of the final Android 12 release later this year.
While you might be considering a move away from Android 11, beta software isn't for everyone. The Android 12 beta is pre-release software and early software is often buggy. In fact, Google's already called out several issues on board the beta. Some of these issues are minor, others might convince you to stick around on Android 11.
If you're debating a move to the Android 12 beta, you should be familiar with these issues before you install the software. And if you're already running the Android 12 beta on your device, you should keep an eye out for problems.
If you do run into a bug, or three, you should report them to Google so it can improve the final product.
In this guide we'll take you through the current state of Android 12 beta problems, provide you with potential fixes, show you where to find feedback about the Android 12 beta, and show you how to report issues with the beta.
Android 12 Beta Problems
The Android 12 beta could have a huge impact on your device's performance. While some of you might see improvements, others will run into issues.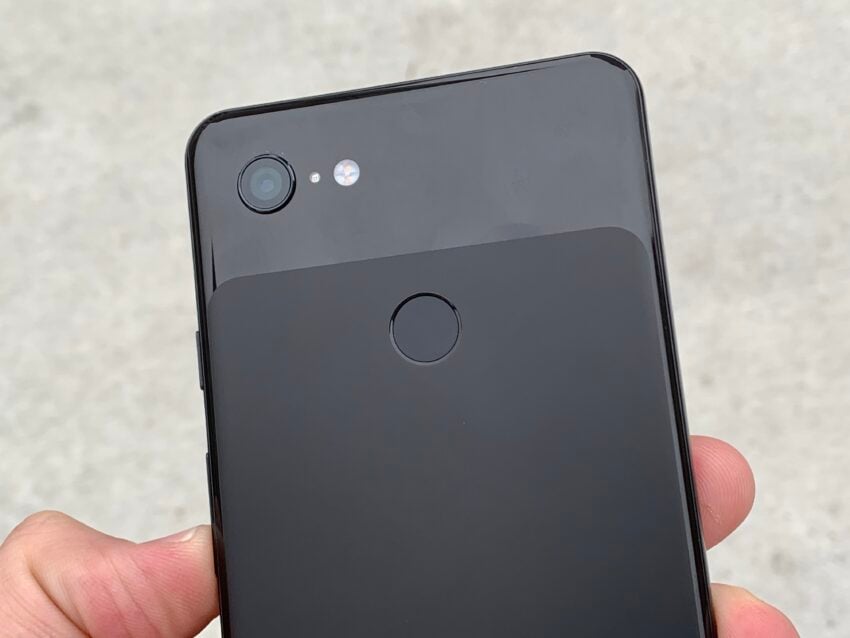 Google's highlighted several potential issues with the current Android 12 beta. The list includes:
This release might have various stability, battery, or performance issues on supported devices.
For users with accessibility needs, this release might not be appropriate for daily use.
Some apps might not function as expected when running on this release. This includes Google's apps as well as other apps.
You can read more about these issues, and others, over on Google's IssueTracker website.
We're also hearing about installation issues, battery drain problems, connectivity issues, keyboard issues, problems with first and third-party apps and audio problems.
How to Report Android 12 Beta Problems
If you run into bugs or performance issues on the Android 12 beta, you'll want to report back to Google. Your feedback will help the company identify, and fix, issues before the official version of the operating system arrives later this year.
There are a few different ways to send feedback about Android 12's performance. Google recommends sharing feedback on the Android Beta Reddit.
You can also share feedback directly with Google via Android 12 Preview surveys, the Android 12 Issue Tracker, and the Android Beta Feedback app. You can learn more about those over at Google.
How to Fix Android 12 Beta Problems
If you encounter an issue with the Android 12 beta you can't rely on Google to fix the issue. The company won't release new builds every week and there's no guarantee the next release will have a fix for your problem. If you want to stay on the beta and don't want to wait for Google, you'll have to try and fix the issue(s) yourself.
Our fixes for the most common Pixel 4 and Pixel 3 problems are great starting points. Our guides will show you how to fix bad battery life, issues with connectivity, random reboots, and other common issues.
If you're having trouble installing the Android 12 beta please check out Google's guide.
If the issues become too frustrating, you can move your phone off Android 12. However, you won't be able to unenroll from the beta and go back to a public release until you've wiped all locally saved data on your device. Google also notes that you might encounter issues restoring a backup.
If you're determined to stay on the Android 12 beta, be sure you're running the latest version.
Where to Find Android 12 Beta Feedback
As we push away from the latest Android 12 beta release, you'll want to monitor feedback from Android 12 beta users.
We've seen feedback emerge on social media sites like Twitter and YouTube. We've also seen feedback on Google's Pixel Help Forums, XDA-Developers, and the Android Beta Reddit.
Short-term feedback is useful, but you'll also want to make sure you dig into long-term feedback from beta testers if you're on the fence about making a move from Android 11 to Android 12 beta or from one version of the Android 12 beta to another.
What's Next
Android Beta 5, or the Release Candidate build, has landed which means we're barreling closer to the official Android 12 release date.
Google says the final Android 12 release is next. The company hasn't provided specific dates for the final build, but we expect it to roll out sometime this month.
5 Reasons to Wait for the Galaxy S22 & 3 Reasons Not To
Wait for Even Better Performance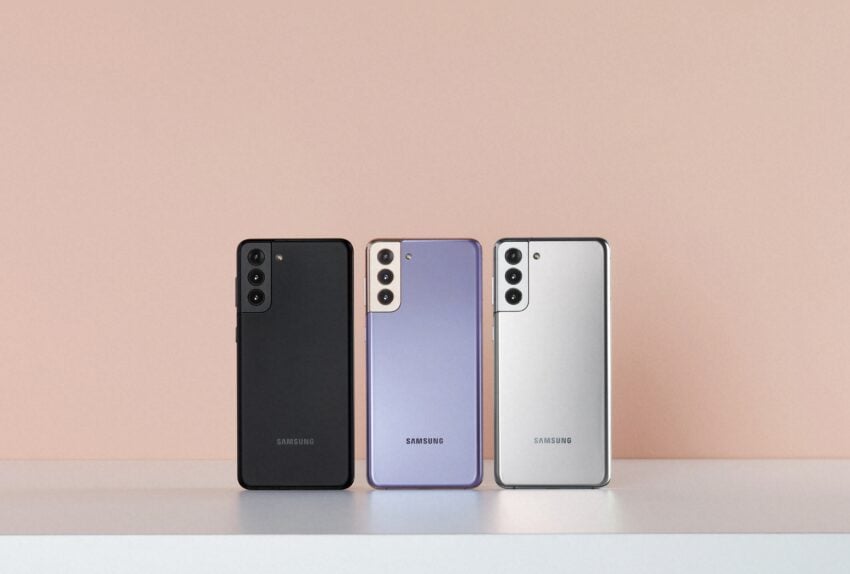 You can expect the Galaxy S22 series to build on the foundation left behind by the Galaxy S21 series and offer improved performance in a number of key areas.
Per usual, you can expect the Galaxy S22 to come with an Exynos processor in some markets and a Qualcomm chipset in others.
Nothing's confirmed, but there's a very good chance the Galaxy S22 utilizes Qualcomm's next-gen Snapdragon processor. It should be the processor that powers the Galaxy S22 series in most markets.
Initially it looked like the chip would be called the Snapdragon 898, but it's actually called Snapdragon 8 Gen 1.
The processor has already shown up in Galaxy S22 benchmarks, multiple times, which is a great sign.
As for the Exynos side of things, Samsung's revealed a new version of the processor with AMD graphics. It's called Exynos 2200.
Like the Snapdragon, we've seen the Exynos 2200 appear in early benchmarks. The processor has shown up on the Galaxy S22 Ultra.
New processors should help the Galaxy S22 series deliver even better performance in key areas like speed, battery life, gaming, and multitasking.
Here's how the Galaxy S22 processor situation will shake out based on region. This leak comes from Twitter user Dohyun Kim:

Europe: Exynos
North America: Snapdragon
South America: Snapdragon
East Asia: Snapdragon
South East Asia/Oceania: Snapdragon
West Asia: Exynos & Snapdragon
Middle East Asia: Exynos & Snapdragon
Africa: Exynos & Snapdragon
Another leak points to the Snapdragon models launching in China, Japan, Latin America, North America, South Korea, and Southeast Asia. The Exynos models will reportedly arrive in Africa, CIS (Commonwealth of Independent States), Europe, the Middle East, and Southwest Asia.
The Galaxy S22+ and Galaxy S22 Ultra batteries have passed 3C certification. The Galaxy S22+ is listed with a 4,370 mAh battery (probably a 4500 mAh capacity) while the Galaxy S22 Ultra is listed with a 4,855 mAh battery (probably 5000 mAh capacity).
The Galaxy S22 battery has also received certification in South Korea and it's listed at 3,590 mAh which probably means 3,700 mAh.
The Galaxy S22 and Galaxy S22+ have also visited the FCC in the United States with the Galaxy S22+ listed with the same 4,370 mAh battery.
Digitimes is also saying that Samsung is "reconsidering adopting vapor chambers for its new smartphones for 2022." This could help the devices run at peak performance for longer periods of time.
The report doesn't mention the Galaxy S22 series, but there's certainly a chance the flagship devices adopt this technology.
We've also heard that Samsung is currently testing improved charging power on the Galaxy S22. The information comes from leaker Ice Universe. He says the company is trying to bring charging power above 25W to 45W or 65W fast charging.
In a new tweet, Ice Universe says he's 100% sure the company will bring 45W wireless charging to the Galaxy S22 Ultra. This has seemingly been confirmed by a leak.
If you're a power user and you aren't thrilled with what's out there right now, you might want to sit back and wait for the Galaxy S22 series.

As an Amazon Associate I earn from qualifying purchases.