Android M vs Android 5.1 Lollipop Walkthrough: What's New So Far
Android 5.1 vs Android M - RAM Manager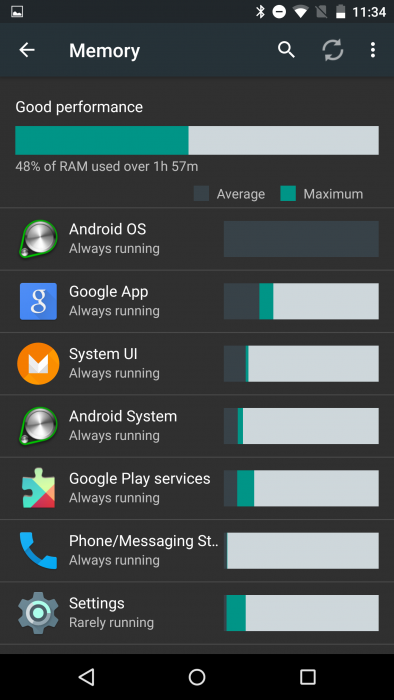 With Android M there's now a dedicated RAM Manager tool inside of the apps menu. This won't really matter for average users, but hardware enthusiasts or developers can use the RAM manager to see what's slowing down a device, what's using the maximum or minimum amount of RAM, and more. These days devices have 3 or even 4GB of RAM, more than enough, but this is one more advanced tool for those who need it.
Head into settings > apps > tap the three dots up top and select Advanced > Memory, and poke around with all the RAM manager information and tools. This will allow us to track down apps that are performing slowly, hogging resources, or even crashing the device and making it unstable. This may, or may not be in the final release.

This article may contain affiliate links. Click here for more details.