Android M vs Android 5.1 Lollipop Walkthrough: What's New So Far
Android 5.1 vs Android M - Volume Controls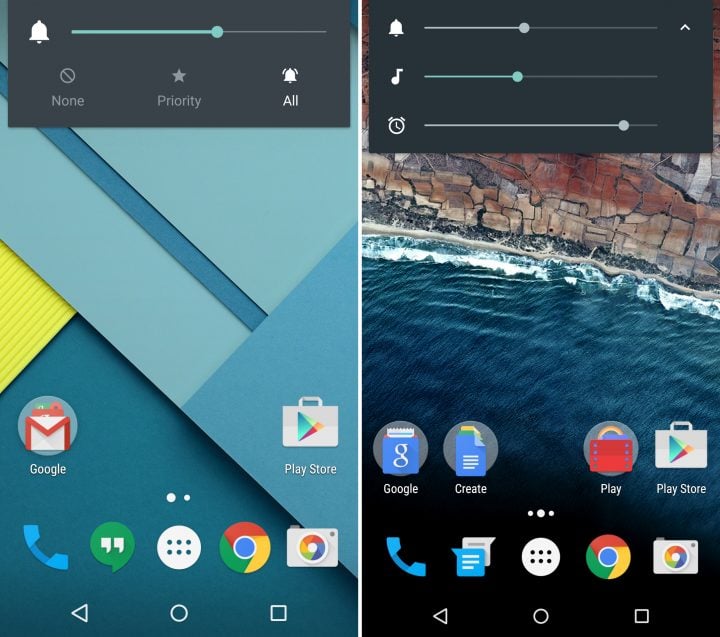 With Android M Google has once again changed the volume controls. Simply tapping volume up or down will change the volume, but in M a dropdown appears that instantly lets you access the main three volume controls. Those being notifications, system volume, and alarms.
In Android 5.0 all you had was the volume being changed based on if you're inside an app or on your homescreen, and the do not disturb options below the slider. It wasn't very easy to quickly change any volume level, so that's been fixed in Android M.

This article may contain affiliate links. Click here for more details.