Android M vs Android 5.1 Lollipop Walkthrough: What's New So Far
Android 5.1 vs Android M - Google Photos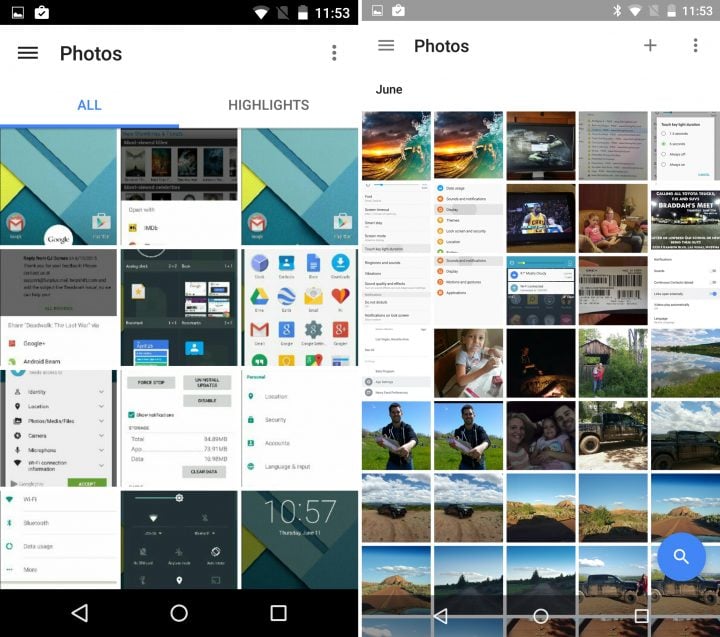 Google Photos isn't technically new only to Android M, and the new app is available now for those on Lollipop, but it's a completely brand new app that finally lets Android users manage photos unlike anything before.
You have unlimited Google Photos cloud storage, so you'll never lose a photo even if you lose a device. It automatically makes GIF, movies, slideshows, or vacation presentations with photos to share with friends and family, and much much more. Everyone is seperated by event, location or date, and a pinch will widen the view so you can see more (or less) photos at once. It's similar to Apple's photo app, but that's a good thing. Google Photos is an extremely powerful app we recommend everyone try today, so get it on the Google Play Store.

This article may contain affiliate links. Click here for more details.