Android M vs Android 5.1 Lollipop Walkthrough: What's New So Far
Android M - Multiwindow Mode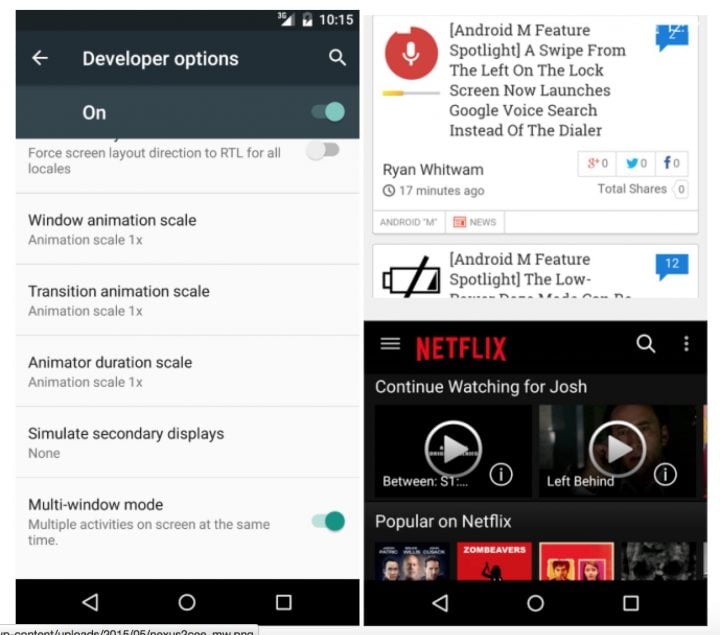 Over the past few years we've seen true multitasking from Samsung or LG where users can run two apps on the screen simultaneously. Basically having one application on the top half of the screen and a second app running at the same time on the bottom half.
This was also recently announced by Apple for the iPad Air 2 (only) with iOS 9, and lucky for Android users, it's coming in Android M. The option isn't fully available and doesn't even work right, but after messing with some settings the guys at AndroidPolice were able to get it working.
It's safe to say multi-screen or two apps at the same time will be coming to Android M when it's officially released, but only bits and pieces of it are currently in the Android M Beta. Hopefully this feature, Google Now on Tap and more are added with updates. Yes, the Android M developer preview will reportedly get monthly updates right up until the global retail release.
There is so much that's new with Android M that we can't show in slideshows and screenshots, so stay tuned for more to be added as updates arrive. These were just a few of our favorites for now, and we'll add more as they become available.

This article may contain affiliate links. Click here for more details.