Android M vs Android 5.1 Lollipop Walkthrough: What's New So Far
Android 5.1 vs Android M - Widget Picker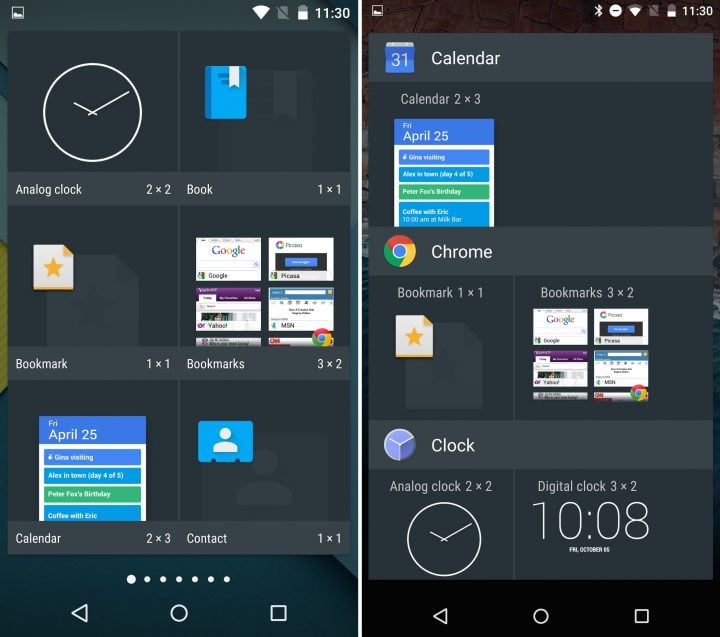 With Android M the widget picker tray also received a redesign just like the app tray. This has been needed for years, and now it's finally easier to use. Long press anywhere on the home screen, select "widgets" and here's where you add widgets to your homescreen.
With Android 5.1 we had the same side scrolling hard to understand list. In Android M it scrolls through a veritcal list, and each apps widget options are broke down by app, alphabetically. Instead of searching endlessly through the widgets list, you'll be able to find the app icon, choose the widget, and add it to a screen.

This article may contain affiliate links. Click here for more details.