Apple TV Price Cut Arrives instead of Apple TV 2015 Release
Users waiting for the Apple TV 2015 release date received a brief moment of excitement today at the Apple Watch Event when Tim Cook took the stage to show off an Apple TV. For just a minute it looked like the Apple TV 4 release could arrive right along with the Apple Watch, but Tim Cook took another direction.
Instead of a new Apple TV announcement Apple followed the HBO Now announcement with a big Apple TV price Cut for 2015. The price drop puts the Apple TV price in line with Roku and well below the Amazon fireTV.
This isn't as good as an Apple TV stick at $29.99 or an Apple TV 4 release, but the lower price will help Apple get into more living rooms.
Starting today the Apple TV price is $69 at Apple and the price should filter out to other retail channels over the rest of the week. If you recently purchased an Apple TV at $99 you can ask the retailer for a refund to reflect the lower price. For users who are in the return window this should be as easy as emailing the store or taking your receipt in to the store you purchased it from.
With the new lower Apple TV price users can drop Cable and still get HBO through the new HBO Now service that will arrive in time for the Game of Thrones Season 5 premier in April. HBO Now is exclusive on the iPhone, iPad and Apple TV for $14.99 a month. This is similar to HBO Go, but it is only on Apple devices right now and it doesn't need a cable or satellite subscription. The first month of HBO Now is free when users start in April.
The new lower Apple TV price is also important as Apple spins up a play for the connected home. The Apple TV plays a role in HomeKit. When you are not at home you can use Siri to control home automation features. The Apple TV is essentially the hub that connects your iPhone outside the home to devices inside the home.
The current Apple TV 3 features 1080P output, a HDMI port, Optical out, WiFi, Ethernet port and a Micro USB port. This lets users connect to a HDTV and a soundsystem with ease.
With the Apple TV users can mirror the iPhone, iPad or Mac screen to it with AirPlay. This is helpful for presenting and entertaining. The Apple TV AirPlay options also let users play games on the big screen. SketchPartyTV lets users play a big screen draw and guess game similar to Pictionary.
This may not replace an Apple TV 4 release date, and many users are still hoping for a new Apple TV in 2015, but it looks like Apple is planning to compete with a lower price now and deliver upgrades later.
8 Exciting Apple Products for 2015
iPhone 6s and iPhone 6s Plus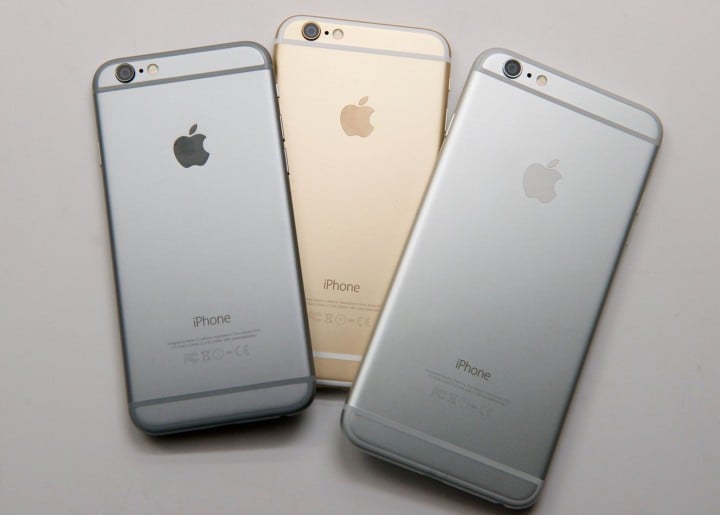 Apple delivers a new iPhone every single year and in 2015 we are looking at an iPhone 6s release and an iPhone 6s Plus release. For the past several iPhone releases Apple stuck to a big release like the iPhone 4 and iPhone 5 followed by a smaller release that uses a similar design and refines the features into an iPhone 4s and an iPhone 5s.
Release Confidence: 90%
Release Timing: Fall (September)
After the iPhone 6 release last September we expect to see a new iPhone 6s release in the fall. The only reason this isn't at 100% is that there is a small chance Apple could change something up after delivering the iPhone 6 Plus. There is always a chance that Apple will change how it handles this larger device.
iPhone 6s rumors point to new touch screen technology, more memory, a new processor and we recently shared 11 iPhone 6s features we want to see in 2015.
Check out the latest iPhone 6s rumors for more information about this highly anticipated device.

As an Amazon Associate I earn from qualifying purchases.