7 Automatron Fallout 4 DLC Tips for Buyers
With the Automatron Fallout 4 DLC release date finally here, we present a useful set of Automatron release date tips that will help you get the DLC installed on your Xbox One, PlayStation 4, or PC.
Last year, Bethesda promised to upgrade Fallout 4 with free updates, official mods and an array of add-ons. So far, the company's kept its promise.
Bethesda's rolled out several free Fallout 4 updates. It's working on official Fallout 4 mods with a release currently set for April. And it's about to deliver its first piece of Fallout 4 DLC content in the form of Automatron.
Automatron is the first of three announced Fallout 4 DLC add-ons. Several more are planned for later this year though Bethesda hasn't gone into detail about those. Yet.
Up first is the Automatron DLC release, a $10 add-on that delivers new quests, achievements, enemies, and robot customization.
With the Automatron release finally here, we want to help get you prepare for a smooth download and get you right into action with Bethesda's brand new content.
Automatron Release Time PS4, Xbox One & PC
If you live in the United States or the EU, Automatron is available for Xbox One, PS4 and PC right this very second. You don't need to wait any longer. If you live in Asia, that's another story.
If you live in an Asian territory, you're going to have to wait. Bethesda says that it plans to get Automatron out to you in about two weeks.
There is no set date or release time though Bethesda rolled out Automatron to other regions late at night and in the early afternoon.
You'll simply need to keep an eye on official channels as we move away from the first batch of release dates.
Clean Up Your Hard Drive
The Automatron DLC requires a fairly significant amount of space on your internal or external hard drive to run. It's 1.45GB on the Xbox One in the United States and 1.7GB on PS4 in the EU. Here is a breakdown for all three platforms:
PC: 1.1GB – 1.6GB
Xbox One: 1.1GB – 1.5GB.
PlayStation 4: 1.2GB – 1.7GB.
For some of you, this won't be a problem. For others it will be.
If you're nearing your hard drive's threshold, now would be a good time to start clearing out game files you no longer need. This way, you'll be able to download and install Automatron on your system of choice without any difficulties.
Also note that the recent Fallout 1.4 patch delivers support for Automatron. The patch is over 2GB in size. If you haven't downloaded it yet, you're running out of space and you want to play Automatron as soon as possible, make sure you clean up some space ahead of time.
Use a Wired Connection
If you haven't downloaded the 1.4 patch or Automatron, you'll need to download a bunch of files. This means that Automatron could take awhile to download and install on your PC or console. And that's why you'll want to start your download as soon as you possibly can.
If your connection can be slow or finicky, or if your system is far away from your router, we recommend plugging an ethernet cable into your PS4, Xbox One or PC. This could help cut down on the download time.
How to Download Automatron Fallout 4 DLC
If you bought the Season Pass, here's how to download and install the Automatron DLC on your console or PC. These instructions are from Bethesda itself:
PC (Steam)
Log in to your Steam account.
Navigate to Library.
Right-click on Fallout 4.
Select View Downloadable Content.
Ensure the Install checkbox is enabled for the Automatron DLC to begin the download.

Note: you may need to uncheck and the re-check the box to ensure the download begins.
For further assistance, you can contact Steam Support here: https://support.steampowered.com.
Xbox One
From the Home screen, hold [RT] and press [A] to navigate to the My games and apps menu.
Navigate to Fallout 4 and press [Menu].
Select Manage game.
From the Ready to install column, select the Automatron add-on to begin the download.
You can also instruct your console to manually download Automatron from the Xbox Store itself.
For further assistance, you can contact Xbox Support here: https://support.xbox.com.
PlayStation 4
From the PS4 menu, navigate to your Library.
Navigate to Fallout 4 and press [X].
From the product page, select Related items.
Select My add-ons.
Select the Automatron add-on download icon on the left to begin the download.
You can also instruct your console to manually download Automatron from the PlayStation Store itself. Note that if you are a PlayStation 4 user in North America, Automatron will not unlock until 1:00 PM ET on March 22, 2016.
For further assistance, you can contact PlayStation Support here: https://support.us.playstation.com/.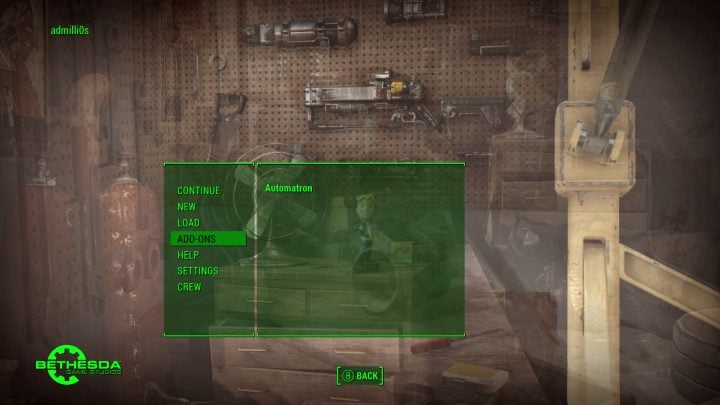 If you're buying Automatron as a standalone add-on, you'll want to navigate to your appropriate store and download it there. Microsoft, Steam and Sony are all offering it right now. 
Once you download and install it, head to the Add-ons section on the main screen to confirm that it's correctly installed on your hard drive.
If you're not seeing it appear on Xbox One, PlayStation 4 or the PC, check those links for help from Bethesda.
How to Get to Level 15 Quickly
You must be level 15 to play Automatron. If you aren't level 15, you can't access the content. If you need help getting to level 15, please take a look at our list of tips to level faster in Fallout 4.
Once you get to level 15, "you will have the quest "Mechanical Menace" added to your quest log and be able to find a new radio station called "Caravan Distress Frequency" in your radio list."
Simply open up your Pip Boy, scroll over to the radio, and listen in to start your journey.
Automatron Fallout 4 DLC Problems
There's potential for Automatron problems to get in the way of you installing and/or playing the add-ons new content.
If your download is moving slow, again, try using a wired connection. This could help speed up your Automatron installation process.
If you're running into a problem with Automatron's content (graphics, crashes, etc), you'll want to consult our list of fixes for common Fallout 4 problems. Fixes can also be found on Bethesda's Automatron DLC forum.
If you run into issues with Automatron's content that you can't fix yourself, you'll want to report whatever you see to Bethesda and its engineers so that they can work on a fix for a future Fallout 4 update.
Automatron Reviews
If you're on the fence about buying Automatron for $15 (or at all), make sure you read reviews.
We're still in the process of playing the new DLC (we'll post our thoughts here shortly) so in the meantime you'll want to poke around for feedback from critics and your fellow gamers.
The Fallout 4 Reddit is a great place to start. Metacritic is another (PS4, PC, Xbox One). We should continue to see reviews emerge in the days ahead so if you're looking for more in-depth/long term feedback about the Automatron content, wait a few more days.
Who knows, maybe we'll see a retailer or two drop Automatron down from its $15 perch. Point is, there's no need to rush.
11 Things to Know About the Fallout 4 Automatron DLC
Automatron Problems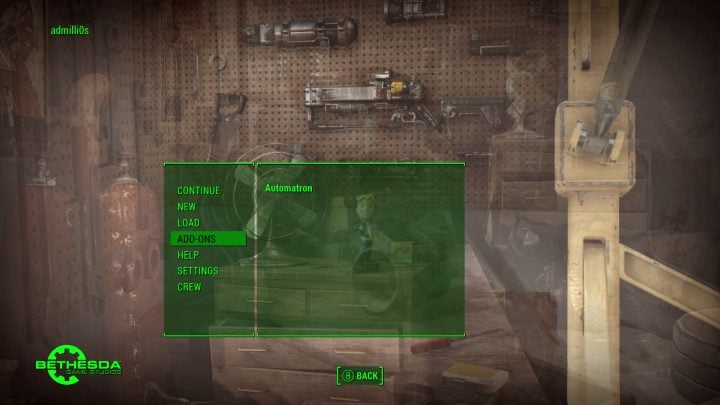 The Automatron beta and 1.5 update wiped out a ton of Automatron problems but gamers are still running into an assortment of issues with the add-on.
Over the past few weeks, Bethesda's Automatron forums have been filling up with complaints about various issues ranging from problems with the quests to issues with robot customization to crashes and freezes.
We ran into issues with sound, frame rate issues inside Automatron's final dungeon on Xbox One, and robots falling through the ground. To name a few.
Bethesda's initial 1.5 patch addressed some of the glaring Automatron issues but problems persist on Xbox One, PS4 and PC.
While the developer has released new versions of the 1.5 update, none of them have been focused on fixing Automatron issues. Instead, they've been focused on mods.
We expect Bethesda to roll out additional fixes for DLC in the future but for now, take a look at our list of fixes for common Fallout 4 problems for a potential remedy.
You'll also want to continue to look for and report Automatron problems so Bethesda's engineers can tackle them in future updates.

As an Amazon Associate I earn from qualifying purchases.