Battlefield 1 Demo: 5 Things to Know
There will be a Battlefield 1 demo ahead of its release in October and today we want to take a look at everything you need to know about said demo ahead of EA Play and the Battlefield 1 release date for Xbox One, PS4 and PC.
In May, EA DICE took the stage at a small event and announced Battlefield 1, a brand new entry in the series that takes gamers to the battlefields of World War 1.
The company's released a tantalizing trailer and confirmed a number of key features but we still haven't seen Battlefield 1 in action. That will change soon.
EA is planning to show off Battlefield 1 later on this month at its EA Play events in Los Angeles and London. Battlefield 1 is just one of the games we'll see on stage but it figures to play a big role in EA's event that runs separate from E3.
There, EA plans to offer two Battlefield 1 demos: A live stream demo that includes some YouTube personalities (and lucky winners) and a public demo that allows anyone with a ticket to the show to try Battlefield 1 ahead of its release on October 18th and October 21st.
Today we want to take you through the most important things to know, right now, about the Battlefield 1 demo ahead of the EA Play showcase on June 12th.
Battlefield 1 Multiplayer Live Stream
The first Battlefield 1 demonstration is confirmed for EA Play and it's going to include some well-known members of the Battlefield community.
According to EA "64-players will take part in the first-ever livestream of Battlefield 1 gameplay" and many of the participants can be found here on EA's website.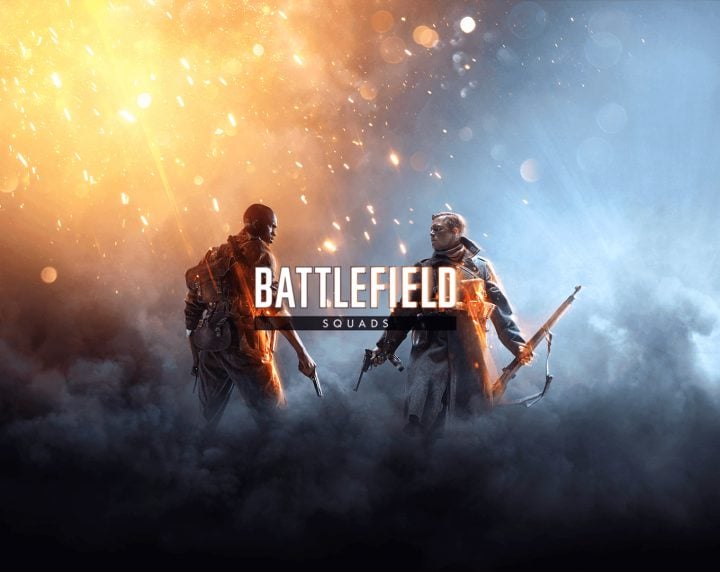 It's not clear what the demo will include but it appears that it will focus on the multiplayer portion of the game rather than the single player campaign.
It's also not clear if EA DICE will showcase the game for console or Windows PC.
How to Watch the Battlefield 1 Live Stream
If you're interested in catching the first Battlefield 1 footage live, you'll want to put two pieces of important information into your calendar.
The Battlefield 1 live stream demo takes place on June 12th at 2:00PM Pacific. This is an hour after the EA Play press conference starts.
We imagine that'll be live streamed through the official Battlefield Twitch and YouTube channels so make sure to bookmark those.
How to Join the Live Stream Demo
Looking for a way to get to Los Angeles to try the Battlefield 1 demo at EA Play? If you are, you'll probably want to enter this contest for a chance to do exactly that.
EA is looking for a few good recruits to join this Battlefield 1 reveal. If you want to be among the first to play Battlefield 1 you first need to follow @Battlefield on Twitter.
Want to squad up in LA and play #Battlefield 1's first multiplayer match? Here's how: https://t.co/GW6XcCM0gi pic.twitter.com/58Dhjf8jqf

— #Battlefield V (@Battlefield) May 31, 2016
Once you've handled that, tweet at the Battlefield account with a video explaining why you should be picked to join the festivities. Make sure you send the video with the #BattlefieldSweepstakes hashtag by June 3 for a chance to win this unique prize.
For more, take a look at the official rules for the sweepstakes right here.
Public Battlefield 1 Demo
Those in attendance at EA Play will also be able to play a Battlefield 1 demo well ahead of its October street date.
EA is hosting events in two cities: Los Angeles and London. Unfortunately, tickets for both shows are sold out. If you missed out, better try your luck with the Battlefield Sweepstakes.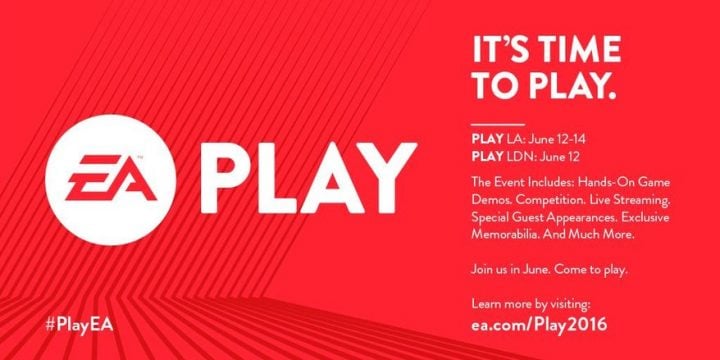 If you were lucky enough to snag a ticket, you'll be able to play whatever version of Battlefield 1 EA DICE has on hand.
It looks like the floor will open up to players at 4PM on Sunday, June 12th. It'll also be open to all players with tickets from 9AM to 9PM on Monday June 13th.
Battlefield 1 Beta
If you're unable to make it to EA Play, don't despair. You too will have the chance to demo an early version of Battlefield 1.
EA DICE has confirmed a public Battlefield 1 beta for Xbox One, PS4 and PC. A specific release date is unknown at this time but we expect details to emerge at EA Play and/or Gamescom.
Nothing is confirmed but we don't expect the Battlefield 1 demo or the Battlefield 1 beta to feature the entire game. They'll likely be multiplayer only and feature only a portion of the multiplayer mode.
Furthermore, we don't expect EA DICE to release a full Battlefield 1 demo before, or after, the Battlefield 1 release date in October. The demo at EA Play and the Battlefield 1 beta will almost certainly be as good as it gets.
Battlefield 1 Release: 10 Key Details
Battlefield 1 Problems & Update
Now that the game is out we're starting to hear about some of the early Battlefield 1 problems.
Battlefield 1 players are noticing issues with Battlepacks, issues accessing the Battlefield 1 trial, crashes, invisible players, installation issues, various issues with the weapons, texturing issues, lag, and a whole lot more. We expect complaints to continue as we push away from the game's release date.
In response to these complaints, EA DICE has issued the first Battlefield 1 update for Xbox One, PS4 and Windows PC. The latest Battlefield 1 update tackles some of the glaring issues with the game's UI, graphics, and more.
For more on the October Battlefield 1 update, take a look at our roundup.

As an Amazon Associate I earn from qualifying purchases.