Battlefield 1 Release: 10 Key Details
We continue our look at Battlefield 1 with a glimpse at the most important things to know about the Battlefield 1 release for Xbox One, PS4 and PC.
In early May, EA DICE confirmed the next game in the long-running Battlefield series. Instead of another shooter set in the present or future, Battlefield 1 takes gamers back to the dawn of all out warfare, back to World War I.
In June at EA Play, the company showed the game off the for the first time. Since then, Battlefield 1 details have emerged at a rapid pace.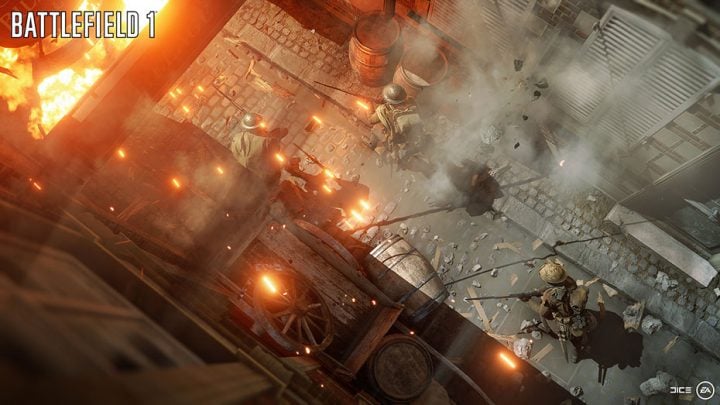 The developer's confirmed a number of important Battlefield 1 details for all three platforms though a few bits of information are still shrouded in mystery as we push away from its release on Xbox One, PS4 and Windows PC.
With that in mind, we want to take a dive into the most important things to know about Battlefield 1 as we cruise into the month of November. This covers a ton of ground and it'll get you caught up to speed with the latest information.
New Battlefield 1 details will inevitably emerge in the days ahead (for instance, a brand new Hardcore Mode is coming soon, so is a Squad Leader Mutiny option) and we'll continue to update this with roundup new information as it becomes available.
Battlefield 1 Problems & Update
Now that the game is out we're starting to hear about some of the early Battlefield 1 problems.
Battlefield 1 players are noticing issues with Battlepacks, issues accessing the Battlefield 1 trial, crashes, invisible players, installation issues, various issues with the weapons, texturing issues, lag, and a whole lot more. We expect complaints to continue as we push away from the game's release date.
In response to these complaints, EA DICE has issued the first Battlefield 1 update for Xbox One, PS4 and Windows PC. The latest Battlefield 1 update tackles some of the glaring issues with the game's UI, graphics, and more.
For more on the October Battlefield 1 update, take a look at our roundup.