9 Best 2017 Surface Pro Cases, Sleeves & Skins in 2018
Your 2017 Surface Pro isn't invincible, and that's why you need the best 2017 Surface Pro cases, skins and sleeves you can find.
The best 2017 Surface Pro cases, sleeves and bags all protect your Windows 10 2-in-1 from bad things. A case will let you use your Surface Pro anywhere without fear of dropping it and smashing its 12.3-inch display. 2017 Surface Pro skins won't save your device's display from a fall, but they will prevent scratches from ruining the silver finish of your device. If you ever want to resell your Surface Pro, that's very important.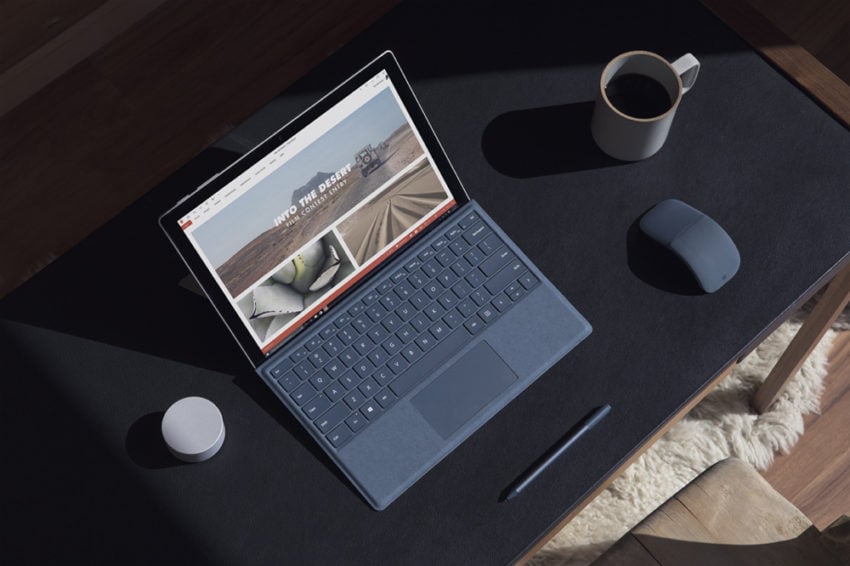 Why You Need a 2017 Surface Pro Case
You need the 2017 Surface Pro cases, sleeves and skins because your device is delicate. Fixing one isn't cheap either.
The Surface Pro is a big tablet, and big tablets break easily when you drop them. The standard Surface Pro warranty only covers manufacturer defects, not accidents. So, if you break your Surface Pro's display, expect to pay $450 to the Microsoft Store to get a new Surface Pro. That's because Microsoft doesn't bother repairing Surface Pro screens. It sends you a refurbished model instead.
Read: 10 2017 Surface Pro Problems & How to Fix Them
You avoid a lot of hassle by buying a 2017 Surface Pro case. You won't need to waste time backing up all your files, and you can skip shipping your device to a repair center and waiting for a replacement. Most cases sell for around $50, which is far less than the Surface Pro's $450 out-of-warranty replacement fee.
Here are the best 2017 Surface Pro cases, sleeves and skins. Combine these with the best 2017 Surface Pro screen protectors to keep your device looking new.
Best 2017 Surface Pro Cases
DBrand Skins
SF Bags DashSleeve Case
Outback Solo Case
UAG Microsoft Surface Pro Case
Incipio Feather Case for 2017 Surface Pro
Fintie Surface Pro Folio Stand Case
MoKo Sleeve Case
Incipio Carnaby Folio Case
Incipio Octane Pure Case
Dbrand Skins - $29.85
Dbrand's line of 2017 Surface Pro skins provide your device with scuff protection and a stylish look.
A complete Dbrand skin set comes with a lower-back skin, an upper-back skin, a front skin and four rectangles to fill in the Microsoft logo on the back. Dbrand is best known for its carbon fiber skins, but it also offers dragon, stone, matte, metal, leather and wood skins with their own distinct look and texture. The texture you choose determines what color options you get. The True Color and Carbon Fiber skins come in green, black, purple, orange and red. The textured skins have different patterns but few colors.
A complete Dbrand 2017 Surface Pro Skin Kit costs $29.85. Since you add each section to your cart individually, you can mix and match different colors and finishes to create your favorite look.