14 2017 Surface Pro Problems & How to Fix Them in 2018
The 2017 Surface Pro has faster processors, touch display improvements and better battery life than the Surface Pro 4. Unfortunately, 2017 Surface Pro problems can ruin your experience with the new Windows 10 2-in-1 if you don't use these tips to manage them.
Many of the biggest 2017 Surface Pro problems you can fix yourself. There are tricks for getting your Surface Type Cover to connect correctly after it fails to and keyboard combinations that will still take you to the Task Manager so that you can kill an app that's frozen. The 2017 Surface Pro has a button combination that cuts power and restarts your device immediately.
Workarounds aside, there are also 2017 Surface Pro problems that you simply can't fix yourself and you should be ready for those, too. Some Surface Pro buyers report light bleed issues that ruin dark and bright images. There are Wi-Fi and Bluetooth problems that only a driver upgrade from Microsoft will fix.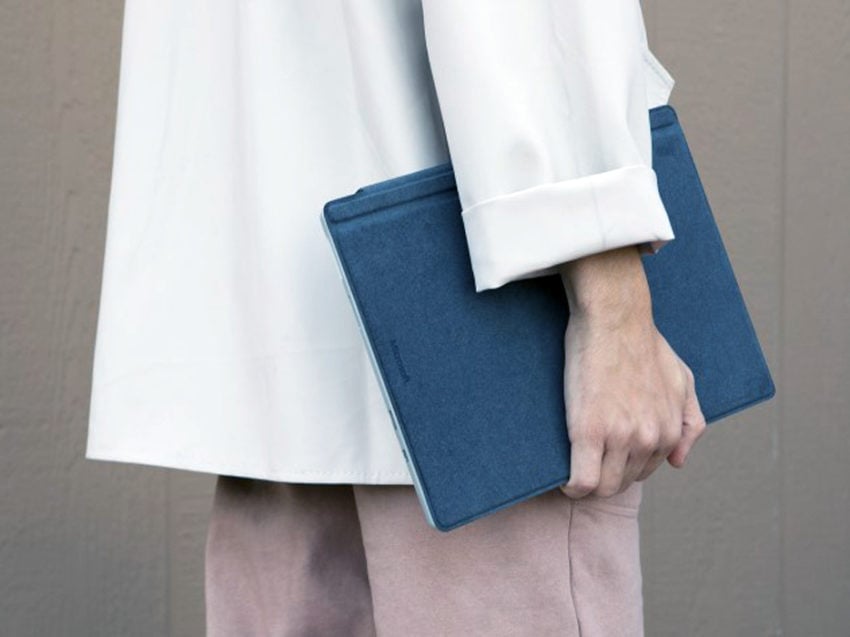 Here are all the 2017 Surface Pro problems owners of the Windows 10 2-in-1 have reported so far. When possible, we've included fixes for each issue.
Read: 6 Best 2017 Surface Pro Accessories
2017 Surface Pro Problems
2017 Surface Pro Won't Connect to Surface Type Cover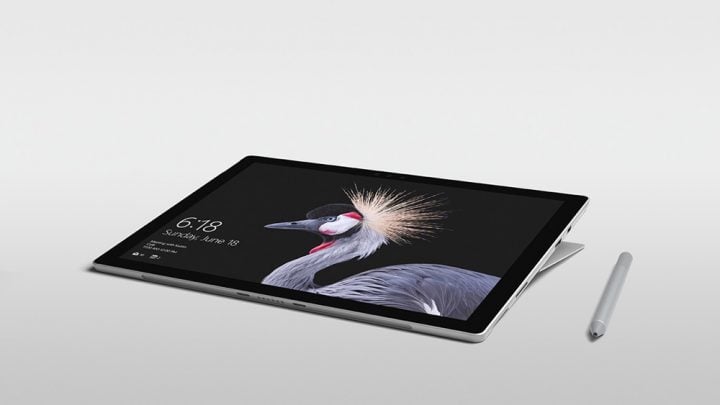 When a Surface Pro detects a Type Cover, it asks you if you'd like to switch to Tablet Mode and use Windows the way you're accustomed to, complete with mouse interaction and windowed apps. Sometimes this doesn't happen.
If your 2017 Surface Pro isn't detecting your Type Cover, remove the cover from the slot on the bottom of your tablet and check for debris. The magnets that hold the cover in place can sometimes get small objects stuck in them.
Read: 6 Best Surface Pro 4 Keyboards
When there's nothing blocking a firm connection between the Type Cover and your 2017 Surface Pro and you still can't get it to connect, use touch to restart your Surface Pro from the Start Menu/Start Screen.

How to Fix Windows 10 Freezes on 2017 Surface Pro
Sometimes, runaway programs or driver issues can cause your 2017 Surface Pro to freeze up. If this happens to you, press the Volume Up button and the Power button at the same time for 15 seconds. After 15 seconds, your Surface Pro should have a white Microsoft logo on it and should be restarting.
Read: 6 Best 2017 Surface Pro Accessories
How to Fix 2017 Surface Pro Wi-Fi Problems
If your 2017 Surface Pro won't stay connected to Wi-Fi, restart your Surface Pro. When this becomes a recurring problem, try restoring the Windows 10 operating system that comes installed on your PC back to factory settings. You can do that from the Settings app, under Update & Recovery. Be sure to back up all your content.
Read: How to Reset Windows 10 Laptops, Desktops & Tablets
If none of this fixes the problem, contact Microsoft Support to have your device replaced. Just open the Get Help app on another Windows 10 PC or visit the Microsoft Store Online Support Desk.

How to Fix Windows Hello Problems on Your 2017 Surface Pro
If you only scanned your face during set up, Windows 10 can struggle to unlock your PC using Windows Hello. Try scanning your face again with your eyewear on and in different lighting conditions.
To improve your Windows Hello scan, go to the Settings app. Click on Accounts. Select Sign In options in the menu on the left side of your screen. Click on Improve Recognition in the middle of the window.
Read: How to Sign In to Windows 10 Without a Password
How to Fix Bad 2017 Surface Pro Battery Life
Microsoft says that the 2017 Surface Pro can last 14 hours on a single charge, but your Surface Pro won't always stay powered that long. What you do on it changes how long it really lasts. Use these tips for fixing Bad Windows 10 Battery Life to improve how long it lasts between charges.
Seriously degrading battery life estimates point to a problem with the battery inside your device. Take your 2017 Surface Pro to a Microsoft Store or contact Microsoft Surface Support if you're getting less than three to four hours out of the Windows 10 2-in-1.

2017 Surface Pro Light Bleed
Some users report that their new 2017 Surface Pro has a light bleeding issue that forces white light along the edges of the display when watching a video or looking at a dark image. This isn't something that you can fix on your own. Return the Surface Pro to the place you purchased it and exchange it for another.

How to Fix 2017 Surface Pro Bluetooth Problems
2017 Surface Pro Bluetooth problems are widespread. The exact cause of the issue is unclear, however, Windows 10 itself has problems with Bluetooth connectivity on other PCs. To fix the problem, try restarting your device from the Start Menu. If the issues keep happening, try resetting Windows 10 and taking it back to factory settings.
Read: How to Reset Your Windows 10 PC
How to Fix Surface Pen Eraser Button Problems
Another key Surface accessory is the Surface Pen. The Surface Pen has a button under its eraser that should launch the Ink Workspace area in Windows 10 or whatever app you tell it to.
If this isn't happening when you press the Surface Pen's eraser, go to the Settings app. Tap or click on Devices. If you see the Surface Pen in your list of paired devices, tap it and remove it. Now, hold the Surface Pen top down until you see a white light blinking.
Read: How to Sync & Set Up a Surface Pen
Go back to your Surface Pro and click the Add a Bluetooth Device or Other Device button. Click the Surface Pen in the list of devices ready to pair to your Surface Pro.

2017 Surface Pro Mouse Lagging Problems
When you first open the Start Menu, your mouse cursor may lag on the 2017 Surface Pro. This isn't a hardware issue, and you aren't the only Surface Pro owner dealing with this problem.
Reportedly, the Windows 10 mouse cursor lags because of all the loading your apps are doing in the background to keep the Start Menu up-to-date with fresh information on your live tiles. To stop the lagging, try right-clicking on your live tiles and turning them off. This should stop the issue until Microsoft fixes the loading problem. If it's so frustrating that you'd rather not wait for a fix, reset your Surface Pro.

How to Fix 2017 Surface Pro External Display Problems
If you're having trouble getting your Surface Pro to work with an external monitor, the first thing you should do is turn the device off then turn it back on again.
Next, check the Display Settings. Click or tap on the Search bar in the bottom-left corner of your screen. Now, type Change Display Settings.
Click the Detect button at the very bottom of the Display Settings area. This will force Windows 10 to look for your external display.
If everything is connected correctly, your 2017 Surface Pro should see your second display a few moments after hitting the Detect button. Go back to the Display Settings area to change your second screen's resolution and refresh rate.
When a Surface Pro doesn't see a display that should connect fine, it's usually the Mini DisplayPort adapter you're using. Try the Surface Mini DisplayPort to HDMI Adapter instead. This adapter costs $39.99 through the Microsoft Store.
Surface Pro Dock Problems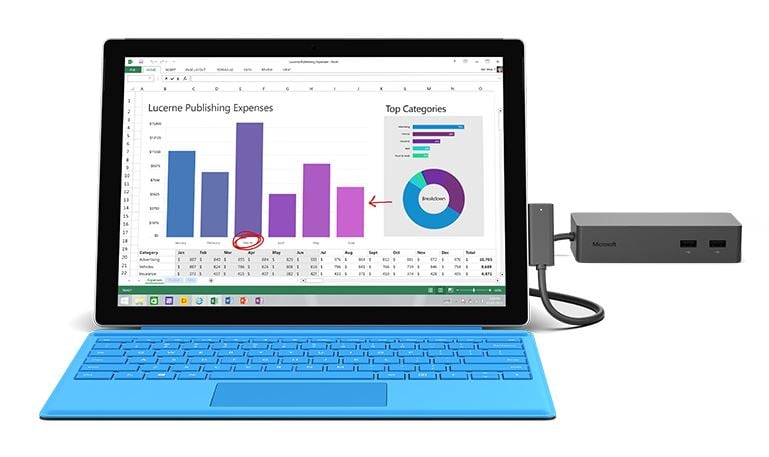 Surface Dock problems can cause your device to disconnect from a monitor, keyboard and any accessories you have connected. Unfortunately, there's only so much you can do to fix them.
Read: Microsoft Surface Dock Review: Turn Surface Into a Desktop
First, confirm there aren't any hardware issues ruining the Surface Dock's connection to your device. Check the Surface Connect cable for a short at the end that fits into your device. See if moving the cable forces your Surface Dock to suddenly reconnect.
Now make sure your Surface Pro has the latest firmware updates. Connect it to Wi-Fi and open the Settings app. Tap or click on Update & Security. Your Surface will check Microsoft's servers for any firmware updates. These updates are different from Windows 10 updates in that they are tuned to just work on Surface and Surface accessories. Microsoft's Surface Pro changelog details every Surface Pro firmware update and what it does.
Surface Docks also get updates from Microsoft. Download the Surface Dock Update Tool to get your dock up-to-date with the latest firmware and drivers.
If your Surface Dock is still not working with the latest updates and drivers, contact Microsoft Support for a replacement.
Surface Pro Camera Problems
Surface Pro camera problems happen when an app you recently used fails to hand over control of the camera to another app. When this happens, close the first app you used with the camera. If that doesn't fix the problem, restart your Surface Pro by clicking on the Start button in the bottom-left corner of your screen and clicking on the Power button.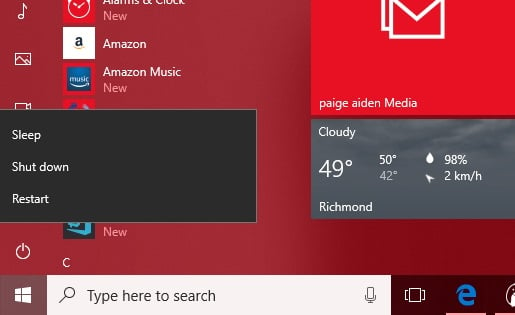 How to Fix a Broken Surface Pro Screen
There's very little you can do to fix a broken Surface Pro screen on your own. The screens of Surface Pro devices are glued into their metal frame, so removing them and replacing them with another requires special tools.
If you purchased Microsoft Complete, Geek Squad Protection or SquareTrade insurance, now is the time to make your claim. Before you send your Windows 2-in-1 in for repair, copy all your photos, pictures, music and videos to a separate hard drive by connecting your Surface Pro to an external monitor using the Mini DisplayPort on its right edge. Geek Squad will attempt to fix your device. SquareTrade will send you a check for the full value of your device. Expect a replacement from Microsoft Complete.
Even if you don't have a warranty, the Microsoft Store will attempt to fix your broken Surface Pro. Expect to pay $450 for the service. As with Microsoft Complete care, the company says it usually sends users a replacement instead of putting in a new display.
How to Fix Surface Pen Accuracy Problems
Illustrators, be wary of Surface Pen accuracy problems that can ruin your drawings. Many users have posted complaints about the problem on the r/Surface Reddit Community.
Microsoft says it's investigating the issue causing the pen to not work correctly, but doesn't have a software fix yet. Artists with the problem say an illustrator's glove keeps the inaccuracy problem in check.
10 Best Surface Pro Alternatives in 2020
ThinkPad X1 Tablet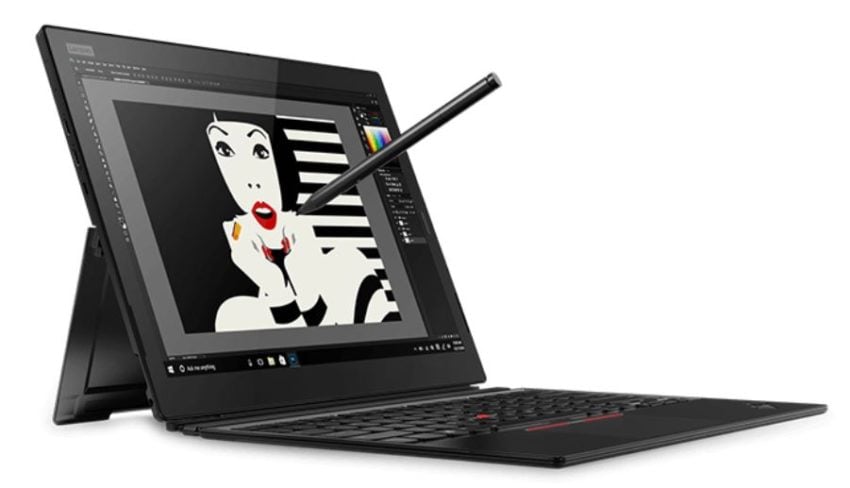 The ThinkPad X1 Tablet offers a lot of great features: a durable shell, an amazing display and Amazon's Alexa personal assistant.

The ThinkPad X1 Tablet has a 13-inch display. And, despite its good looks, the device has passed 12 military torture tests to ensure it can survive dust storms, cold temperatures, drops and spills. Finally, If you don't find Microsoft's Cortana personal assistant useful, the ThinkPad X1 Tablet has the same Alexa personal assistant your Echo smart speakers do. A Surface Pro won't survive a drop or spilled liquid and Cortana isn't as useful as Alexa is.


Read: ThinkPad X1 Carbon, X1 Yoga and X1 Tablet Have Stunning Display and Alexa


The third-generation ThinkPad X1 Tablet has powerful processors, plenty of RAM and other options. Models come with up to an 8th generation Intel Core i7 processor and 16GB of RAM. You won't get stuck waiting for web pages to load or your photo editor to process your touch-ups. If you don't like passwords, use the IR camera on the front of the ThinkPad X1 Tablet to sign into Windows. This 2-in-1 also has a fingerprint reader.

The ThinkPad X1 Tablet's screen detects 4,096 different levels of pressure from its digital pen. Besides that, it's a really detailed display. Windows, your videos and everything else you do on it looks crisp and detailed. Again, it's three times as sharp as an HD display.

Like other Surface Pro 4 alternatives, this Windows 2-in-1 connects to its included keyboard cover using a special slot on its bottom edge. It has Thunderbolt 3 ports for fast data transfers, a MicroSD card reader and a headset jack. With LTE connectivity, you can add the ThinkPad X1 Tablet to your smartphone data plan. You can't do that with a Surface Pro 4.


As an Amazon Associate I earn from qualifying purchases.