9 Exciting Things the 2017 Surface Pro Can Do
What if your laptop could also be your tablet? What if you could make a single purchase that boosted your productivity and made your free time more enjoyable? Buying a 2017 Surface Pro is like that. You can do a lot of exciting, useful things with one.
The 2017 Surface Pro is the best Windows 2-in-1 that you can buy. Plenty of hardware upgrades make that possible. Its touchscreen detects more levels of pressure from the Surface Pen stylus than any previous Surface Pro. It has new processors that are faster and quieter than any previous Surface Pro. And a bigger battery allows it to run for 13 hours on a single charge.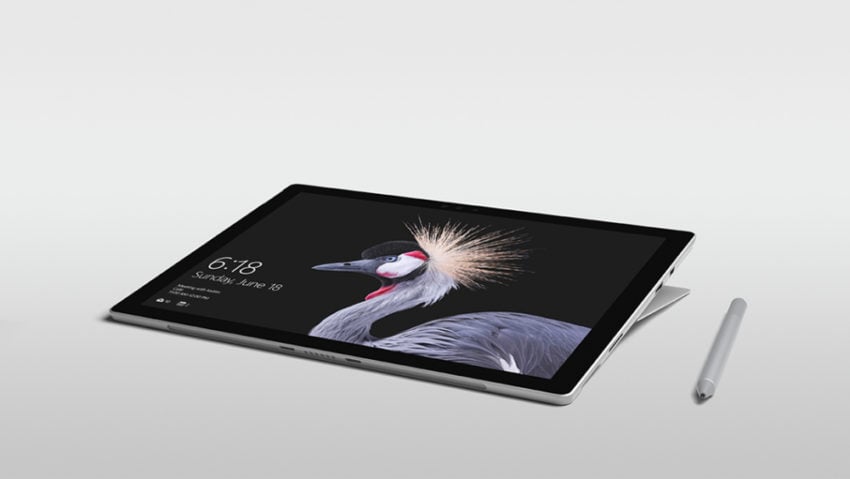 All those upgrades don't cost you any of the great features that Surface Pro devices are already known for. Because it has a removable keyboard, it can still replace your notebook and your tablet. A super fast iris scanning technology lets you and only you into Windows 10 without typing in a password. Because it's made by Microsoft, it gets new Windows 10 updates quickly and those updates have added ways to interact with your smartphone from across the room.
Read: 2017 Surface Pro vs Surface Pro 4
Don't buy the 2017 Surface Pro until you're familiar with all the exciting things that it can do.
Exciting Things You Can Do With the 2017 Surface Pro
Unlock With Just a Look
Instantly Take Notes
Replace Your Scanner
Replace Your Desktop PC
Play Games Over Xbox Live
Send Text Messages, Photos and Links to Your PC
Replace Your Tablet
Act As Your Notebook
Let You Use the Internet from Anywhere
Unlock Everything With Just a Look
The 2017 Surface Pro eliminates one of modern computing's biggest annoyances: the password. Once you've configured your Microsoft Account and installed a few apps, there's no reason you should ever enter a password again.
Every 2017 Surface Pro has a front-facing camera and a Windows Hello sensor. During set up, this scanner examines your facial features and creates an imprint that's locked deep within Windows 10. Press the power button and your tablet turns on this scanner, looks for you and unlocks your account. The entire process takes seconds, unlike the face scanning technology built into most Android phones. If you prefer a fingerprint reader, you can do that too – Microsoft's sells a Surface Type Cover with a fingerprint sensor.
Your new PC will use Windows Hello to authorize purchases from the Microsoft Store and sign into apps that hold your most precious information inside. Add your website passwords to Microsoft Edge and those will sync to any other PC you have and any phone that has the Microsoft Edge browser installed.