Best Android Phones with a Headphone Jack
Most current and upcoming Android phones don't have a 3.5mm headphone jack. And while it's still one of the most used features of a phone, more and more companies are ditching it completely. As a result, we've gathered a list of all the best Android phones that still have a headphone jack for potential buyers.
Over the last few years, we've seen almost every manufacturer remove the 3.5mm port, aside from Samsung and LG. Once Apple ditched the little circle, almost everyone followed along for absolutely no reason.
Best Android Phones with a Headphone Jack
Samsung Galaxy S10
LG G8 / LG V40
Samsung Galaxy Note 9
Moto G7
Huawei P30
Nokia 7.1
Phones aren't thin enough that it's in the way or interferes with the design, yet they keep disappearing. If you want to enjoy music or videos with any headphones you want, buy one of these phones. While this isn't every phone available with a headphone jack, they're your best options in 2019.
1. Samsung Galaxy S10, S10+ or S10e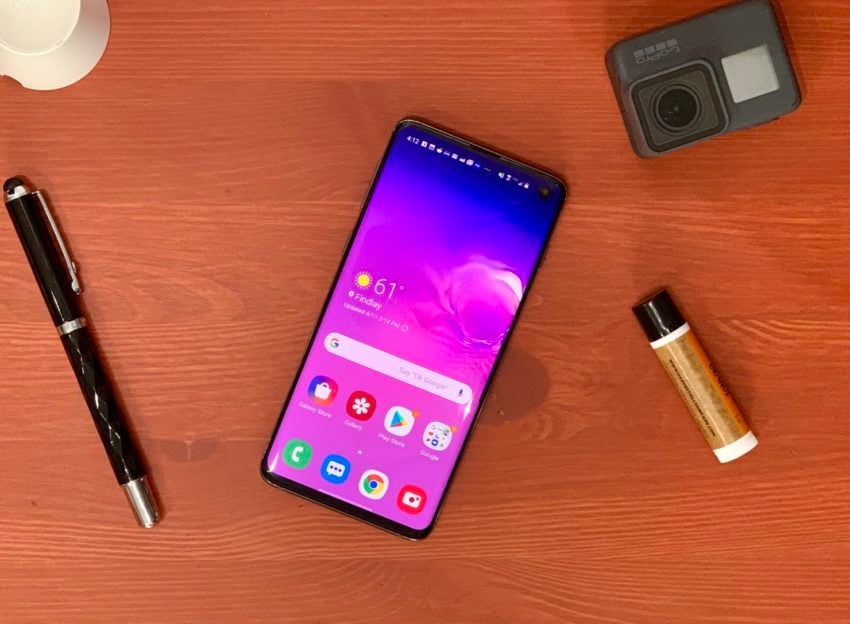 As you probably know, the Galaxy S10 family of phones has just about every feature you'd ever want. Samsung is very in-touch with consumers and its fans, and so far they've refused to remove the headphone jack. They're also one of brands left that still offer a microSD card slot on flagship phones.
The Galaxy S10, S10+ or budget-friendly S10e all come with stunning specs, great cameras, amazing screens and a 3.5mm headphone jack so you can plug in those Grado sr325e headphones and turn up the volume to 11.
2. LG G8 / LG V40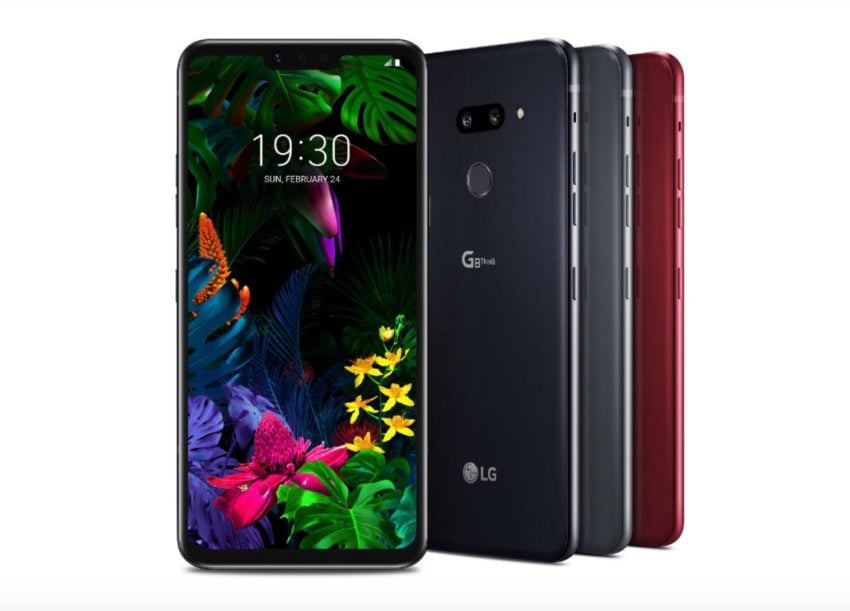 Buy the LG G8 ThinQ for $649 at Best Buy
Another option is any flagship phone from LG over the last few years. We're talking about the LG G7, the LG V40, or the newest LG G8 that just arrived in April of 2019. LG is one of the few companies still focusing heavily on sound.
Not only does the LG G8 (or the LG V40) have a powerful Boombox speaker for great audio day in and day out, but they add a Quad-DAC for audiophile quality sound when you use headphones. Give the new LG G8 a try.
3. Samsung Galaxy Note 9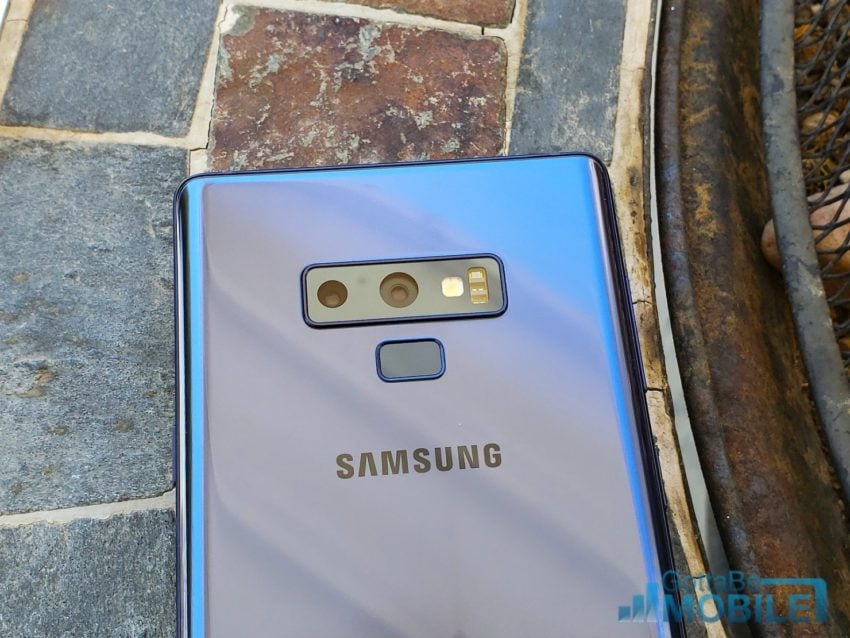 Buy it Now from Samsung for $800
Obviously, the latest Galaxy S10 is the first choice for most consumers, but Samsung's Galaxy Note 9 from late 2018 is still an awesome choice too. It has a huge screen, two powerful cameras, lots of features and a 3.5mm headphone jack. Plus, a lot of people get the Note series for the wider display and S-Pen stylus. The Galaxy Note is a jack-of-all-trades and does everything well. We're hopeful the Galaxy Note 10 will retain the headphone jack. At least for one more year.
4. Moto G7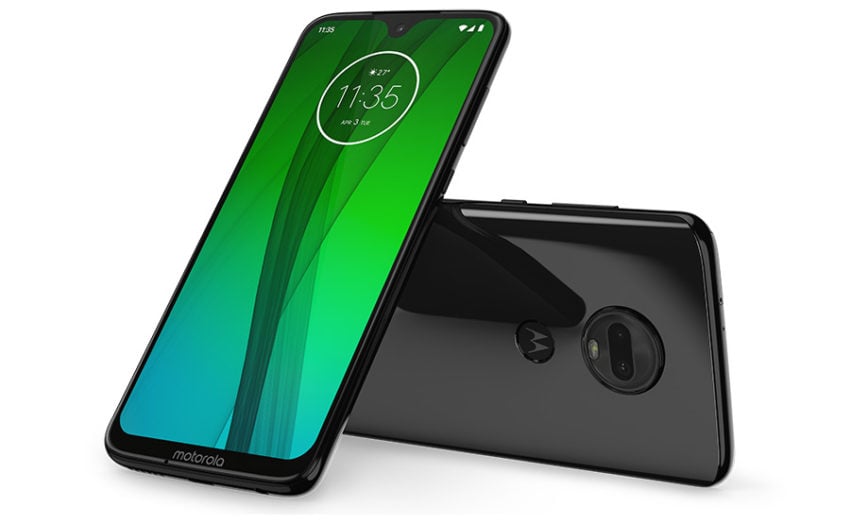 Buy it Now from Motorola for $299
If you're looking for a great Android phone that still has a 3.5mm headphone jack but doesn't cost an arm and a leg, consider the Moto G7. Motorola continues to offer some of the best price/performance phones on the market, and they're doing so without removing features like a headphone jack.
The Moto G7 packs a big screen, plenty of power, a decent camera, the latest version of Android and a headphone jack all for a low price. What else do you need?
5. Huawei P30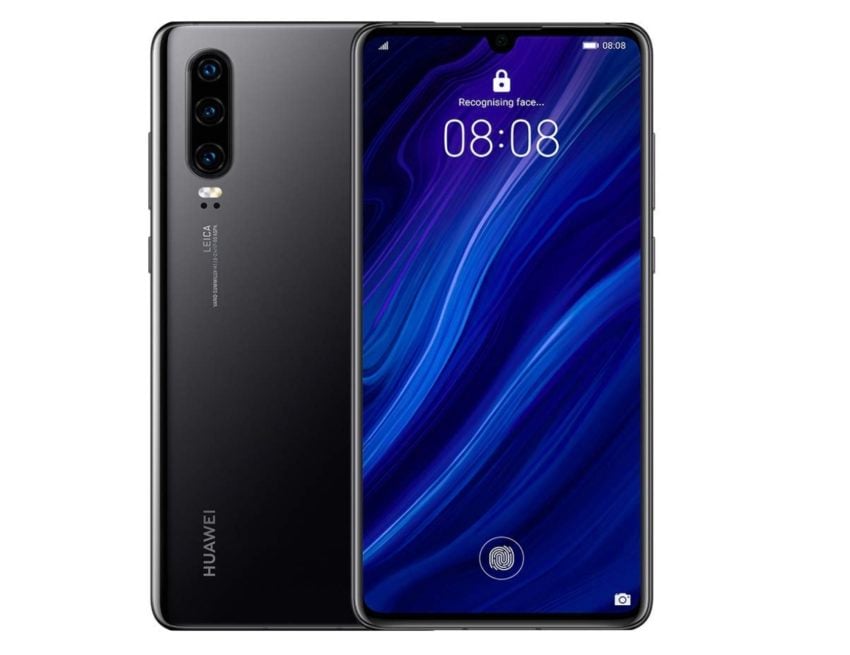 Buy it Now from Amazon for $600
Huawei continues to make great Android smartphones that appeal to a wide audience. They have all the specs and features of a Samsung Galaxy, powerful cameras, updated software and everything else you'd want. The new P30 and P30 Pro announced in 2019 are great phones worth considering.
The Huawei P30 comes with a big screen, a trio of very capable rear cameras, and yup — a 3.5mm headphone jack so you can plug in your old Audio Technica's and blast your favorite Eagles song.
6. Nokia 7.1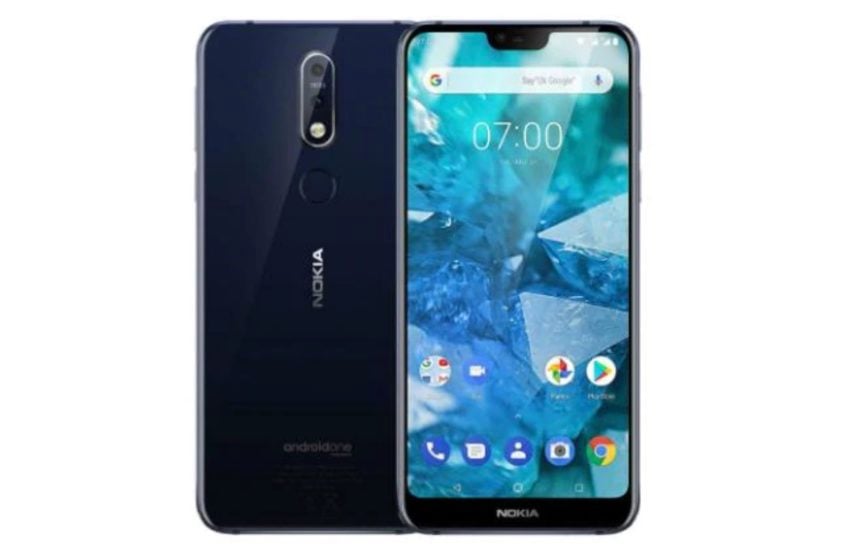 Last but not least, for now, is the Nokia 7.1 for those who are on a budget but don't want something as cheap as the Moto G7. Nokia actually makes some great Android smartphones, and they don't cut back on features either.
The Nokia 7.1 came out in late 2018 and has a big 5.8-inch screen, the latest Android 9 Pie software, plenty of power, 4GB of RAM, dual rear cameras and a 3.5mm headphone port. They're not the biggest or the best phones around, but they're good and affordable.
Final Thoughts
We're expecting several more phones throughout 2019, but honestly, we don't know how many will actually have headphone jacks. The OnePlus 7 will not have one, nor will Google's upcoming Pixel 4 or Pixel 4 XL.
That said, rumors and leaks suggest a budget Pixel 3a is coming this summer with a 3.5mm port. Then, you can look forward to more phones from Nokia, Huawei, and the upcoming Galaxy Note 10 to all be packed-full of features. We'll update this post when more phones get released with this feature.

As an Amazon Associate I earn from qualifying purchases.