Best Android Phones Under $500
This guide details a list of the best Android smartphones under $500. Cheaper Android phones for those on a budget. These days the mid-range market is very competitive, and you no longer need to spend $800 for a great experience. Affordable phones now rival top devices from Samsung or Apple.
In fact, in the last couple of years, we've seen a new range of "affordable flagship" phones like the OnePlus 6T or Pocophone. Delivering the same experience as the latest Galaxy S10 or iPhone Xs for half the cost. That's the type of phone we'll recommend for you below, the cheaper side of Android.
Finding a great Android phone is really easy, but finding a good phone that's also cheap, isn't. If you're like most people looking to save a little money in 2019, or simply don't need to spend top dollar, we have you covered. Plus, big brands like Samsung and Google are getting into this low-price market, too.
The phones on our list don't cut corners either. They look, feel and perform like a high-end expensive smartphone. Complete with beautiful bezel-free screens and up-to-date software, a powerful camera (or two) on the back, and plenty of storage. A few years ago most cheap Android phones didn't have enough storage space and used crappy screens, but that's no longer the case.
Basically, you can get a premium top-tier smartphone experience for under $500 if you know where to look and what to buy. That's where we come in. And while not all of these phones are sold by US carriers, most will work with AT&T, T-Mobile and others.
OnePlus 6 (and 6T)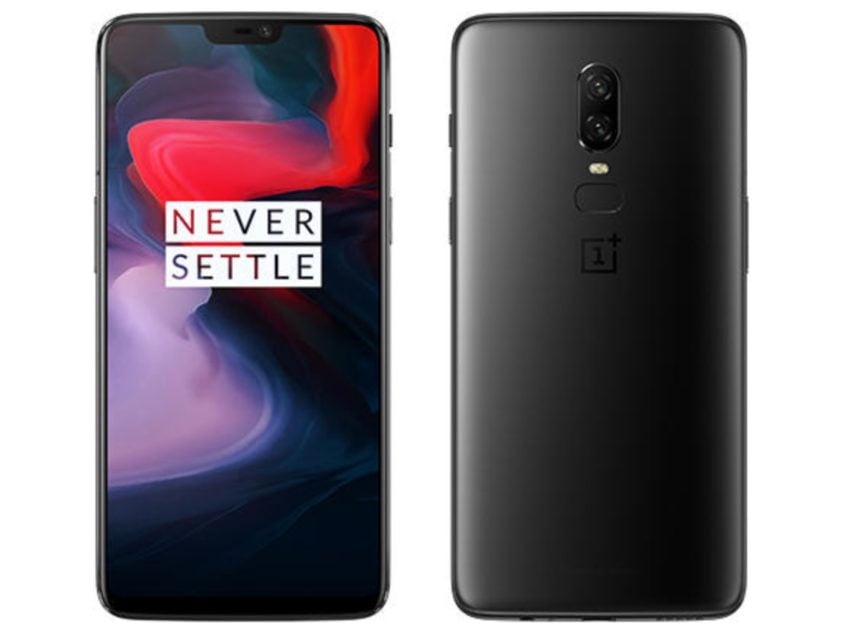 As many probably expected, the first phone on our list is without a doubt the OnePlus 6, and these days, you can even get the 6T for under $500. It's the company that started the "flagship killer" movement and basically created the affordable flagship smartphone.
The OnePlus 6 came out in mid-2018 and basically competes with or beats the Samsung Galaxy S9+ and iPhone Xs in most categories. And at launch, it only cost $529. It's a big deal, even if it's over a year old. Making this the best phone for under $500 if you can find one. The OnePlus 6T is only $549, and goes on sale all the time too.
This phone delivers a bezel-free 6.3-inch AMOLED display with a notch similar to the iPhone. It runs the absolute latest Android 9 Pie software from Google, packs 6GB of RAM and 64GB of storage -- or you can get the 128GB model (still for under $500). It's all powered by a Qualcomm Snapdragon 845 processor, which is the same chipset powering the Galaxy S9, Note 9, Pixel 3, and other phones that cost over $1,000.
OnePlus packed in pretty capable set of dual 16 and 20MP cameras on the back, a 16MP selfie camera, fingerprint scanner, 3,300 mAh battery and more. Basically, this has everything buyers want in 2018-19 without costing an arm and a leg.
Buy the OnePlus 6 for $450 on Amazon
And now that the impressive new OnePlus 7 Pro just came out we're hoping the 6T drops in price in the near future.

As an Amazon Associate I earn from qualifying purchases.