Best Apple Watch 5 Deals: Up to $50 Off Today
You can save up to 50% off the Apple Watch 5 and there are a few other Apple Watch 5 deals available, even if you want the GPS only model. Apple won't offer up deals direct for a while, but you can save $50 off at Amazon today on the LTE model and $15 on the GPS only version.
If you really want a major Apple Watch 5 deal, look farther out to Black Friday and the holidays when you should see $20 to $50 off the GPS only models. Right now, the biggest deals are on the GPS + LTE models, which makes sense as carriers will charge you a monthly fee to get connected.
Read: Which Apple Watch Should I Buy in 2019?
Best Apple Watch 5 Deals
The new Apple Watch 5 features an upgraded display that now supports an always-on mode so you can see the time and your complications without raising your wrist to wake the watch. This is a major feature, that may be why you upgrade. There is also a new compass mode and new titanium and ceramic options. Save up to 50% off the Apple Watch Series 5 with LTE and save $15+ on the GPS model.
Apple Watch Series 5 (GPS + Cellular, 40mm) - Gold Stainless Steel Case with Gold Milanese Loop
Built-in cellular lets you receive calls, send texts, and check your email — even without your phone.
You don't have to raise your wrist or tap to see the time or important information. With the Always-On Retina display, your watch face is always visible.
The viewing area stretches deep into the curved corners and is over 30% larger than the Apple Watch Series 3 display.
Made for all the ways you exercise, Apple Watch Series 5 has built-in GPS and is swimproof.
With the ECG app, you can take an ECG similar to a single-lead electrocardiogram right from your wrist.
Read on to find out if you should buy the Apple Watch 5 now, or if you should wait a little while longer.
2 Reasons to Buy the Apple Watch 5 & 3 Reasons Not To
Buy if You Want an Always On Display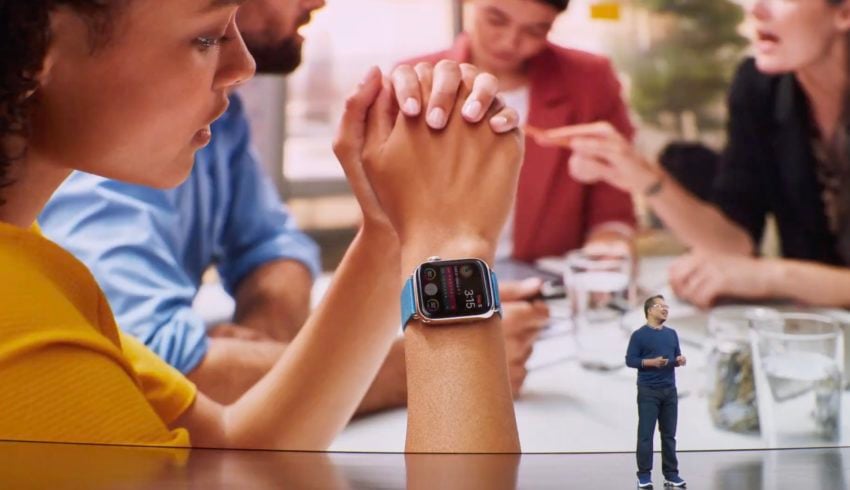 Are you sick of raising your wrist to see the time when you need to know at a glance or wondering how your workout is going? The Apple Watch 5 is a major upgrade with an always-on Retina Display.
Now you can always see the time and your complications without raising your wrist. This is perfect for checking the time in a meeting or just at dinner. The new feature also supports workout modes, so you can make sure that you are on target without trying to activate the display.
This works with all the workout apps and Apple Watch faces. You can always see your time and complications. This is a major reason for many users to upgrade, even from the Apple Watch 4.
Last update on 2021-12-02. This post may contain affiliate links. Click here to read our disclosure policy for more details. Images via Amazon API

As an Amazon Associate I earn from qualifying purchases.