How to Live Life to the Fullest in 2017 With iPhone or Android
One of the most common goals of 2017 is to live life to the fullest. If your resolution is to do more with your life each day, enjoy the little moments, add spontaneity and take advantage of the time you have this is a list of apps that can help you do that.
You can use your iPhone or Android smartphone to take advantage of every day and live a fuller life with more activities, moments with friends and reflect on what is important.
"Don't you ever get the feeling that all your life is going by and you're not taking advantage of it? Do you realize you've lived nearly half the time you have to live already?" — Ernest Hemingway, The Sun also Rises.
We only have a limited time to spend on Earth and if your goal for 2017 is to live life to the fullest, these are the apps you need to use and the activities that you need to build into your life.
Making a conscious decision to live life to the fullest in 2017 is a daily endeavor that requires patience and motivation. There a dozens of lists with hundreds of tips to live life to the fullest. Instead of picking 100 things to do at once, use apps to help simplify the experience of getting started with changing habits and learning new skills.
By offloading the reminder to an app and putting the keys to living a better life in your pocket every day with your iPhone or Android you are more prepared to take advantage of the journey you are on, instead of focusing on the destination alone.
Use these apps to live life to the fullest as you make 2017 your year of change and accomplishment.
Best Bucket List Apps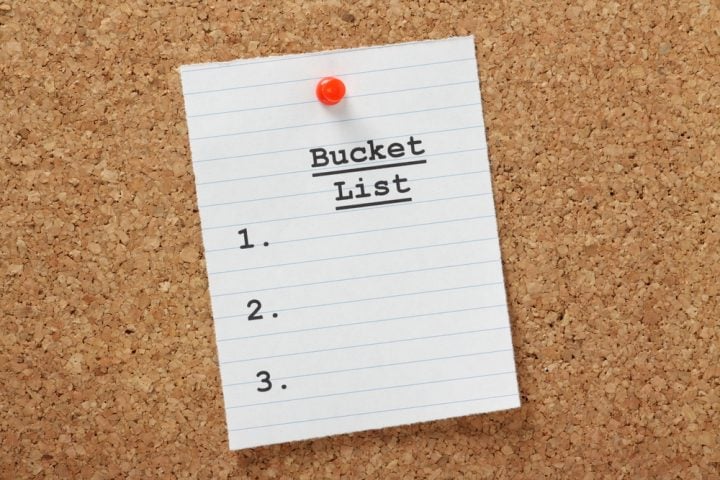 A good Bucket List includes far-reaching Bucket List items like traveling to another country or mastering a skill, but there are also smaller items that you can easily achieve.
In addition to a big bucket list, you may choose to start a smaller bucket list focused on a hobby or love of a specific food or spirit. One friend keeps a Scotch Bucket List that he can check off tempting single malts when he is able to try one as part of a special occasion. This works with food, wine, liquor, cake, chocolate, running 5Ks, basically anything.
For general bucket list apps, check out iWish on Android and iPhone. This app lets you set up goals in a variety of categories with nice visualizations.
Another great Bucket List app is Soon. This focuses on helping you create lists of things to do next. This mini Bucket List experience covers movies, music, books, restaurants stores, museums and more.

As an Amazon Associate I earn from qualifying purchases.