20 Best Galaxy Note 5 Accessories
Qmadix Note 5 Case & Cover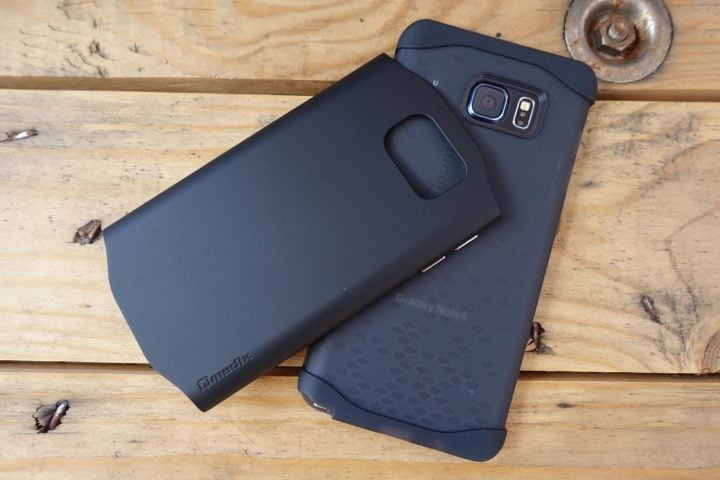 A relatively new brand to me that makes some pretty excellent cases and screen protectors is Qmadix. The Qmadix X Series for the Note 5 has a dual-layer design with a soft inner shell and a hard exterior, and it looks great. See our full review.
The cases are cheap yet get the job done, and the company has some pretty good screen protectors as well.

As an Amazon Associate I earn from qualifying purchases.