Samsung Clear Standing Case ($30)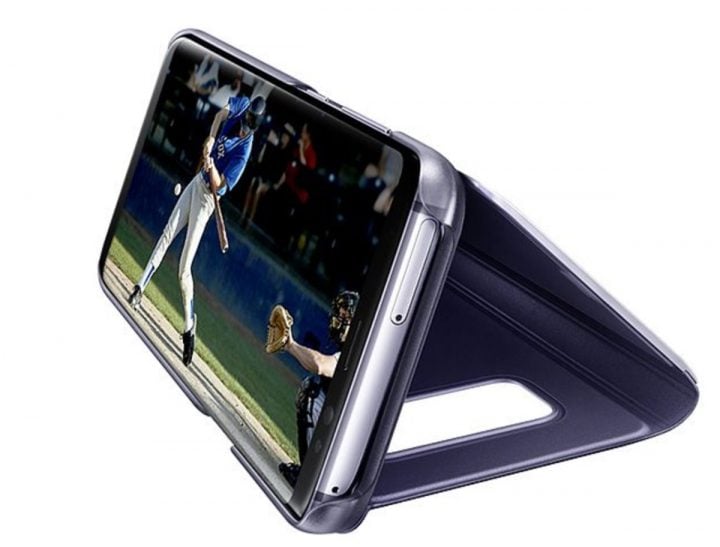 Another popular Samsung case is the Clear View Standing Cover. Stay with us, we'll recommend other great brands in our next few slides.
This is a hardcover case with a folio flip cover to protect the screen. The front is see-through and allows users to see notifications and info at a glance, even when closed. Including the remaining battery life or incoming calls.
However, the best feature is when you flip it open and fold it backward. Instantly turning into a kickstand for hands-free viewing. Perfect for watching Netflix movies on the 6.2-inch Infinity Display. We recommend this case if you watch a lot of videos on your phone.