Whether you bought the Galaxy S8+ last year or just got one instead of the Galaxy Note 9, you'll want a case to keep it safe. In fact, a case is highly recommended considering it has a big curved 6.2-inch display. This guide goes over the different case styles available and what they each have to offer.
Read: 10 Cool Things the Galaxy S8 Can Do
We have a little of everything. From thin and affordable cases to rugged protection. You can choose a case as low as $5, which is better than paying $150+ to repair a broken screen. Or, spend upwards of $30 for more durable cases from reputable brands or Samsung themselves.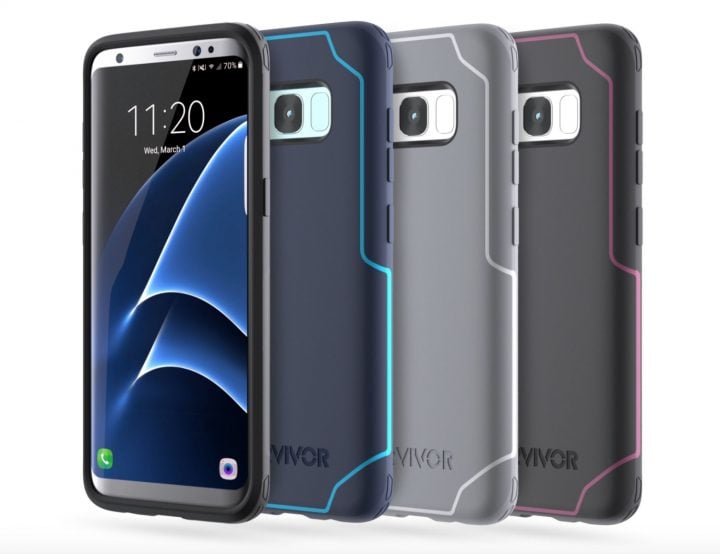 While we recommend investing in a quality case from a big-name brand, even those cheap $5 TPU cases on Amazon will extend the life of your phone. And, if you don't like the cheapo cases, we have premium wallet cases, leather cases, kickstand cases and more.
A case will help prevent damage to your Galaxy S8+ or scratches on the glass back and camera. They also make it easier to hold and protects your device from life's daily hazards. This way your phone will stay looking new and scratch-free for a long time. Long enough to even get the upcoming Galaxy Android Pie update.
Big names like Spigen, Speck, Griffin, Incipio and UAG all have Galaxy S8+ cases. Whether you want a real wood case, vegan leather, something thin or anything in between, we have you covered. There's a little of something for everyone in our roundup below. While you're here, consider one of these Galaxy S8 battery cases too.
Samsung Alcantara Case ($20)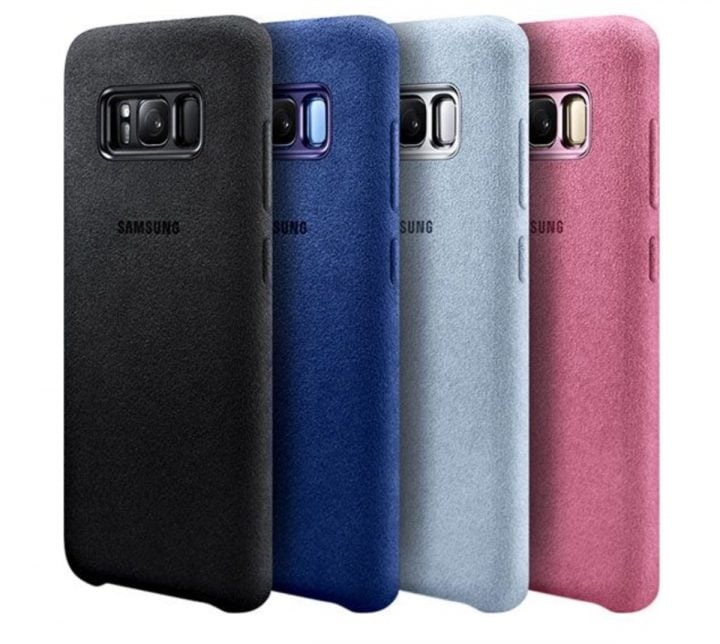 A neat case from Samsung for the Galaxy S8 is the Alcantara case. It's a beautiful and durable hard case that's covered in Suede-like material. It looks good, feels incredibly soft and is "stain-resistant" too. This is our first recommendation of many. Your phone will be safe, and look good doing it. Since it's a fabric the first few days it may shed, but that quickly went away on ours.
Samsung makes some of the best cases, of course, and this will be no exception. It comes in four different colors and looks pretty unique. Get one for your Galaxy S8+. For whatever reason, most of Samsung's best cases aren't available on their own online shop. If you want one, check out MobileFun.com for all your needs.

As an Amazon Associate I earn from qualifying purchases.